Program Spotlight
Mass Media & Society in Cuba
WHO: Christopher Boulton, Ph.D. Dept. of Communication and students from the University of Tampa.
WHAT: Went on a comparative study tour in Cuba and explored mass media in a communist country and media's influence on society.
BIG MOMENT: "Our amazing outdoor lunch at El Paraíso Organic Farm. The setting was breathtaking and the variety of courses just kept coming. The staff was very friendly, we all sat together… with a view of the Viñales valley. We sipped on our 'de-stress' drinks, got to know our bus driver, and savored this unexpected taste of paradise that revealed the unique wonder of the Cuban countryside."
BIG TAKE AWAY: "Cubans have a complex relationship with their country - an ambivalent patriotism, if you will. Raiko Valdes (CIEE's Study Abroad Coordinator in Havana) was particularly instructive in this regard. He was with us the whole time, helping to translate both language and culture. And as someone who loved his home and would never choose to leave it, Raiko was also consistently candid about the things he found frustrating, embarrassing, and even downright bizarre. Moreover, Raiko was the model of an inquiring mind and encouraged my students to do likewise in critiquing their own cultures and social systems."
Let's Get Started Building an Inspirational Program for YOUR Students
No matter what your academic focus, CIEE has the resources and global infrastructure to help you develop an innovative program for you and your students. From tropical ecology to political science, full-time internships to service learning, and outstanding local faculty and classroom space, every program offers valuable international experience and intercultural learning that complements your curriculum and brings your coursework and experiential learning goals to life.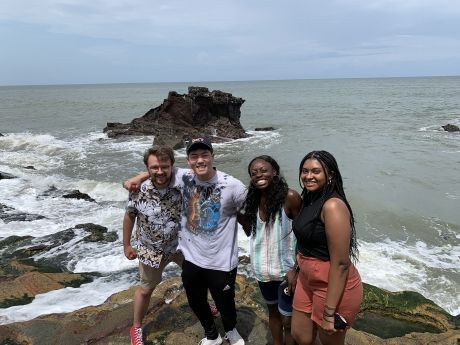 The World is Your Classroom
Choose from over 30 locations around the world – each staffed with full-time professionals who are well-connected to the local community. That means you and your students get an authentic cultural experience and around-the-clock guidance and support.
Internships are available in-person or virtually, with each student receiving a personalized placement process with our Berlin-based global internship team.  
Your Program, Your Timeframe
You decide what time of year and what program length works best. Short-term, Maymester, summer, semester or year-long. From January to December, we can help you create a program that fits your schedule and the schedule of your students.
All Inclusive, All the Time
CIEE's program costs are all-inclusive: there are no hidden charges, extra fees or unexpected surprises. From logistics to co-curricular excursions, internship placements to guest speakers to group insurance, one program fee will cover it all.
"Excellent academic program; excellent administrative and on-site support. This is my 4th study abroad, but my 1st with CIEE, the superior quality of this trip from an academic, logistical, and support standpoint, was outstanding." 
 

Flagler College faculty, Havana

"CIEE is great about being responsive to the needs of our group and the course content.  The courses I've had CIEE help me with wouldn't be as successful if done any other way." 

Linfield College faculty, Paris
My name is Jack Garwood and I'm currently halfway through my overseas internship. My internship is located in Berlin, Germany and goes for a total of 8 weeks between the... keep reading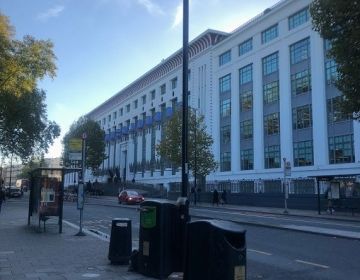 My first summer internship was through CIEE's Summer Global Internship Program in London. Through AIC, I was placed with Revlon in London. More specifically, I was on the Elizabeth Arden... keep reading
Interviews can be daunting. Even if you're qualified for the position, you have make sure you present your qualifications properly if you want to get an offer. Preparation is key... keep reading