A Food Guide to Hawker Centers
"What's the best thing about Singapore?"
"Food." 
This is often the answer I hear from both locals and tourists. Indeed, as a self proclaimed foodie, I have to agree that Singapore offers a myriad of mouth-watering Southeast Asian food. I have probably spent the majority of my time here hopping around hawker centers and hunting down the good food. Hawker centers are a huge part of Singapore's food culture - they are outdoor food courts that have on average over 20 stalls and the average price per dish is usually around $3 USD (so cheap right). They are great go-to lunch and dinner spots for friends and families because of their affordability, diversity in selection, tastiness, and quick turnover rate. Without further adieu, let me do a review of the best local dishes I have had in different hawker centers in the past 2 months!
Hainanese Chicken Rice: Simply a dish that cannot go wrong. You can find a plate of chicken rice for as low as $2 USD at any hawker center. My personal favorite, which is also Singapore's most popular one, is "Tian Tian" located in Maxwell Hawker Center in Chinatown. They serve boneless, flavorful, and tender chicken with a very unique soy sauce paste that blends everything together. But, make sure you go early before 6pm because they will shut down as soon as they sell out! I've noticed that chicken rice has become my "staple food" here, whoops!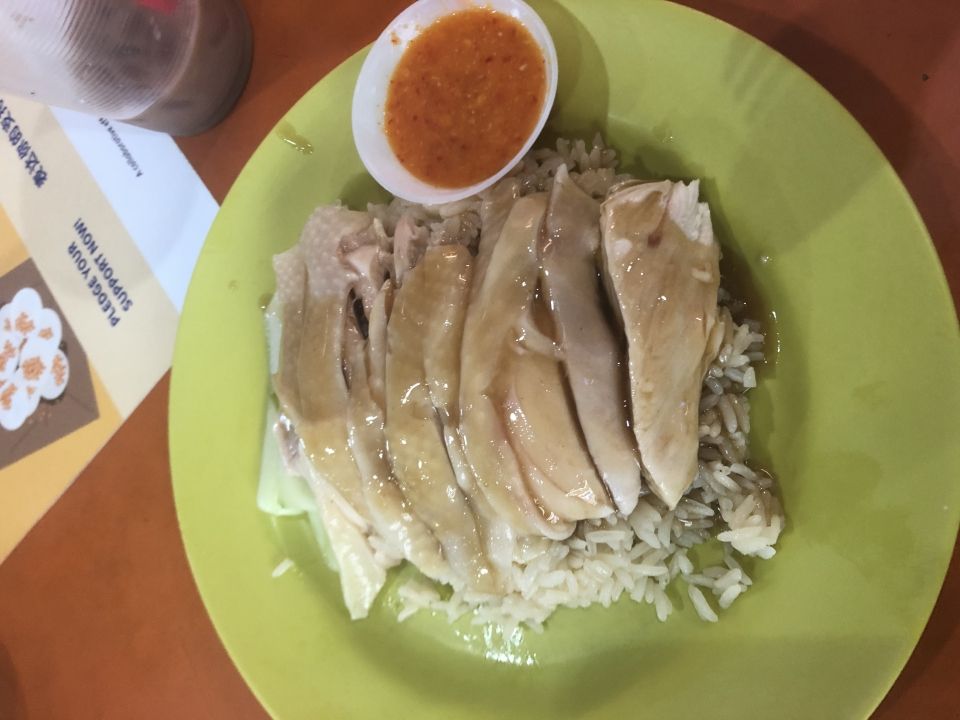 Char Kway Teow: A combination of flat rice noodles and egg noodles that are stir-fried over very high heat with eggs, cockles, Chinese sausages, and other seafood toppings as you wish. This dish is served very differently in Singapore and in Malaysia. I personally prefer the Malaysian version, which is less salty and more seafood toppings. The Singaporean style cooks the dish with a black sauce and is much more flavorful. I would recommend trying this heavenly dish in Old Airport Hawker Center.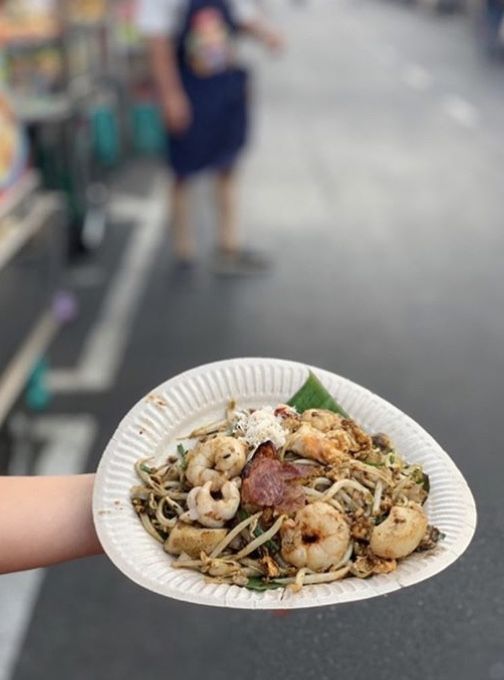 Carrot Cake and Oyster with Egg: As a seafood lover, nothing beats a meal with oysters, carrots, and eggs. You must visit Newton Hawker Center, known for having the best seafood in town. There are two kinds of carrot cakes - the black and the white carrot cake. The black carrot cake uses a black sauce, similar to the one they use to cook Char Kway Teow. The white carrot cake is similar to the ones you can find in traditional dim sum eateries. You can try both in large portions for less than $4 USD! If this doesn't persuade you yet, Crazy Rich Asians is filmed here ;)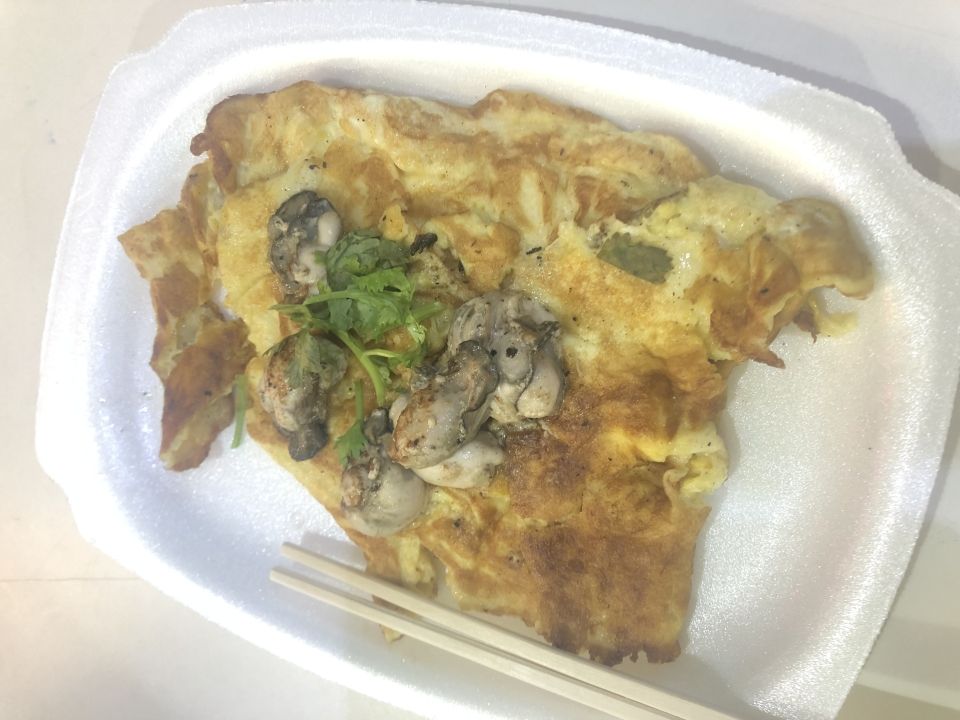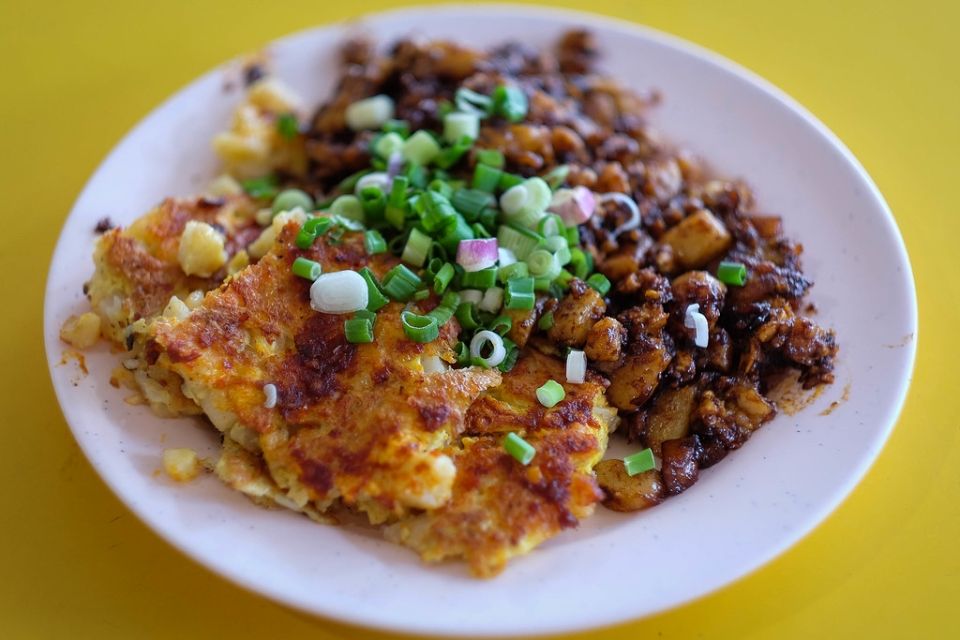 Satay: Whether it is beef, pork, or chicken, the meat is always so juicy and tender. Served freshly grilled, I can eat 10 sticks in one sitting! No shame at all haha. I would also recommend going to Newton Hawker Center to satisfy your satay cravings - note that not every hawker center serves satays!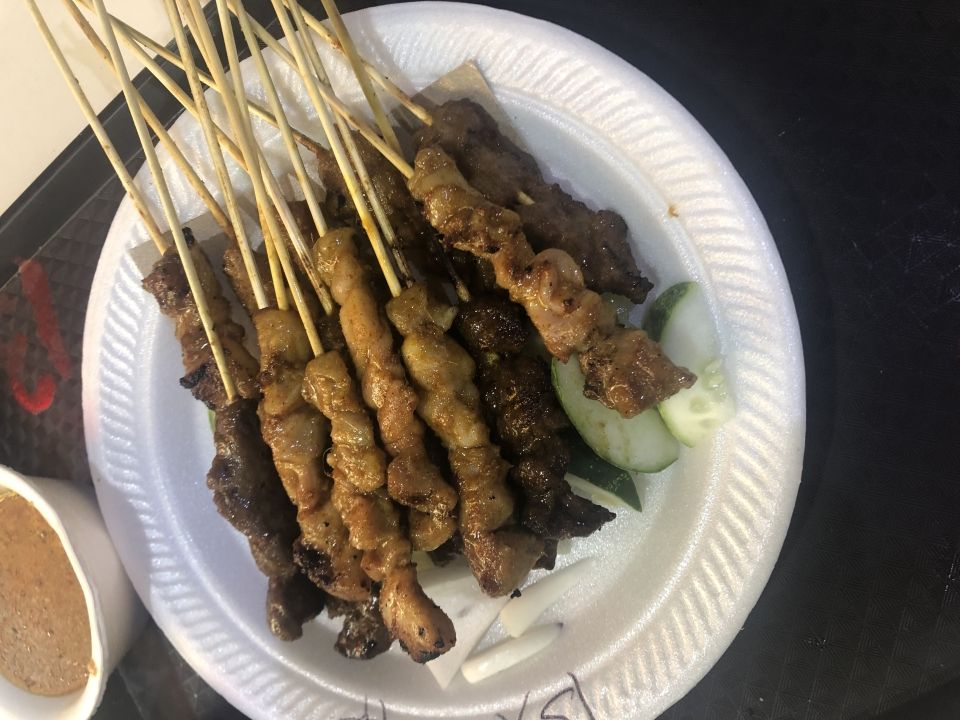 Thanks for reading my food adventures - stay tuned for possibly a second review!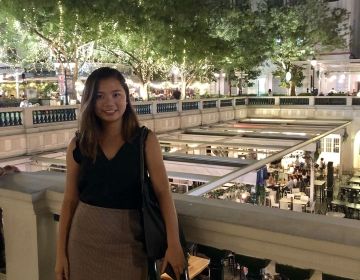 2 months, 8 weeks, 60 days, and 1440 hours later, I found myself once again at the departure hall of Changi Airport. My heart sank as I know it's time... keep reading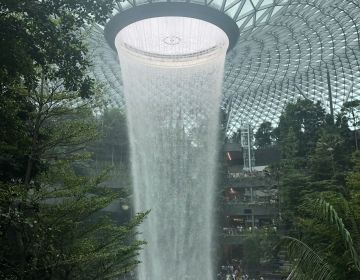 To say Singapore is a green city is an understatement. Singapore is one of the most sustainable and environmentally friendly cities I've encountered. In fact, it is ranked number 1... keep reading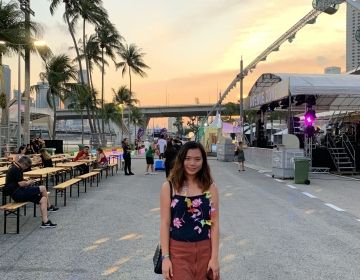 Have you ever wondered what life is like as an intern in a foreign city? Fear no more, watch this short video that will show you a glimpse of my... keep reading