Overview
Prague is renowned for its stunning palaces, gardens, towers, and churches. In this remarkable city, students can explore eight centuries of architecture – from Romanesque to Renaissance, Communist to Cubist while enjoying a rich cultural scene. Students will explore the beauty of the historical center of Prague and travel to the world-famous UNESCO Heritage sites; Kutná Hora and Litomyšl, as well as museums and art galleries to learn about both ancient and contemporary Czech art.
Destination
Destination
Because of its innumerable characteristic steeples, Prague is called the city of a thousand spires. This European Union member is a perfect example of the steady development of a society that recently transitioned from a communist past. With a population of only 1.2 million, Prague has an unusually rich cultural life – festivals, operas, concerts and cultural programs, many of which are accessible on a student budget. Study abroad students experience life similar to that of Czech students and frequent numerous neighborhoods in the city like native Praguers.
Lectures & Site Visits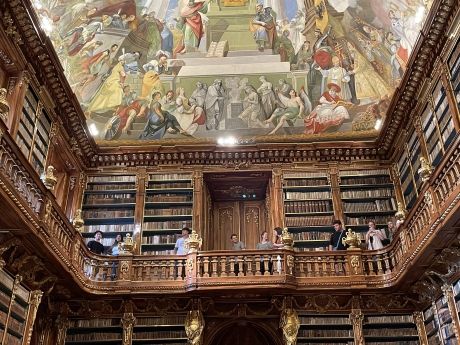 Lectures
The Art, Architecture & Design program in Prague includes two guest lectures on topics such as:
The Art and Architecture of Prague
An Overview of Modern Czech Art
Perceptions of Provocative Artists in the Czech Republic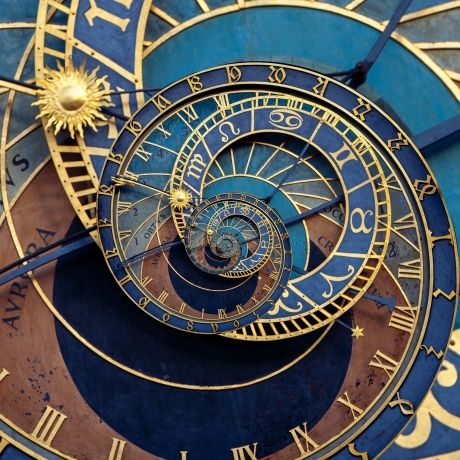 Site Visits
Every CIEE Faculty-Led & Custom program is a unique combination of high-quality academics and co-curricular activities and excursions that offer real-world experiences to enhance classroom learning. Here are just a few of the possibilities for co-curricular activities and excursions in Prague:
Guided tours of important architectural sites like Vysehrad area, Prague Castle, Czech National Technical Library, Municipal House and the Architectural Institute of Prague (ARCHIP).
Attendance at prestigious art exhibits including Alphonse Mucha, František Kupka, David Černy, and the "Space for Manipulation" at Dox Gallery.
Hands-on workshops on land art made from materials found in nature, street art using various spray can techniques, and Czech cooking.
Day trips to UNESCO World Heritage sites in Kutna Hora: The city of silver, and Litomysl to see the Baroque chateau theater.
What's Included
What's Included
Every program is tailored to suit the needs of your academic goals – so every program is unique. But all programs include on-site orientation, 24/7 emergency support, in-country transportation, accommodations, some meals, classroom space, cultural and theme-related site visits, guest lectures, comprehensive insurance coverage and logistical support from our on-site CIEE staff. We also supply customized advertising materials and other valuable tools to help you get the word out to students.
Housing
Accommodations include: Triple occupancy hostels for students with breakfast and linens included. Single occupancy hostels for faculty with breakfast and linens included.
Meals
Daily breakfast, welcome dinner, farewell dinner and two group lunches included for day trips to Kutná Hora and Litomyšl.
Please contact us for pricing.
These "ready-to-run" programs are based on a duration of 2 weeks with a minimum 15 students, but we can customize to meet your specific needs.
Safety
Safety
Our No. 1 priority is keeping you and your students safe. With more than 70 years of experience creating safe, reliable, study abroad programs around the world, we have an excellent safety record. Each of our sites is regularly assessed using international risk management standards to make certain our programs can be safely and successfully run. In addition, your program includes the peace of mind of iNext medical insurance, the support of the CIEE staff members who are experts in international safety and security, and 24/7 emergency support in-country.