CIEE honors these Champions of International Exchange for their support of study abroad and international exchange programs that transform lives and build bridges between nations. This group consists of forward-thinking leaders in the field of higher education, international exchange, government, philanthropy, and more. While the winners represent a variety of backgrounds, they are unified by a common purpose: strengthening people-to-people exchange programs that build relationships across cultures and nurture greater global understanding.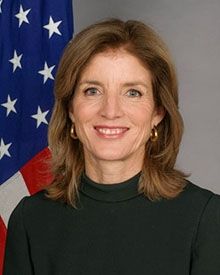 Ambassador Caroline Kennedy
CIEE honors Ambassador Caroline Kennedy for her commitment to people-to-people exchange programs. Throughout her career, Ambassador Kennedy has been vocal in her support of study abroad and the idea that young people experiencing life in other cultures is a powerful way to foster world peace and greater understanding between nations.
Ambassador Kennedy has committed her life to public service. In 2013, she became the first female U.S. ambassador to Japan. In 2015, she expressed her support for CIEE's mission at a celebration announcing the CIEE Japan 50-Year Anniversary Scholarships that provide financial support allowing Japanese students to join Americans and other international students in study programs around the world.
Like her father, United States President John F. Kennedy, whose signing of the Fulbright-Hays Act made possible BridgeUSA and other educational and cultural exchange programs, Ambassador Kennedy has been a passionate advocate for international education and exchange as tools of public diplomacy.
"There are multiple layers in which the United States needs people to promote our interests, our values abroad. [Studying abroad is] really something that you are doing for your country as well as for yourself." -- Ambassador Caroline Kennedy, during a 2016 talk at Baruch College in Manhattan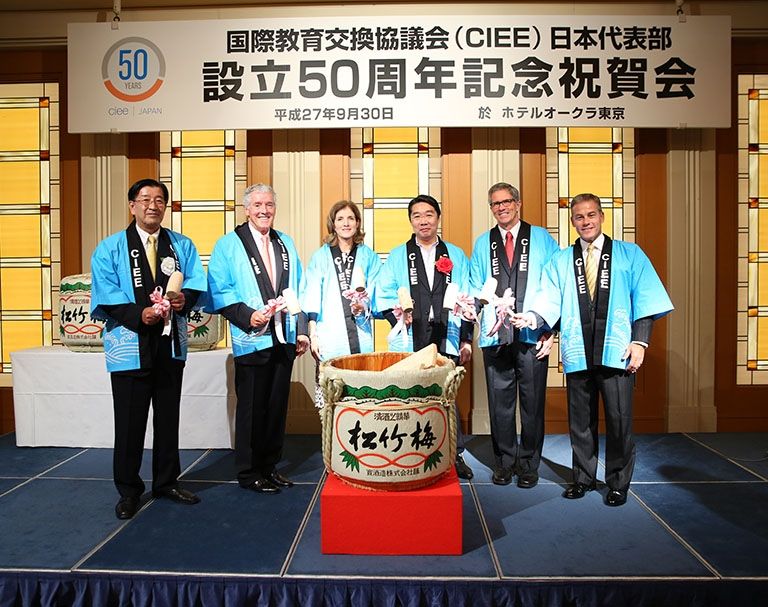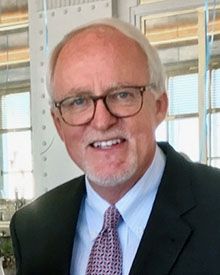 Ambassador John Beyrle
CIEE honors United States Ambassador John R. Beyrle for his efforts to improve the relationship between Russia and the United States, as well as his efforts to foster new interests in Russia and Russian studies amongst undergraduate students.
Ambassador Beyrle was one of the first students to study at CIEE St. Petersburg, spending a semester abroad there in 1976. In 2017, when CIEE St. Petersburg celebrated its 50th Anniversary, Ambassador Beyrle was a keynote speaker at an event where CIEE alumni reflected on how their time studying abroad in Russia impacted their lives and careers.
Ambassador Beyrle served as U.S. Ambassador to Bulgaria in 2005-2008 and to Russia in 2008-2012. As U.S. Ambassador to Russia, Beyrle helped foster improved U.S.-Russian relations, highlighted by the signing of the New START nuclear arms reduction treaty. He retired from the Foreign Service in 2012 as a Career Minister, a diplomatic rank equivalent to a three-star general. He currently serves as Chairman of the U.S. Russia Foundation, where one of the priorities that guides the organization's grant-making strategy is increasing undergraduate interest in studying Russian language and culture in order to build Russian-American mutual expertise and understanding.
"In 1976, amid the discord and mistrust between Russians and Americans during the Cold War, I spent a semester at Leningrad State University on a program organized by CIEE. It was a formative experience, launching me on a career in the Foreign Service that culminated in my appointment as Ambassador to Russia, 2008-2012. Today, as the Kremlin chooses an even more dangerous and destructive course and deepens its divide with the West, we will need a new generation of regional experts to help us deal with the aftermath of this catastrophe in the years and decades ahead. A recommitment to international education and, when possible, educational exchange will develop the expertise and perspective required for this epochal challenge." – Ambassador John Beyrle, 2022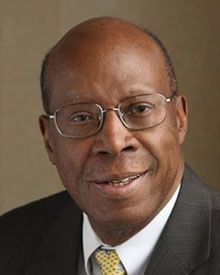 Ambassador Johnny Young
CIEE honors the late Ambassador Johnny Young for his contributions to international education and exchange as a Foreign Service Officer and CIEE Board Member.
During his nearly 40-year career in the Foreign Service, in which he achieved the rank of career ambassador in the Senior Foreign Service, among other roles, Ambassador Young served as U.S. Ambassador to the Republic of Slovenia, the State of Bahrain, the Republic of Togo, and the Republic of Sierra Leone. After retiring from the Department of State, Ambassador Young continued his commitment to service, as executive director of Migration and Refugee Services of the United States Conference of Catholic Bishops. In retirement, he sat on the board of several non-profits, including CIEE, which benefitted greatly from his wisdom, perspective, and enthusiasm for connecting young people with intercultural exchange opportunities.
Shortly before Ambassador Young passed away in 2021, the CIEE Board of Directors unanimously voted to name CIEE's annual summit for international changemakers the Ambassador Johnny and Mrs. Angie Young Civic Leadership Summit in recognition of the couple's lifelong dedication to public service, public diplomacy, and building bridges between peoples and nations.
Ambassador Young traces his career in public service back to a similar program. As a young man growing up in inner-Philadelphia, the YMCA and YWCA sponsored him to attend an international exchange program at American University in Beirut. This became his inspiration for pursuing a career in public diplomacy.
A reflection shared at Ambassador Young's memorial service described him this way: "At home anywhere on earth, he embraced our world of myriad cultures and peoples with a passion and affection usually reserved only for one's family. But for Johnny, the world was his extended family and he cared deeply for all those who came into his life."
Read more about Ambassador Young's life and career in this oral history collected by the Association for Diplomatic Studies and Training.
In this video, from the 2020 CIEE International Education and Exchange Summit, Ambassador Young and his wife Angie discuss highlights of their careers in diplomacy, and what it will take for the foreign service of the future to reflect the diversity of America.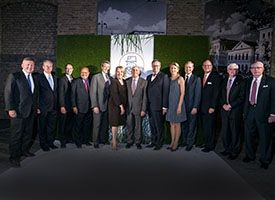 Baltic-American Freedom Foundation (BAFF) Board of Directors
CIEE honors the Baltic-American Freedom Foundation (BAFF) Board of Directors in recognition of their active support of international education and exchange programs that build bridges of mutual understanding between the people of the United States and the Baltics.
Since its founding in 2010, the Baltic-American Freedom Foundation has provided full scholarships for more than 700 exchanges between the United States and Estonia, Latvia, and Lithuania. The BAFF program includes a number of scholarships, including Professional Internship, Research Scholarships, Leadership, and entrepreneurial training for high school participants.
The BAFF mission is to support programs of education and exchange centering on economic growth and democratic values. BAFF board members serve pro bono, and their active participation and ongoing connection with BAFF alumni promote American culture, democratic processes, and values in a region that often plays an outsized strategic role in EU and NATO affairs. Mr. Kim Davis, BAFF chair from 2010 through 2021, has received formal state recognition from Latvia (2019) and Lithuania (2021) for BAFF's role in promoting Baltic citizen diplomats with the experience and expertise to contribute to their countries' future.
"Continuing a longstanding American commitment to the Baltic region, BAFF's mission is to deepen the ties between the Baltic countries and the United States. Since its founding 12 years ago, BAFF has, through programs administered in partnership with CIEE, strengthened the relationship between Americans, Estonians, Latvians, and Lithuanians, reminding us of our shared values and helping us learn from each other in how to best enact those values." --Danguole Altman, Board of Directors, Baltic-American Freedom Foundation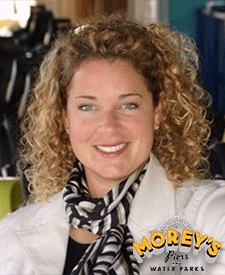 Denise Beckson
CIEE honors Denise Beckson, Vice President Human Resources and Government Relations at Morey's Piers and Beachfront Water Parks, in celebration of her relentless efforts to preserve and improve BridgeUSA programs.
Having worked alongside international visitors since she was 14, Denise experienced early on the benefits of cultural exchange in the workplace. She works tirelessly to provide the best experience possible for BridgeUSA participants, helping them acclimate to their life and work in the U.S., and making Morey's Piers their home away from home. She continues to raise the bar on the quality BridgeUSA programs being run at Morey's Piers, creating and facilitating educational and cultural exchange opportunities to help young professionals around the world not only build successful careers, but also make a meaningful impact on their home country communities.
Denise is a fierce advocate for the importance of cultural exchange. She has proven herself an industry leader utilizing her various roles within International Association of Amusement Parks and Attractions to further educate industry members on BridgeUSA programs. And through countless meetings, sign on letters, and webinars with members of the House and Senate, Denise has consistently laid the groundwork with local, state, and federal officials to build awareness and appreciation for BridgeUSA programs. Her lobbying efforts on the Hill, alongside CIEE, have given so many young people across the globe the opportunity to achieve their dreams of experiencing the American way of life first-hand.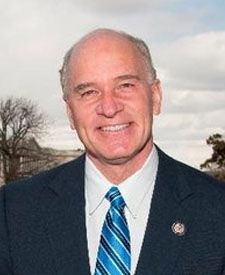 Congressman William "Bill" Keating
CIEE honors United States Congressman William R. "Bill" Keating (D-MA) for his support of international exchange and public diplomacy. As a member of the House Committee on Foreign Affairs, Chairman Keating understands the direct impact of the Department of State's BridgeUSA programs and its development of student leaders worldwide. In addition, the BridgeUSA program has played a critical role in supporting economic development in his district, particularly in places such as Cape Cod, Martha's Vineyard, and Nantucket.

DBI Projects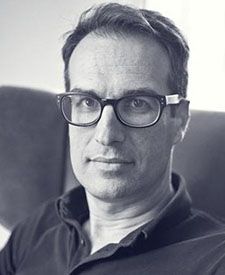 CIEE honors DBI Projects in recognition of their support for CIEE real estate projects that have had meaningful impact on the participant experience. Under the leadership of David Belt and Ofer Ohad, DBI Projects has worked tirelessly to deliver projects on budget and on schedule.
DBI Projects worked with CIEE to invest, develop, build, and launch CIEE's very first Global Institute in Berlin, a $27 million project in the heart of Kreuzberg that includes 200 beds, nine classrooms, plus administrative offices. This center set the new standard for unique and highly attractive facilities to support CIEE programs. Since this project, DBI has partnered with CIEE to develop centers in Rome, Copenhagen, Mérida, Monteverde, Buenos Aires, and office buildings in Boston and Portland.
DBI played an especially critical role during the pandemic when they helped CIEE renegotiate leases, monetize owned assets, and develop effective facilities-related protocols and procedures to manage student satisfaction, costs, and future needs. Their efforts helped CIEE weather a challenging period and emerge ready to again help students have transformative international experiences.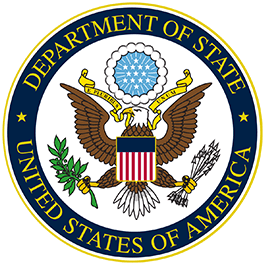 U.S. Department of State
CIEE honors the U.S. Department of State for their support of international exchange, specifically BridgeUSA programs. The Bureau of Educational and Cultural Affairs, under the leadership of Assistant Secretary of State Lee Satterfield, has a massive impact on public diplomacy, directing the State Department's people-to-people exchange programs that strengthen ties between the U.S. and other countries. CIEE is proud to work with the State Department as a sponsor of BridgeUSA programs and as an implementer of State Department grant-funded programs.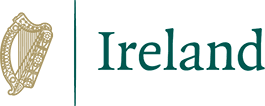 Embassy of Ireland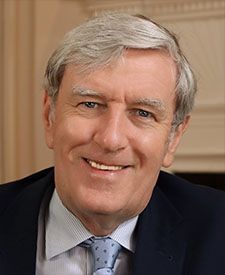 CIEE honors the Embassy of Ireland and Ambassador Daniel Mulhall for championing exchange programs between Ireland and the United States.  Ambassador Mulhall is an alumnus of CIEE BridgeUSA programs, having participated in Work & Travel USA in his youth. In his role as Ambassador of Ireland to the United States, Ambassador Mulhall has been an eloquent supporter of international exchange and BridgeUSA programs in particular. The Embassy of Ireland and CIEE have a long history of collaboration on Work & Travel USA, with approximately 1,300 Irish participants in the program annually, making it a sort of "rite of passage" for many Irish youth.
The Government of Ireland is a valued sponsor of the Frederick Douglass Global Fellowship. The 2021 Fellows were in Ireland to celebrate the 175th anniversary of the meeting between 27-year-old abolitionist Frederick Douglass and the Irish reformer Daniel O'Connell in Dublin in 1845. The sixth cohort of Fellows will be based in Dublin and follow in Douglass's footsteps with visits across the country during the summer of 2022.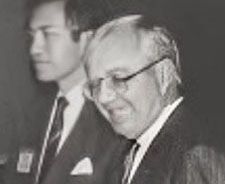 Jack Egle
CIEE honors Jack Egle for strengthening international education and exchange during his 43-year career at CIEE, including his tenure as CEO from 1979 to 1994.
Jack started with CIEE in 1951 at the Paris office when he was recruited by the Council on Student Travel (now CIEE) to support the European side of the Council's student ship operations. A former CIEE employee who later worked at CIEE Paris in the late '70's described Jack as "a very kind man who loved his cigars" and her days working at CST with Jack as 'Magnifique,' recalling that "doing international bookings and chatting via paper tape-punched telex machine, the ultimate technology at the time, was so cool."
Under Jack's leadership, CIEE experienced significant academic, operational, and educational growth, including the expansion of CIEE's Consortia (universities and colleges that could group to sponsor programs and provide their accreditation), expansion and diversification of academic study abroad programs, conducting industry-defining academic studies, and the establishment of a computerized database on U.S. student travel, study, and work patterns.
Jack broke ground on initiatives at CIEE designed to increase diversity in study abroad, establishing numerous scholarship funds including the Robert B. Bailey III Minority Scholarship for Education Abroad in 1993. Even in difficult financial times in the late 1990s, CIEE scholarship funds never stopped providing grants to students, awarding approximately $25,000 to $40,000 to high school and undergraduate students annually.
Above all, Jack believed in the mission of CIEE to humanize global interactions. At the conclusion of a 1994 interview, he described how he imagined the future of CIEE: "I think we are on a verge. I think what we have been involved in—ups and downs during forty-seven years—is just the beginning. There is no reason that we could not be doing ten times as much [intercultural exchange] as we do today because the world itself is changing."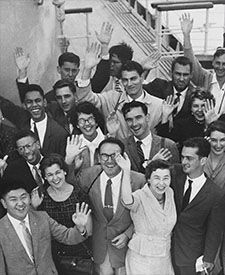 John Bowman
CIEE honors John Bowman for strengthening international education and exchange through his 27 years of service as Executive Director of the Council on Student Travel (CST), later known as CIEE.
Under John's leadership CIEE experienced a period of considerable growth and innovation.
When John began at CST in 1952, the organization primarily provided trans-Atlantic transportation and shipboard orientation for students going to Europe to study and European students and teachers coming the U.S. By the end of his lengthy tenure, in 1979, the organization was considered the premier association in the United States for the promotion and the development of study abroad programs.
"International travel is a necessary tool in the education of American citizens. Not to be overlooked is one of the highest values growing out of international travel – the actual creation of personal friendly ties across national borders…it is of paramount importance that we make possible the establishment of new friendly contacts abroad. Such contacts transcend intellectual understanding and make possible friendly international cooperation despite offering points of view." – John Bowman
"Student exchange did not solve the world's problems, but it played a real role in creating a more world-minded outlook on the part of the post-war generation. This reduction of national bias also served to allow this generation to focus on certain crucial problems which cut across national boundaries." – John Bowman, CIEE 1977 Annual Report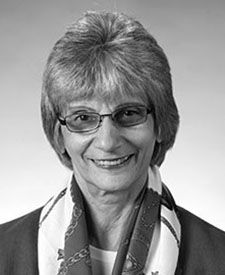 Kathleen Sideli, Ph.D.
CIEE honors Dr. Kathleen Sideli for her decades of actively championing study abroad, both at Indiana University, where she is Associate Vice President for Overseas Study, and nationally through various organizations.
Dr. Sideli was a founding member and the first president of the Forum on Education Abroad; has contributed to NAFSA and other publications; and launched the National Data Collection Initiative through the IIE and SECUSSA.  She also served on the National Review Panel of the Gilman International Scholarship Program, the National Advisory Board of Butler University's Institute for Study Abroad, the National Advisory Council of the Center for Education Abroad at Arcadia University, and the Curriculum Committee of IES Abroad.
Dr. Sideli's relationship with CIEE is long-standing. She became a member of the CIEE Academic Consortium Board (ACB) in 2002 and was elected ACB Chair in 2008, representing the ACB on the CIEE Board of Directors until 2010. She subsequently officially joined the CIEE Board of Directors in 2012. She received CIEE's recognition for "Outstanding Contribution to the Field and Dedication to the Mission of CIEE" in 1999.
"My first professional experience in study abroad was as a graduate assistant to IU's program in Madrid (which I held twice—in 1974-75 and 1980-81). I enjoyed working so much with students that while I was finishing up my Ph.D., I applied for a new advising position at the Office of Overseas Study. And here I am, 43 years later in the same unit where I have served as part-time advisor, full-time advisor, associate director, director, and then associate vice president.
In addition to directly impacting the lives of students—many of whom are still in touch with me—I have visited over 30 countries and been in leadership positions with international education organizations, most currently with CIEE. Study abroad has dominated my life for over 50 years, and I have loved every minute of it. It is my belief that study abroad is one of the best ways to bring people of the world together so they can eventually tackle the myriad global issues facing us all." – Dr. Kathleen Sideli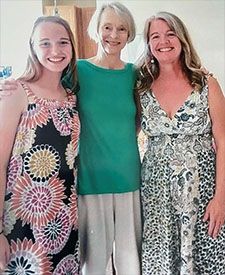 Linda Orr
CIEE honors Linda Orr in recognition of her ongoing financial support of the deNoyelles Navigator Scholarship, which covers full program tuition, roundtrip airfare, and a stipend for one semester or a full academic year abroad for a high school student from North Carolina. The scholarship, named in honor of Linda's mother and aunt, has provided more than $60,000 to make three students' dreams of studying abroad a reality.
These recent scholarship gifts are in addition to the provision Linda has made in her estate planning to fund the DeNoyelles Scholarship that will continue support student scholarships after her passing.
Linda believes that young people should not have to wait until they reach college to have the opportunity to study abroad and is passionate about connecting high school students with international opportunities. "High school students seemed to me to be perfectly capable of handling and growing from a semester or year as a regular high-school student living with a host family abroad," she said.
"[I was drawn to international education because of] curiosity, or maybe a hunch that I and my culture were not the center of the world. The break-through communications and friendships were thrilling." Linda Orr
If you would like to join Linda in making a planned gift to support student scholarships, contact Jill Sady at jsady@ciee.org or (207) 553-4052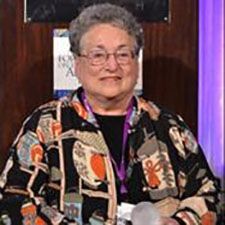 Margery Ganz, Ph.D.
CIEE honors Dr. Margery Ganz for being a passionate champion of international education and her commitment to increasing access to study abroad for underrepresented students. A huge percentage of the participation of students of color on CIEE and other study abroad programs can be directly traced to her legacy.
Dr. Ganz is retired from her role as Director of Study Abroad & International Exchange and is Professor Emeritus of History at Spelman College. During her 36-year career, she transformed the study abroad program at Spelman. Dr. Ganz was once known as "the go-away lady," because she would encourage students to "go away" (also known as study abroad). When she arrived at Spelman 1981, the College sent only two students abroad per year. By 2016, more than 400 students participated in semester and faculty-led programs and in 2017, Spelman had more students of color participating in undergraduate study abroad programs than any other school in the country.
Dr. Ganz's work at Spelman, which served as CIEE's School of Record from 2004 – 2016, made it possible for many CIEE students to get credit for their study abroad experience, opening doors for many underserved students.
In 2017, Dr. Ganz was selected as the recipient of the Peter A. Wollitzer Advocacy Award. She was integral to the foundation of the Spelman Going Global Program initiative and facilitated the first-ever CIEE Passport Caravan at her campus. Dr. Ganz also served on CIEE Academic Consortium Board for many years.
Listen to an interview with Dr. Ganz by the podcast Forum Storytellers.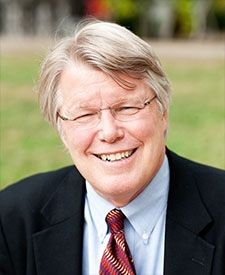 Michael McCarry
CIEE honors Michael McCarry in recognition of his tireless work advocating for International Education and Exchange both in Washington, D.C. and around the world.
For 21 years, Michael served as Executive Director of the Alliance for International Exchange, an association of U.S. exchange sponsors. Earlier, as a USIA Foreign Service Officer, he served overseas in Bangkok, Chiang Mai, and Beijing, and in Washington as staff director of the Bureau for Educational and Cultural Affairs. He is currently Senior Advisor at Cenet, a Missouri-based exchange sponsor, and serves as a trustee of the EF Foundation.
In his role as Executive Director of the Alliance for International Exchange, Michael never hesitated to meet with CIEE agents, institutions, and other stakeholders to help contextualize the current climate in Washington, D.C..  

"In 1973, I won (virtually by accident - it's a long story) a Rotary graduate fellowship for a year of study anywhere in the world outside North America. Having never traveled, I picked the furthest possible destination, and went to Melbourne University. That decision changed my whole life, much for the better.
Because of the power of my exchange experience, I abandoned my plans for an academic career and joined the Foreign Service. I sought out assignments that allowed me to work with exchange programs, to help others have similar experiences. And when I decided to leave the Foreign Service, I became Executive Director of the Alliance for International Exchange, where I worked closely with CIEE and other exchange sponsors. I retired from that job 21 years later.
As I reflect on this, I realize that my experience in Melbourne gave me something resembling a vocation, a very serious commitment to help others be enriched in the same way that I was." – Michael McCarry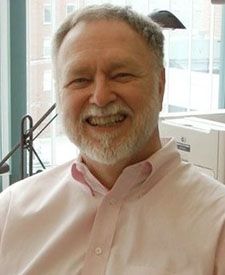 Michael "Mick" Vande Berg, Ph.D.
CIEE honors Michael "Mick" Vande Berg, former Vice President for Academic Affairs at CIEE, for his commitment to maximizing learning and developing intercultural skills through study abroad.
Dr. Vande Berg was part of CIEE from 2005-2012, during which time he created the Seminar on Living and Learning, the precursor to the current CIEE course Intercultural Communication and Leadership (ICL) which enables students to fully engage with the local culture and process their experiences throughout the duration of the program.
Mick's true belief in the power of study abroad fueled his decades-long career working within study abroad to maximize learning for students. He had the ability to transfer theoretical knowledge of study abroad and intercultural communication into practical application for CIEE staff and students and create experiential learning opportunities.
"I trace my interest in international education and exchange to the short-term sojourn that seven of my high school classmates and I made to Mexico when I was a sophomore. I had started studying Spanish in eighth grade, and while I had enjoyed learning the language before studying abroad, it was the experience of interacting with Mexicans, especially students of my own age, that really allowed me to understand that speaking Spanish gave me access to a world that was very different from the one I'd known to that point in the suburbs of Chicago. 
One incident stands out: I was riding in a taxi in Mexico City with two classmates, translating jokes we had learned in the U.S. and telling them to the driver, who in turn was telling us jokes he had learned there in Mexico; that experience introduced me, let me experience, something that many students experience when they study abroad: that humor was in some mysterious way different there than it was in Chicago. When the program ended and I went back home, I was telling my parents and anybody else who'd listen to me that I didn't know what I was going to be when I grew up, but that whatever it was going to need to involve spending a lot of time living and learning in Mexico and other parts of the Spanish-speaking world." --Mick Vande Berg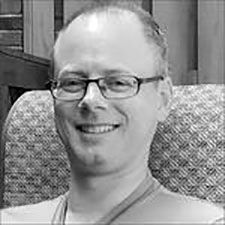 Nathan Lane
CIEE honors the legacy of Nathan Lane in recognition of his generous support of high school study abroad by providing students from his alma mater, Northeast Lincoln High School, scholarships to study abroad. For more than 15 years, from 2001-2019, Nathan donated between $9,000 and $15,000 almost annually. His donations sent students from Lincoln, Nebraska to locations all around the world for semester or yearlong programs. Following his death in 2019, Nathan's family honored CIEE as the beneficiary of his memorial funds.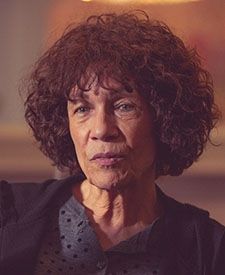 Nettie Washington Douglass
CIEE honors Nettie Washington Douglass as a champion of international exchange for her work building bridges between the legends of the past and the leaders of tomorrow by supporting CIEE's Frederick Douglass Global Fellowship and Frederick Douglass Scholars Program.
The great-great-granddaughter of Frederick Douglass and great-granddaughter of Booker T. Washington, "Aunt Nettie" (as she encourages the Fellows to call her) is co-founder and chair of the Frederick Douglass Family Initiative, a platform that she uses to advocate for reform on the issues of human trafficking and racial justice.
Since its inception in 2017, Nettie has been a staunch supporter of the Frederick Douglass Global Fellowship, a fully funded international leadership program for students of color that in 2022 is set in Ireland and focused on peace, social justice, and conflict resolution. Each year, she joins the Fellows abroad to attend social and cultural excursions, share her knowledge and advice, and encourage the Fellows to keep striving for a better future in the name of Frederick Douglass.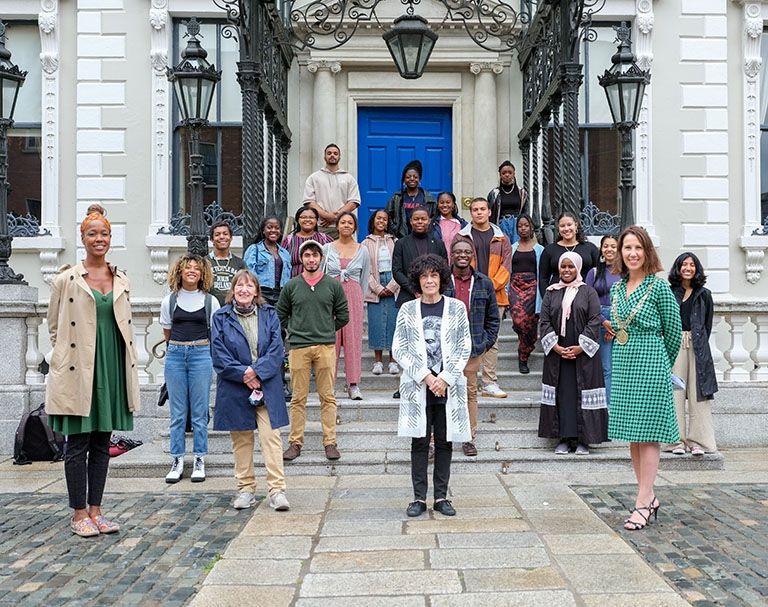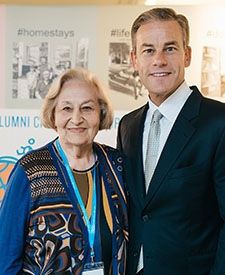 Nina Koloiartseva
CIEE honors Professor Nina Koloiartseva in recognition of her nearly five-decade teaching career and her unfailing devotion to American undergraduate students studying Russian language.
Professor Koloiartseva started teaching CIEE students in 1967 when the CIEE Center in St. Petersburg first launched. For 50 years she has remained an enthusiastic supporter of CIEE programs in St. Petersburg. Professor Koloiartseva is an extraordinary teacher and person whose knowledge, professionalism, eternal optimism, and welcoming nature never cease to amaze and inspire her students, colleagues, and CIEE staff. She is never without a kind word and an encouraging smile for all her students, a factor that is extremely important in a process of conquering a language as challenging as Russian.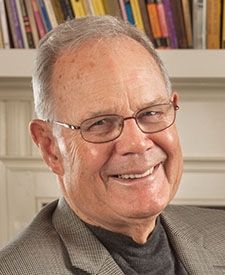 Charles Ping
CIEE honors the late Dr. Charles Ping for his commitment to international education and exchange and his service to CIEE as a long-time Chairman of the CIEE Board of Directors.
Dr. Ping was a gifted teacher and scholar who served as President of Ohio University from 1975-1994.  Throughout his career, he was a tireless advocate for the internationalization of U.S. higher education. After Ping stepped down as President of Ohio University in 1994, he spent a year as a Fulbright Scholar in Namibia working with a commission to advise the newly independent country on its education system.
Dr. Ping served on the CIEE Board of Directors from 1993 through 2004. In September of 2004, just before the completion of Ping's Board tenure, the Ping Foundation was created to provide a broader population of students access to the opportunity for international and cross-cultural experiences. The foundation funded Ping Matching Grants, which were designed to allow local companies or organizations to carry out new activities that would benefit their local communities and allow CIEE students to give something back to the communities in which they studied. It also funded the Ping Doctoral Fellowship, a doctoral research fellowship of up to $20,000, which was offered annually to support doctoral research focused on U.S. undergraduate study abroad.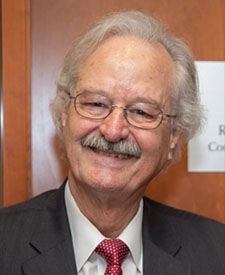 Rick Ruth
CIEE honors Rick Ruth, for his lifelong commitment to building intercultural connections and his efforts to protect the integrity of federal foreign exchange programs.
Rick served at the United States Information Agency and the U.S. State Department for more than 40 years, retiring from his role as Senior Advisor for the U.S. Department of State Bureau of Educational and Cultural Affairs in 2019. While Deputy Assistant Secretary of State for Private Sector Exchange, Rick managed the J-1 work visa program (now Bridge USA). In 2011, when the Summer Work Travel program was under great scrutiny, he quipped "Keep it! Cap it! Fix it!" and implemented historic reforms in the program's regulation and oversight that struck a balance between the competing interests of young American and foreign workers and participating businesses.
Rick also established the Department of State's first global alumni network, spearheaded cultural heritage as a key component of foreign policy, and pioneered the quantitative measurement of exchange programs.  Following the terrorist attack on 9/11, he originated the first high school exchange for the Arab and Muslim world.
Before his time in the State Department, Rick served as a foreign service officer and taught Russian language and literature at the University of Arizona.
Throughout his career, Ruth was a proponent of people-to-people exchange as a tool for nurturing a more peaceful world. "The single best antidote to a poisoned information environment is human authenticity," he said in an interview on the Action Catalyst podcast.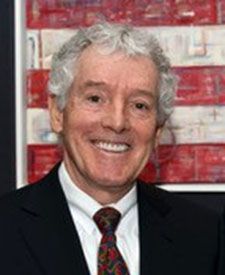 Robert "Ro" Fallon
CIEE honors Robert "Ro" Fallon for his lifelong commitment to international education and service, and his contributions to CIEE as a member of the CIEE Board of Directors for 18 years.
Ro joined the CIEE Board of Directors in 2001 and became its chair in 2011. As a board member, Ro was dedicated to enhancing the quality of and expanding access to study abroad and international exchange programs. Under Ro's leadership, CIEE added innovative programs to its portfolio, acquired or enhanced multiple facilities around the world, and made great strides in democratizing access to international study and exchange programs for underrepresented students.
Through the years, Ro served as Chair of the Executive Committee and ex-officio Member of the Audit, Finance and Investment, and Nominating and Governance Committees. In 2019 when he retired from the board, Ro was named Board Member and Chair Emeritus of CIEE in recognition for his service to CIEE, its students, member institutions, and partners, as well as to the worldwide international exchange community.
Ro's commitment to international exchange and intercultural understanding imbued all aspects of his life. A career international banker, he lived in Asia for 31 years, initially working for Citibank in Hong Kong and later serving as Asia-Pacific division head at JPMorgan Chase. Subsequently, he served as chairman and CEO of Korea Exchange Bank, holding the distinction of being the first non-Korean to chair a Korean public company.
Ro shares a passion for global exchange with his wife Joanne. Together, they dedicated their lives to improving the world through international outreach activities, including their time serving in the Peace Corps in Western Samoa, their time living in Asia in both Tokyo and Seoul, and their service on the boards of numerous international organizations, including CIEE.
In 2019, CIEE established the Robert and Joanne Fallon Global Scholarship, which provides funds for students from Boston Latin School students, Ro's alma mater, to attend one of CIEE's Global Navigator summer high school programs in Asia.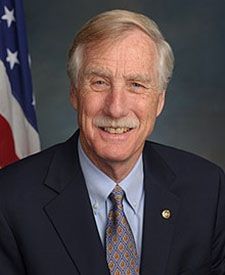 Senator Angus King
CIEE honors United States Senator Angus King (I-ME) for his support of international exchange, particularly the Department of State's BridgeUSA programs. As a Maine-headquartered business, Senator King has always been supportive of CIEE and has expressed a deep appreciation for the value of CIEE programs for Maine and for our nation. Senator King has visited CIEE headquarters, hosted CIEE staff and alums at Capitol Coffees, championed CIEE programs, and even recorded messages for CIEE students about diplomacy and democracy. When pandemic-related travel restrictions brought CIEE's business to a halt, Senator King reached out to understand how best to support our mission and our employees.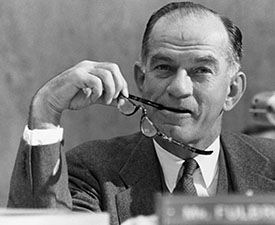 Senator J. William Fulbright
CIEE honors the late United States Senator J. William Fulbright (D-AR) for his lifelong efforts to promote peace through international educational exchange.
Elected during the period immediately following World War II, Senator Fulbright believed that positive contact between individuals across nations was the path to a more peaceful future. In 1949, Senator Fulbright became a member of the Senate Foreign Relations Committee, later becoming its longest serving chairman, serving in that role from 1959 to 1974. Throughout his 30+ years in the United States Congress, he sought to increase mutual understanding between the people of the United States and the people of other countries by supporting and strengthening international educational exchange.
In 1946 Senator Fulbright introduced legislation that would use the proceeds from the sale of surplus war property from World War II to fund what became The Fulbright Program, which supports U.S. students to travel abroad and foreign students to travel to the U.S. to study, teach, or conduct research.
Later, Senator Fulbright expanded this program when he spearheaded the Mutual Education and Cultural Exchange Act of 1961, or Fulbright-Hayes Act, which established and strengthened a variety of educational and cultural exchange programs, including BridgeUSA programs, which annually attract around 300,000 individuals to the United States from 200 countries and territories to study in U.S. high schools, universities, and research institutions; build professional networks; enhance English language and intercultural skills; and teach in U.S. schools, colleges, and universities.
Senator Fulbright was presented with CIEE's Outstanding Contribution to International Educational Exchange Award at the 39th Annual Conference on Educational Exchange in Washington, D.C. in 1986. In his remarks, he stressed the importance of international education and exchange in the settlement of differences among nations, saying:
"Educational exchange can turn nations into people, contributing as no other form of communication can to the humanizing of international relations." – Senator J. William Fulbright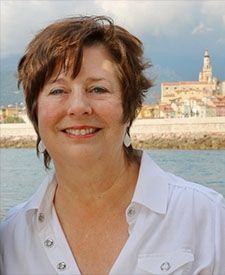 Sheron Long
CIEE honors Sheron "Sherry" Long in recognition of her unwavering and unparalleled support of transformative, immersive study abroad experiences for high school students. Since 2015, Sherry's scholarship donations have allowed more than 8,000 US high school students to learn world languages and navigate new cultures through CIEE's Global Navigator High School Summer Abroad programs. With her financial support, CIEE was able to significantly expand the depth and breadth of high school summer programs and provide life-changing experiences for students who otherwise would not have been able to access a study abroad program. 
Sherry's own high-school study abroad experience in Mexico led her to a career in education characterized by a commitment to bilingualism and cross-cultural respect. Sherry founded and directed Hampton-Brown, a K–12 educational publisher of language and literacy materials for the linguistically and culturally diverse classroom, which was later acquired by National Geographic.
Sherry's ingenuity and thoughtful guidance with regards to curriculum and program development ensure CIEE delivers linguistically and culturally rich programs that lead to demonstrated growth in high school students' language proficiency and global competency. 
"Every day our world becomes more and more interconnected. We will soon reach the point where people can't get along without global competencies. Study abroad and international exchange will play increasingly significant roles—they are the fastest ticket to a global mindset, and the take-home souvenir is an experience that reverberates for a lifetime." —Sherry Long
If you would like to join Sherry in supporting scholarships for high school students, you can donate online.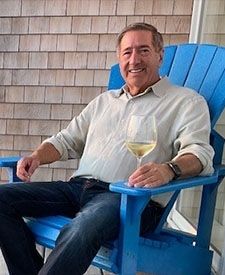 Stevan Trooboff, Ph.D.
CIEE honors Dr. Stevan "Steve" Trooboff for his efforts to advance the field of global and educational exchange and for his service to CIEE as president and CEO from 1995-2011.
During his tenure, Dr. Trooboff led CIEE's diversification of programming. CIEE's J-1 (now BridgeUSA) high school program started in 1994; CIEE's Teach Abroad program launched in 1997; in 2006, CIEE launched its first service-learning program in Cape Town; and in 2007, CIEE introduced Gap Year programs for U.S high school graduates.
Under Dr. Trooboff's leadership, CIEE acquired the Future Leaders Exchange (FLEX) and Congress Bundestag Youth Exchange (CBYX) programs; CIEE was approved to run the Kennedy Lugar Youth Exchange and Study program (YES); and CIEE was named program administrator for the Baltic American Freedom Foundation (BAFF).
Dr. Trooboff also oversaw an expansion of study center operations, including the establishment of a scientific research station in Bonaire in 2006 and the opening of a China Wholly Foreign-Owned Enterprise in 2010. In addition, he headed expansion projects to build out support operations and services, relocating the organization from offices in New York City to new headquarters in Portland, Maine. On his retirement, the CIEE building at 300 Fore Street in Portland was named in his honor.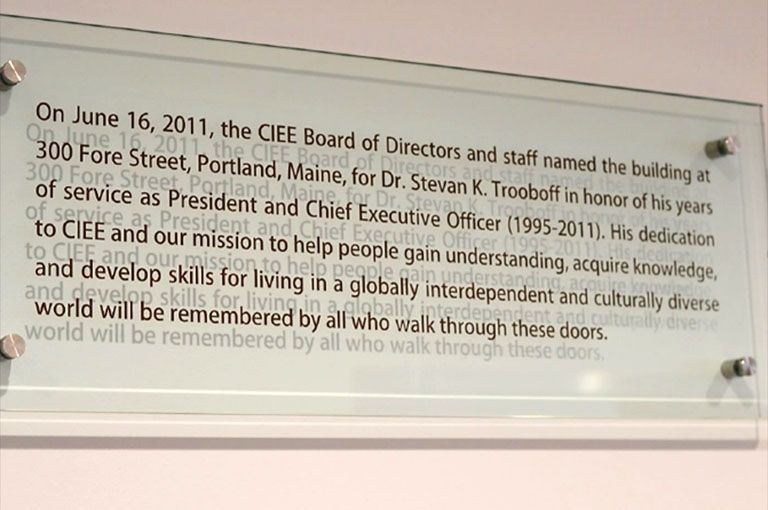 "Over the 17 years I was at CIEE, we sent thousands of U.S. college students to study abroad, and brought hundreds of thousands to the U.S. on various J-visa programs. Overall, those outbound often reported their time abroad as a highlight of their collegiate education and in many cases life and career changing. The on the ground teams in the many countries we operated did an amazing job of providing quality education and meaningful cultural experiences. Those J-Visa students inbound to the U.S. overwhelmingly said their time here gave them a much more positive view of the country than prior to arrival.  As these programs were designed specifically for that purpose, they were by this measure, and many others, a success.
I loved the work we did, immensely enjoyed the people I worked with and was able to see much of the world multiple times. We were as an organization able to have a positive impact on thousands of lives. International Education and Exchange are a win-win for everyone involved. In some small way, I hope I was able to contribute to making the world a better place." –Stevan Troobhoff
Bringing the World Together Since 1947
CIEE is presenting 75 CIEE Bridge Builder Awards to those individuals and institutions – from host families to study abroad advisors, from politicians to employers – whose efforts and influence over the last 75 years have strengthened international education and exchange.