CIEE's Expanded Study Abroad Portfolio
Over 10 Enhanced CIEE Programs – We updated programs to include a greater selection of courses, new host institution partnerships, and/or expanded eligibility!
Over 30 New CIEE Programs – We added new language immersion, discipline-based, and multidisciplinary programs in many of our Western Europe locations!
Trailblazer Travel Grants
New Host Institutions, New CIEE Programs, New Open Campus Locations, New Internship Opportunities
You'll likely need to speak with your CIEE representative to absorb all the details, but highlights of our expanded best-in-class European portfolio include:
New host institution partnerships 

University of the Arts London (UAL)
Queen Mary University of London
Università Cattolica del Sacro Cuore Milan 
LUISS Rome 
ISC Paris Business School
University of Strathclyde Glasgow
Edinburgh Napier University
Tallinn University of Technology (TalTech)
and more!
CIEE "Semester in" Programs in Alicante, Barcelona, Madrid, Palma de Mallorca, Seville, Florence, Milan, Rome, Paris, London, Edinburgh, Glasgow, and Tallinn  increase access to study abroad with minimal prerequisites and no language requirements. Students can access thousands of courses from host institution partners and CIEE faculty. 
New and Updated Discipline-based Programs
CIEE Open Campus Block Programs will be offered in 17 cities starting in Fall '24 when our Open Campus Block Program launches in Milan. Students have unprecedented options to:

study in one location for 6, 12 or 18 weeks, embracing language and culture for an extended period in one country, or
combine 6-week academic blocks in different international cities to expand their global education and intercultural competencies through custom, comparative learning in different countries and different cultures in just one semester, and 
Open Campus Block Programs are ideal for comparative global learning and both convenient and affordable for students from quarter schools.
CIEE Global Internships provide your students with the largest network of European employers. We've added internship options in Milan and Edinburgh to existing options in Barcelona, Berlin, Dublin, Lisbon, London, Madrid, Paris, Prague, Rome, Seville, and Toulouse to provide valuable work-based opportunities in a multitude of industries.
For more than 75 years, CIEE has been the leader in providing access to international opportunities by listening to our partners and creating solutions that break down barriers to study abroad for every student. We're pleased to continue that tradition.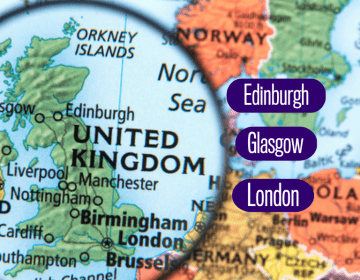 CIEE is pleased to announce the expansion of our portfolio in Great Britain to feature 20+ study abroad and internship programs in three dynamic English and Scottish cities. Starting in... keep reading
Because many students participating in the Open Campus Program in London, are concerned about the loss of credit if they leave the UK before the end of Block 2, CIEE... keep reading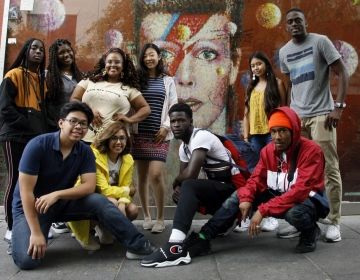 By Keshia Abraham When I reflect on the Frederick Douglass Global Fellows program and the impact on young, exceptional students from across our country, I think of the words of... keep reading