Overview
Semester Experience
In calendar year 2020, U.S. schools saw a 72 percent decrease in new international student enrollment when compared to calendar year 2019. (ICE SEVP Report) 
Retain your Chinese international students who cannot get to campus by taking advantage of CIEE's in-person college semester experience. Your students learn from accomplished faculty in an American-style classroom with English language courses. Our flexible academic workload allows for up to five courses with the option to add online courses from your institution. Students take our CIEE courses alongside Chinese students from other US institutions. 
Program Dates: September 6 - December 12, 2021 
Program Cost: $13,000 per student
Institutional Commitment Deadline: May 1 
If you have a Chinese cohort of fewer than fifty students, this is the off-the-shelf solution for your institution. 
Program Overview
Program Overview
This semester program is a high quality, off-the-shelf solution for institutions with smaller populations of Chinese students and a desire to supplement the online learning experience with in-person courses (or 100% onsite academics). CIEE's semester program is open to first year students and upper-level students. 
If you have an interest in maximizing enrollments for your international students and a preference for an American-style living and learning experience, we encourage you to reach out.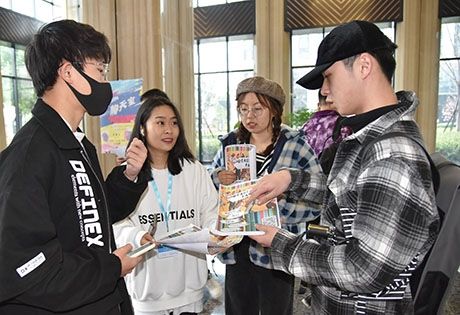 Academics
In-person CIEE Courses
Taught by CIEE Faculty
Integrate online home school courses (if desired) 
Tulane School of Record to facilitate transfer of credits
Activities
Co-curricular and extracurricular activities
Student life
Student Support and Advising
Tutoring
Workshops and Speakers
24/7 onsite and emergency support staff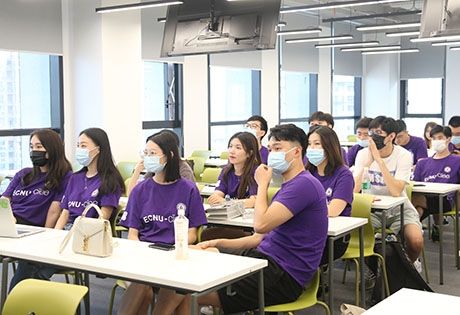 Courses
Up to five onsite English language courses such as:
Principles of Macroeconomics
Principles of International Business
Media, Gender, and Identity
Intercultural Communication & Leadership
Contemporary Controversies in International Relations
Calculus I
Environmental Ethics
Partners
2021 Academic Year Partner Programs
Global Locations
Customized programs implemented in Shanghai, Seoul, and Legon
Partner Schools
Including Tulane, Babson, Penn State, MCPHS and Syracuse
International Student Enrollments
With students spanning 8 countries
Contact Us
Get Started
Connect with our Custom Programs Team
The commitment deadline for fall 2021 is May 1 to ensure adequate time for program development and implementation. Space is limited at certain locations, so get started today!
Complete this form to hear from some of our fall 2020 students about their experience, and learn more about next steps. We look forward to collaborating with your institution!
Text & Images (Heading)