What Toronto Has Taught Me
One of the best things you can pick up from an internship is workplace experience. This can include learning how to satisfy and fulfill tasks or assignments that are significant to your career and educational goals while honing the skills and abilities that you already have. 
As I've said before, there are many times that you feel like the pack mule of the office as an intern. And lots of interns feel this way! Many think that your temporary position should primarily consist of making coffee, organizing files, taking out the trash and running errands for bosses throughout the day. Lots of places will jump at the opportunity to make an intern do the work no one else wants to do. But truly, it shouldn't feel that way! An entry-level position is the chance to test out every one of the skills that you've accumulated so far in your life, and see how they work in a real workplace in the professional world!
Inside different job opportunities, you will grasp a good idea of what your greatest qualities are, and a decent clue of what you have to improve on as well. Here are the three most important things I've learned this summer:
 
Independence is Important
Working independently has proved to be very important to my professional growth here in Toronto. Of course, my supervisors were excellent in training me on how to use our analytical systems, and are always there to support me when a task is too complex. But, I've done a lot of my own problem solving this summer! A good internship should teach you how to make your own, well-informed decisions.
You will probably make mistakes. That's ok! Being a successful and independent worker means taking the time to learn from these mistakes. Be sure to remind yourself that this criticism isn't personal and that it's for your own growth. Learning from these mistakes will ultimately improve the quality of your work too!
Work Hard, Always
At your internship, you should be working hard even if your task seems small or unimportant to you. Still stuck grabbing coffee? Maybe caffeine is the only thing keeping your coworkers productive, and you're their lifeline!  Working hard will help you build a good work ethic. You only have a short time to make a lasting impression! Aside from working hard though, a positive outlook is super important. If you take pride in what you're doing, those small tasks won't seem so insignificant. Plus, people will notice your efforts!
You are Important!
Even if you're stuck with the small tasks, remember that ALL of your work is appreciated. Interns are the glue that holds every office together. Just think of all the tasks you get done while everyone else is "too busy"!  I am extremely grateful to have been placed in a kind and caring workplace, where I feel genuinely valued and supported. 
Overall, interning is a great opportunity to learn, gain experience, and make friendships! Be sure to make it count!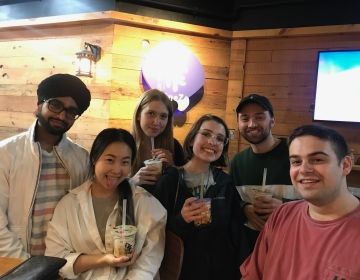 Food is an attribute that can make up the fabric of a city. New York has pizza and bagels, Detroit has coney dogs, Paris has macaroons and croissants, and London... keep reading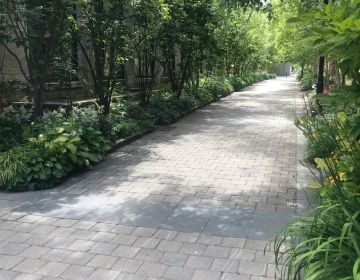 Hello again! Recently, I've been falling more and more in love with Toronto. It seems like the adventures never really end here! Since we are here for such a short... keep reading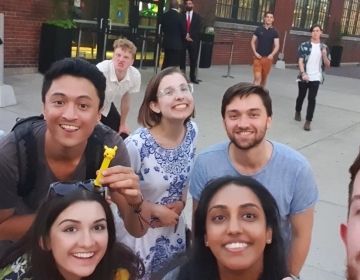 Since coming to Toronto, my daily routine has completely changed. As I have mentioned before, work-life balance is essential for surviving a summer internship. During this trip I have learned... keep reading