Program Highlights
Students connect with local adult, youth, and disabled rowers to learn about the influence of rowing in Czech culture.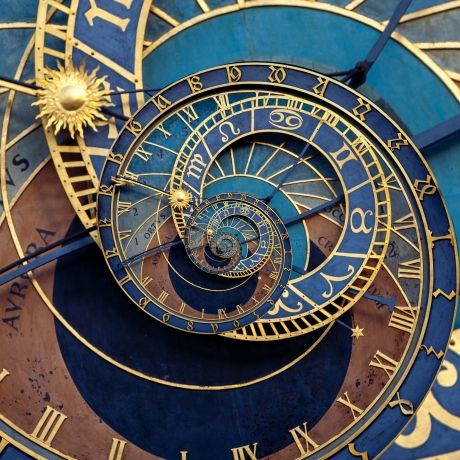 PASSIONATE ABOUT HEALTH
Exercise and sports are important to those that call Prague home. People running, walking, or playing sports is a common sight throughout the city. Students practice rowing with experts in the Vltava River every morning and show off their skills in the Primátorky (Mayor's Cup), an international rowing race founded in 1910. Sporting events are also available year-round, including soccer, ice hockey, rowing, and tennis, which students can enjoy from the stands.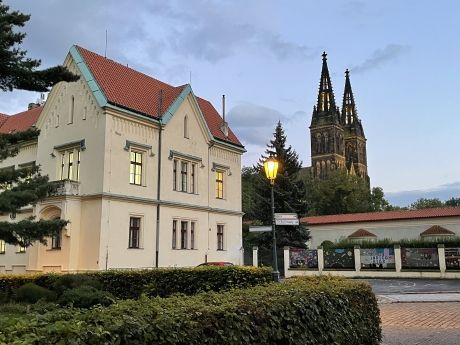 TRADITIONAL AND MODERN STYLES EVERYWHERE
Cobblestone streets, gothic churches, cathedrals, ancient bridges, and a hilltop castle greet students everywhere they go. Having shed its Communist past, Prague is still brimming with carefully preserved monuments from every period and style in its millennial history.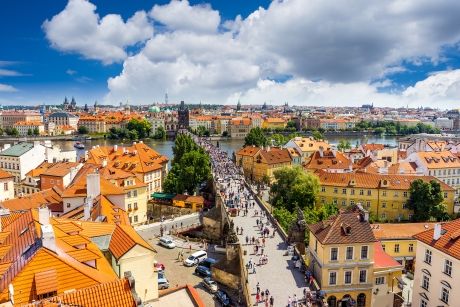 VIBRANT CULTURAL LIFE
Students immerse themselves in a variety of co-curricular excursions throughout the city, including festivals, markets, operas, concerts, museums, and cultural programs to get a taste of Czech traditions and customs.
This is an example program. All CIEE Faculty-Led & Custom Programs can be customized to meet your academic goals and financial requirements.
Our Staff
Eva Tomiskova and Alicja Nemoudry lead the Faculty-Led & Custom Programs team in Prague.

Eva Tomiskova is currently studying the Master of Business Administration Emphasis Human Resource Management program at National American University. She is also a graduate of the Technical University in Liberec, where Eva earned a M.A in social studies, English language, psychology, and pedagogy. In addition, Eva studied for 3 months at Central Connecticut State University during her one year stay in Connecticut. Eva also holds a guide of tourism certificate. Prior to CIEE, Eva gained extensive experience in human resources and educational field. Eva joined CIEE Prague in July 2011.

Alicja Nemoudry joined CIEE in 2014 and as part of the CIEE team, she provides front line services to students and faculty. Prior to joining CIEE, Alicja has spent several years living and working abroad. Alicja has an undergraduate degree in History of Art and postgraduate diploma in Art and Business from the University of Aberdeen. She has several years of experience in customer service sector, which she gained during her work in the Scottish art galleries and the auction house.