OVERVIEW
In the last couple of decades, Ireland has become an entrepreneurial hotspot, thanks in large part to the spirit and imagination of its entrepreneurs, including those you'll meet during this innovative program. With visits to the country's epicenters of growth and meetings with business visionaries, students will gain a firsthand look at what it takes to be an entrepreneur and how to spot opportunities with vision, resilience, and resourcefulness.
DESTINATION
Destination
As fiddle music flows through the charming cobblestone streets, the 13th century stone Record Tower of Dublin Castle recalls the need for defense against the Normans. At Trinity College, the page of a 1,200-year-old manuscript is turned to prevent light damage. Across town, another new high-tech company joins the Digital Hub. The ancient city of Dublin is one of the most dynamic and fastest growing European capitals today, where remnants of the past intermingle with today's vibrant start-up environment.
LECTURES & SITE VISITS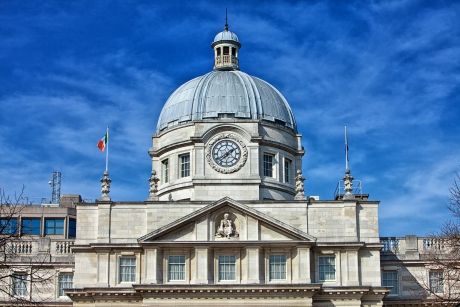 LECTURES
The Global Entrepreneurship program in Dublin includes two guest lectures on topics such as:
Brexit and its Potential Effect on the Global Economy
Entrepreneurship, Market Research, Target Market and Promotion
Branding and Marketing
Managing and Growing a New Business Venture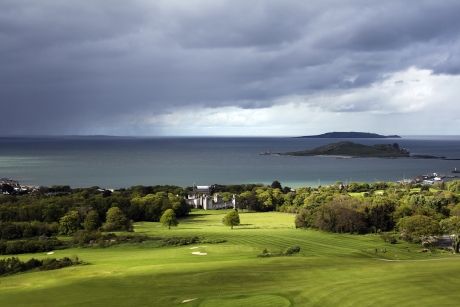 SITE VISITS
Every CIEE Faculty-Led & Custom program is a unique combination of high-quality academics and co-curricular activities and excursions that offer real-world experiences to enhance classroom learning. Here are just a few of the possibilities for co-curricular activities and excursions in Dublin:
Site visit to brand strategy and design company Zero G to discuss marketing strategy and engage in a brand creation workshop.
Tour of Science Gallery Dublin where creativity and discovery unite with science and art and encourage students to think outside the box.
Ballad Walking Tour with a self-employed balladeer to learn the history of the classic Irish ballad, and the secret to making money doing what you love.
Day trip to Howth, an Irish fishing village east of central Dublin to learn about the local economy and small business challenges.
Overnight excursion to Kilkenny to discover the history of Ireland's entrepreneurial spirit. Students will visit the Local Enterprise Office, which provides entrepreneurs the know-how needed to start and grow a small business.
WHAT'S INCLUDED
What's Included
Every program is tailored to suit the needs of your academic goals – so every program is unique. But all programs include on-site orientation, 24/7 emergency support, in-country transportation, accommodations, some meals, classroom space, cultural and theme-related site visits, guest lectures, comprehensive insurance coverage and logistical support from our on-site CIEE staff. We also supply customized advertising materials and other valuable tools to help you get the word out to students.
ACCOMMODATIONS INCLUDE:
Apartment accommodations for students in well-appointed twin rooms with common living area. Hotel in Kilkenny – double occupancy including breakfast. Apartment accommodations for faculty in well-appointed single room. Hotel in Kilkenny – single occupancy including breakfast.
MEALS:
Welcome dinner, farewell dinner, one group lunch included in day trip, two group lunches and one group dinner included in overnight trip.
PLEASE CONTACT US FOR PRICING.
These "ready-to-run" programs are based on a duration of 2 weeks with a minimum 15 students, but we can customize to meet your specific needs.
SAFETY
Safety
Our No. 1 priority is keeping you and your students safe. With more than 70 years of experience creating safe, reliable, study abroad programs around the world, we have an excellent safety record. Each of our sites is regularly assessed using international risk management standards to make certain our programs can be safely and successfully run. In addition, your program includes the peace of mind of iNext medical insurance, the support of the CIEE staff members who are experts in international safety and security, and 24/7 emergency support in-country.