OVERVIEW
Low business income taxes, an educated workforce, and a bounty of natural resources are just a few of the many reasons Chile has become Latin America's hub for innovation and entrepreneurship. Bring your students to the industrial, financial, and geographic center of Chile to explore how this small South American country is attracting some of the best and brightest entrepreneurs in the world, and how the government is helping them build their businesses.
DESTINATION
Destination
The long and narrow country of Chile is nestled between the snow-capped Andes Mountains and the Pacific Ocean. The capital city of Santiago is 60 miles from the coast and home to over six million people. Visitors revel in its world-class cuisine, infectious energy, and exotic suburban parks. Santiago is also the industrial, financial, and geographic center of Chile and the regional headquarters for many national and multinational companies.
LECTURES & SITE VISITS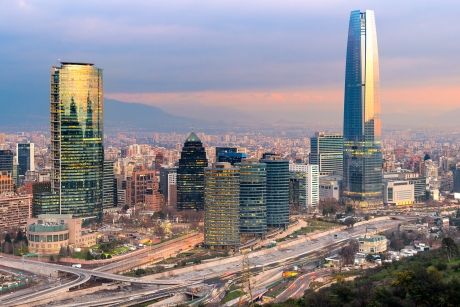 LECTURES
The Entrepreneurship and Innovation program in Santiago includes three guest lectures on topics such as:
Innovation Management
Entrepreneurship in Chile
Doing Business in Chile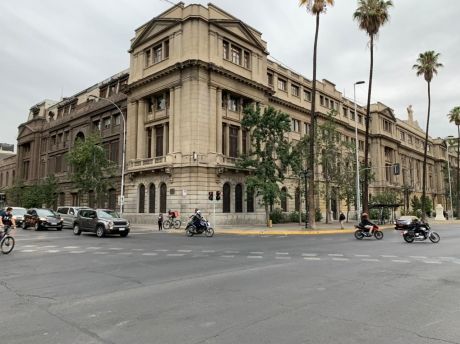 SITE VISITS
Every CIEE Faculty-Led & Custom program is a unique combination of high-quality academics and co-curricular activities and excursions that offer real-world experiences to enhance classroom learning. Here are just a few of the possibilities for co-curricular activities and excursions in Santiago:
Study tour of 2-3 innovative start-ups for insight on taking a business idea from concept to marketplace.
Face-to-face time with members of the Cultural Consulate Organization to understand how the government supports and promotes the work of Chilean artists.
Walking tour of Santiago including the Presidential Palace of La Modena, Plaza de Armas, Museo Chileno de Arte Precolombino, and Central Market.
Day-trip to Maipo Valley to compare the practices of a small, exclusive winery with those of a large, multi-label winery.
Tour of Valparaíso port, South America's major shipping hub, to learn about the process of importing and exporting product.
Overnight excursion to the Aconcague Valley for an insider's look at one of the biggest fruit packaging and distribution companies in Chile.
WHAT'S INCLUDED
What's Included
Every program is tailored to suit the needs of your academic goals – so every program is unique. But all programs include on-site orientation, 24/7 emergency support, in-country transportation, accommodations, some meals, classroom space, cultural and theme-related site visits, guest lectures, comprehensive insurance coverage and logistical support from our on-site CIEE staff. We also supply customized advertising materials and other valuable tools to help you get the word out to students.
ACCOMMODATIONS INCLUDE:
Shared student apartments with laundry and cleaning services, WiFi, safety box, linen, and pool. Student hotel for one (1) night in the Aconcagua Valley; double or triple occupancy with breakfast included.
Private faculty apartments with laundry and cleaning services, WiFi, safety box, linen, and pool. Faculty and staff hotel for one (1) night in the Aconcagua Valley; single occupancy with breakfast included.
MEALS:
Welcome and farewell dinner, two group lunches and one group dinner on overnight trip, and group lunch provided on day trips.
PLEASE CONTACT US FOR PRICING
These "ready-to-run" programs are based on a duration of 2 weeks and a minimum of 15 students but can be customized to meet your specific needs.
SAFETY
Safety
Our No. 1 priority is keeping you and your students safe. With more than 70 years of experience creating safe, reliable, study abroad programs around the world, we have an excellent safety record. Each of our sites is regularly assessed using international risk management standards to make certain our programs can be safely and successfully run. In addition, your program includes the peace of mind of iNext medical insurance, the support of the CIEE staff members who are experts in international safety and security, and 24/7 emergency support in-country.