OVERVIEW
To say London is a sporting behemoth is no exaggeration! The city is home to 26 professional teams including football (soccer), rugby, and cricket as well as the famed Wembley Stadium, Twickenham Stadium, Wimbledon, and the Olympic Park in Stratford, host of the 2012 Olympic games! Sports are big business and often exceedingly competitive, with clubs fighting for attention and revenue on a local and global scale. In this program, students will explore how sporting institutions grow and thrive in a crowded marketplace and come to understand the importance of location to the marketability and profitability of world-famous sporting brands.
DESTINATION
Destination
This program takes place at the CIEE Global Institute – London, located in the heart of the city overlooking Russell Square. London draws more study abroad students than any other city in the world – for good reason. The city is brimming with culture, fashion, architecture, history, food, and residents from more than 130 countries around the world. With easy access to public transportation, your group will take in a robust portion of this bustling metropolis as they examine the bottom line of sports in the United Kingdom.
LECTURES & SITE VISITS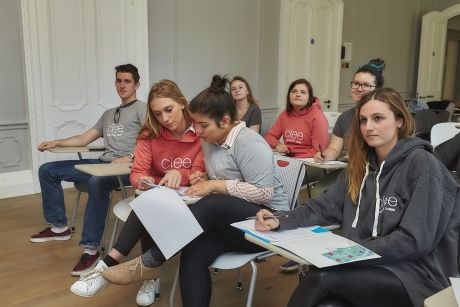 LECTURES
The Global Business of Sports in London includes two guest lectures on topics such as:
The Potential Impact of Brexit on British and European Sport
NFL UK – To Be or Not to Be?
The Roots of the 2008 Financial Crisis and its Impact on the Sports Industry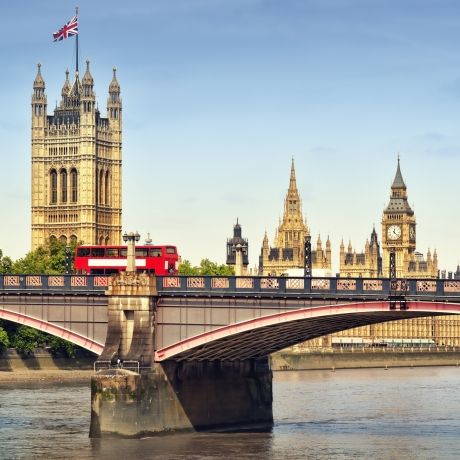 SITE VISITS
Every CIEE Faculty-Led & Custom program is a unique combination of high-quality academics and co-curricular activities and excursions that offer real-world experiences to enhance classroom learning. Here are just a few of the possibilities for co-curricular activities and excursions in London:
Guided tour of the Fulham Football Club and overview of its historical impact on underrepresented children in the local community.
Business talk and tour of Wimbledon Lawn Tennis Club to understand how the historic club thrives, despite being open just two weeks a year.
Olympic Park walking tour in Stratford to learn the behind-the-scenes-politicking that led to London hosting the 2012 Olympics.  
Day trip to Cambridge and Bletchley Park to visit the University of Cambridge, learn about the eminent academics, world-renowned scholars, and famous alumni.
Overnight excursion to Liverpool including a tour of Goodison Park, home to Everton football club since 1892, and Anfield stadium, home to Liverpool Football Club.
WHAT'S INCLUDED
What's Included
Every program is tailored to suit the needs of your academic goals – so every program is unique. But all programs include on-site orientation, 24/7 emergency support, in-country transportation, accommodations, some meals, classroom space, cultural and theme-related site visits, guest lectures, comprehensive insurance coverage and logistical support from our on-site CIEE staff. We also supply customized advertising materials and other valuable tools to help you get the word out to students.
ACCOMMODATIONS INCLUDE:
Apartment accommodations for students in twin or triple rooms. Hotel accommodations for faculty in single rooms. Liverpool hotel accommodations for students, twin or triple room with en suite bath and breakfast included. Single room with en suite bath and breakfast for faculty and staff.
MEALS:
Day trip includes one group lunch. Overnight trip includes breakfast, two group lunches and one group dinner. Welcome afternoon tea at the British Museum Great Court Restaurant. 
PLEASE CONTACT US FOR PRICING.
These "ready-to-run" programs are based on a duration of 2 weeks with a minimum 15 students, but we can customize to meet your specific needs.
SAFETY
Safety
Our No. 1 priority is keeping you and your students safe. With more than 70 years of experience creating safe, reliable, study abroad programs around the world, we have an excellent safety record. Each of our sites is regularly assessed using international risk management standards to make certain our programs can be safely and successfully run. In addition, your program includes the peace of mind of iNext medical insurance, the support of the CIEE staff members who are experts in international safety and security, and 24/7 emergency support in-country.