OVERVIEW
One hundred and sixty-five canals give Amsterdam its unique charm. The Dutch capital is full of life, day and night, with world-renowned museums, art galleries, music clubs and theaters. It is a truly international and multicultural city; with 180 different nationalities represented, Amsterdam boasts one of the most diverse populations in the world. The Netherlands is known for its progressive attitudes towards prostitution and same-sex marriage. However, there are several layers of privilege, including class, race, gender and sexual orientation in this complex society. Students will explore how these systems of power impact those who are most marginalized in society. Additionally, the program entails several site visits where students will learn about prostitution, feminism, the LGBT community, and multiculturalism in the Netherlands.
DESTINATION
Destination
Idyllic Amsterdam with its quaint canals and storybook windmills is also one of the world's most progressive cities, not to mention, one of its most technologically advanced. It offers all the amenities of a cosmopolitan city – renowned museums, art galleries, music clubs, and theaters – but with a small-town feel where most residents choose bicycles over cars for transportation.
LECTURES & SITE VISITS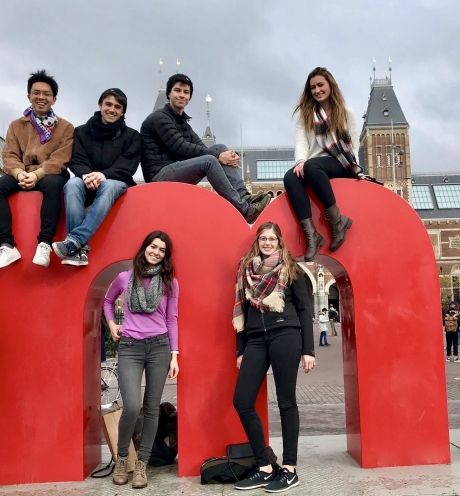 LECTURES
The Identity Politics program in Amsterdam includes two guest lectures on topics such as:
Political Development of LGBTQ Rights in the Netherlands
Transgender Activism in the Netherlands
Integration, Discrimination, and Emancipation
Gender Equality and Women's History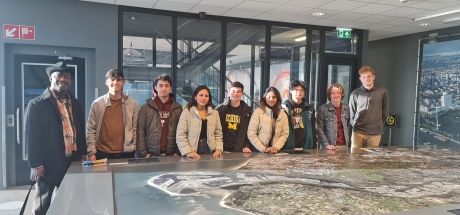 SITE VISITS
Every CIEE Faculty-Led & Custom program is a unique combination of high-quality academics and co-curricular activities and excursions that offer real-world experiences to enhance classroom learning. Here are just a few of the possibilities for co-curricular activities and excursions in Amsterdam:
Meeting and discussion with COC Amsterdam: The leading LGBTQ advocacy group in the Netherlands and one of the oldest gay rights organizations in the world.
Gay walking tour for a sense of the changing socio-spatial development of LGBTQ life.
Screening and discussion with the documentary makers of 'Trans*Tapes' - Six short portraits about transgender people in the Netherlands (with English subtitles).
Presentation of the city's LGBTQ policy agenda, with a focus on the emancipation and safety of its LGBTQ inhabitants.
Day trip to Rotterdam: Rotterdam is a major port city known for its ship history and modern architecture. Visit Dona Daria, a Rotterdam community center focused on emancipation within the neighborhood. Includes private bus transportation.
Overnight excursion to Utrecht: Situated south of Amsterdam, Utrecht is the fourth largest city in the Netherlands that boasts several structures dating back as far as the High Middle Ages and houses the largest university in the Netherlands, Utrecht University. Round-trip train tickets and overnight accommodations at Okay hostel included.
WHAT'S INCLUDED
What's Included
Every program is tailored to suit the needs of your academic goals – so every program is unique. But all programs include on-site orientation, 24/7 emergency support, in-country transportation, accommodations, some meals, classroom space, cultural and theme-related site visits, guest lectures, comprehensive insurance coverage and logistical support from our on-site CIEE staff. We also supply customized advertising materials and other valuable tools to help you get the word out to students.
ACCOMMODATIONS INCLUDE:
Triple occupancy hostels for students with breakfast and linens included. Single occupancy hostels for faculty with breakfast and linens included.
MEALS:
Daily breakfast, welcome dinner, farewell dinner, one group lunch included in day trip, two group lunches and one group dinner included in overnight trip.
PLEASE CONTACT US FOR PRICING.
These "ready-to-run" programs are based on a duration of 2 weeks with a minimum 15 students, but we can customize to meet your specific needs.
SAFETY
Safety
Our No. 1 priority is keeping you and your students safe. With more than 70 years of experience creating safe, reliable, study abroad programs around the world, we have an excellent safety record. Each of our sites is regularly assessed using international risk management standards to make certain our programs can be safely and successfully run. In addition, your program includes the peace of mind of iNext medical insurance, the support of the CIEE staff members who are experts in international safety and security, and 24/7 emergency support in-country.