CIEE wants all our students to feel welcomed, supported, and empowered to succeed while studying abroad. On this page, local CIEE staff have provided details about conditions and cultural attitudes that students with specific identities might encounter at their location.
 
The information below is just a broad overview so if you have specific questions or concerns not covered here, please email inclusion@ciee.org. We would be glad to have local staff share their perspectives, talk with you about accommodations, connect you with resources, and/or put you in touch with a program alum who could speak about their experiences navigating a program in this location.
 
No matter where you choose to study abroad with CIEE, our staff—all of whom receive regular and comprehensive training in diversity, equity, and inclusion—will be on hand throughout your program to provide advice, resources, and support regarding these issues.
Body Size/Image
Weight and body image are popular topics among the Taiwanese. While a slimmer body type is seen as the beauty standard, Taiwanese will seldom judge others' body sizes and instead criticize their own. You may hear young women criticizing their own weight in everyday conversation, even if they look slim. Elderly people may comment on the body size of others in a direct or seemingly impolite way because they believe it is either a truth or a compliment – both are not meant to be discriminatory in nature. Please do not take comments such as "you've gained weight" and other related sayings to heart, as they can mean simple greetings like "it's good to see you again!"
Disability
In Taiwanese society, disabilities are generally taken care of and respected. Taipei's public transportation system is equipped to accomodate people with disabilities and most traffic lights have audible signals for people who are visually impaired.
Socioeconomic Status
Taipei has a variety of options when it comes to places to eat that can accommodate a tight budget. Taipei is generally considered to be less expensive than the U.S. From fast food to local restaurants to food stands, Taipei hosts a wide variety of options for everyone's taste. There is no shortage of international cuisine options (from Asian to Western) that can be a little more expensive than local cuisine depending on the restaurant, but in general food is not considered to be particularly expensive in Taiwan in comparison to other big cities.
Heritage Seekers
You might think you are home when you get back to Taiwan, where your parents or grandparents are from. You may meet Taiwanese people welcoming you as a Taiwanese or you may meet people that think you are not Taiwanese enough. You may feel irritated or even insulted that locals will hold your Mandarin and culture knowledge to much higher standards than other foreigners who can't say more than, "Hi, my name is …" in Chinese.
However, coming back to Taiwan is the best opportunity for you to explore how you choose to define yourself. You can be both a US passport holder and a heritage seeker learning to appreciate the culture, get involved in the community, and bridge cultural gaps. As a heritage seeker, you will find more opportunities for how to put your life and family history into a local perspective.
Racial and Ethnic Identity
According to government figures, 95% to 97% percent of Taiwan's population is comprised of the Han Chinese ethnicity, which includes Hoklo, Hakka, and other ethnic groups originating from mainland China and over 2% consists to indigenous Taiwanese. As the vast majority of the population is ethnicaly Asian and from Chinese origin, there's no discrimination towards fellow Asians and COVID is not seen an issue or reason for discrimination as it's already a part of everyday life.
Religion
The main religions practices in Taiwan are Buddhism and Taoism, with a smaller population practicing Christianity. Before your departure, please search online for information about the community of your religion in Taiwan. It isn't hard to find people that share the same faith as you and attend services regularly. However, not all religious gatherings and activities are sanctioned or allowed by the local government, so please always ask CIEE site staff before you join in the activities held by your religious community.
Sexual Orientation
While Chinese public opinion on the LGBTQ+ community is becoming increasingly open, and members of the LGBTQ+ may not face constant discrimination, Taiwan does not have official laws or regulations that protect LGBTQ+ rights. The younger generation is more open about LGBTQ+, but the older generation of Taiwanese can be more hesitant to accept it as an identity or right. While students belonging to the LGBTQ+ community might face some challenges navigating societal conventions in Taiwan deriving from the local culture, many still enjoy their experiences and have successful semesters abroad. CIEE's Taipei staff are always happy to support LGBTQ+ students. If you have any questions or concerns about your identity, community gatherings, or cultural norms, please reach out to onsite staff for assistance.
Gender and Gender Identity
To most Chinese, women and men share relatively equal social rights. Women can get jobs and choose their husbands; men can work outside of traditional hard labor or business roles. There is little restriction on gender norms as it applies to women, so you may find some women dressed in a more "boyish" fashion and not face many issues. However, that freedom of expression is more restricted for men, so you will not find many men openly dressing in what could be considered a more "feminine" fashion. Women should be advised that outfits revealing cleavage, shoulders, midriff, or legs may be considered sexual, especially when going out at night. Just as it is all over the world, women in Taiwan may risk unwanted advances when dressed in revealing clothing. Please be mindful of this for both your comfort and safety while studying abroad.
Live from Taipei
CIEE study abroad programs in the Dominican Republic give you access and insight into this island nation of 10 million, which is the birthplace of the meringue and home to one of the greatest baseball communities on Earth. Learn more about programs in Taipei.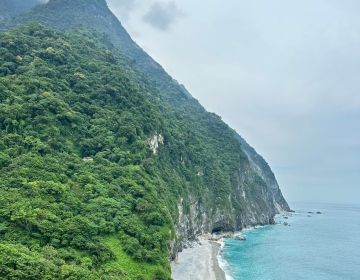 Afternoon take bus to Qingshui Cliff is located in the 22.7-kilometer section between Heping and Qingshui in Xiulin Township, Hualien County. It is mainly composed of marble, gneiss and green... keep reading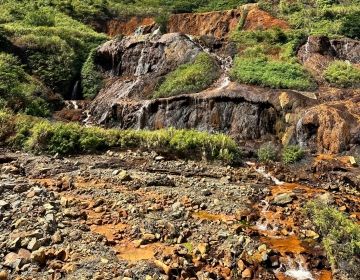 The first step Shuinandong parking lot at the intersection is the first stop for many people when they come to Jiufen. You can climb up to the viewing platform and... keep reading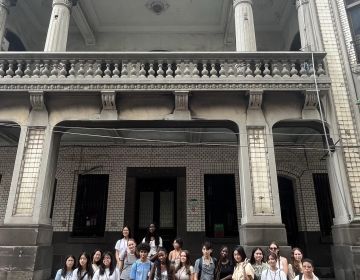 Today we visited the historic neighborhood of Da Dao Cheng. Established during the Japanese occupation of Taiwan, Da Dao Cheng originated as a trading post. The area's location immediately next... keep reading