CIEE wants all our students to feel welcomed, supported, and empowered to succeed while studying abroad. On this page, local CIEE staff have provided details about conditions and cultural attitudes that students with specific identities might encounter at their location.
 
The information below is just a broad overview so if you have specific questions or concerns not covered here, please email inclusion@ciee.org. We would be glad to have local staff share their perspectives, talk with you about accommodations, connect you with resources, and/or put you in touch with a program alum who could speak about their experiences navigating a program in this location.
 
No matter where you choose to study abroad with CIEE, our staff—all of whom receive regular and comprehensive training in diversity, equity, and inclusion—will be on hand throughout your program to provide advice, resources, and support regarding these issues.
BODY SIZE/IMAGE
Italians typically dress more formally than in the U.S., so you may be noticed for the way you dress if wearing things like pajamas or running shorts around the city. However, Romans are used to seeing people from many different backgrounds as there are many tourists and people from all around the world in Rome.
DISABILITY
Italy is particularly attentive to the protection of individuals with disabilities. Inclusion and accessibility are promoted at the social, cultural, and occupational levels. In recent decades, several interventions have been made to eliminate architectural barriers: however, it should be considered that the city center of Rome is subject to archaeological and cultural protection, and some areas may be difficult to access, or inaccessible. The surface lines of local public transport offer wheelchair accessible vehicles, as does the metro, with elevators in some stops of the A, B and C lines.
Italy has a strong tradition of mental health care. Neuroatypical students and students with learning disabilities can expect a situation pretty similar to the one in the United States. Our partner universities will accommodate students with physical and neuroatypical disabilities if provided with documentation that explains at full length the students' conditions and their accommodation needs (extra time for exams, documents in Braille, audio materials, ...)  if informed 4 to 6 months in advance.
Students are encouraged to provide as much information as they can related to their specific disabilities (or related needs) prior to arrival so CIEE staff can assess potential challenges and arrange for appropriate accommodations.
HERITAGE SEEKERS
There are strong ties between Italy and the United States. Many students come to Italy hoping to connect to their Italian heritage, either by visiting remaining family members or by visiting the towns/cities where their relatives came from. Many Italians also have relatives living in the United States and are sometimes happy to share these experiences with students. Other times, it can be difficult managing expectations and finding resources (birth records, for instance, are often kept only in paper form and are difficult to locate). Local staff is available to help manage expectations and give advice if needed.
RACIAL AND ETHNIC IDENTITY
In Rome, most people of color have immigrated to Rome from other countries, although the number of native-born Romans of a different race or ethnicity is increasing. As in the United States, immigration is currently a highly contested matter in Italy. This topic can occasionally cause heated conversation among Italians. However, Rome is an increasingly multi-ethnic and tolerant city that attracts people from many different countries and cultures. U.S. citizens are typically viewed favorably, and CIEE students of various races and ethnic identities have not had problems in the past.
RELIGION
As the Vatican City is located within the city of Rome, the Catholic Church has had a major influence on the history of Italy and Rome, and its influence can be seen throughout the city and country. However, Italians are accepting of other cultures and religions, and religion cannot be the basis for discrimination.
SEXUAL ORIENTATION
LGBTQ rights in Italy have evolved over the course of the last years, although the community may still face some challenges. Despite this, public opinion regarding LGBTQ communities in Italy is generally regarded as increasingly and culturally liberal, with same-sex unions being legally recognized since June 2016. During the last decades, there have been several attempts by various governments to protect LGBTQIA+ people in law, but many of them have either been suppressed or undermined. Today there is still a debate on the long-awaited law that would punish discrimination and hate crimes towards LGBTQIA+ people.
From a social and cultural point of view, things seem to be getting better. While it is true that there is still homophobia, due to the patriarchal roots of Italian culture, the country has also made progress. While the LGBTQIA+ community can still be subject to hostile remarks or incidents, especially from the older generations, these are on the decline. During orientation and throughout your program, CIEE staff are on hand to provide advice and support regarding these issues.
SOCIOECONOMIC STATUS
Rome is a great city to visit on a budget because many of the most famous sites, works of art, and architecture can be seen just by walking around the city. When on-site, CIEE staff can give you recommendations about how to save money, including sites to visit and activities to do for free.
Live from Rome
With a history of over 2,500 years and a population of 4.3 million, Rome is one of the most vibrant cities in the world. The city is home to hundreds of churches, monuments, museums, as well as some of the most visited places in the world - Saint Peter's Basilica, the Vatican Museums, the Colosseum, the Spanish Steps, and the Pantheon - all of which you'll have a chance to see for yourself. Learn more about programs in Rome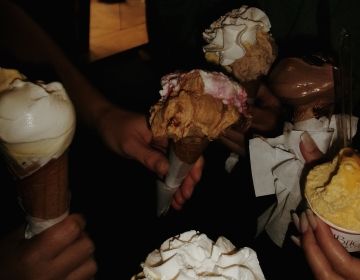 By: Ari Au Living in the Prati neighborhood was essential for discovering my favorite breakfast and gelato place. On our first morning, my roommates and I found a café near... keep reading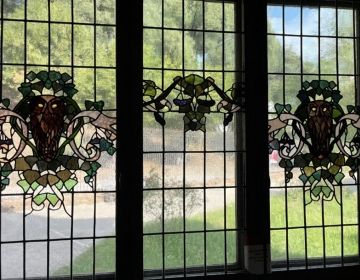 By: Isabella del Rosario We all know Rome has lots of "must see" attractions like the Trevi Fountain, Colosseum, and endless art museums but I am here to highlight four... keep reading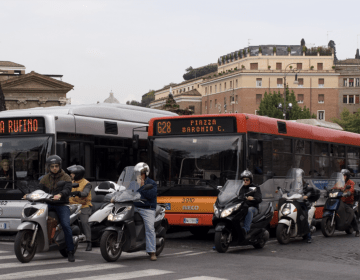 By: Carolyn Schwartz Studying abroad in Rome can be a life-changing experience, but it's essential to plan your budget wisely to make the most of your time there. Here are... keep reading