A couple of weekends ago we went to Lisbon (or Lisboa in Spanish) with CIEE for a weekend excursion.  It was a three day trip, and a great way to spend the weekend.  
We did some of the touristy things, like going up an elevator tower (I'm not really sure what it was called) to see the city.  We timed the trip up perfectly, because the sun was just setting as we got to the top.  Lisbon actually looks a lot like Spain, especially when all you can see from above is the red tiled roofs.  Because we had the chance, there were quite a few group photo shoots!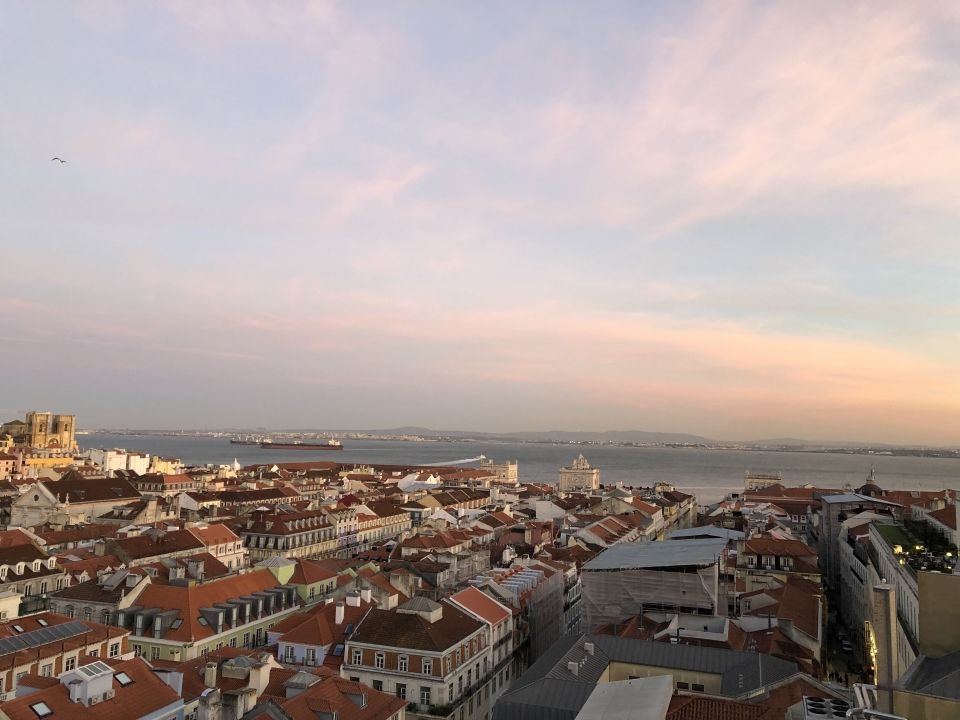 Besides just seeing the city view, we also went to a church, the Castle of São Jorge, and to the top of the arch in one of the plazas.  It was a nice combination of activities that let us see some of the history and also just have fun exploring in a group.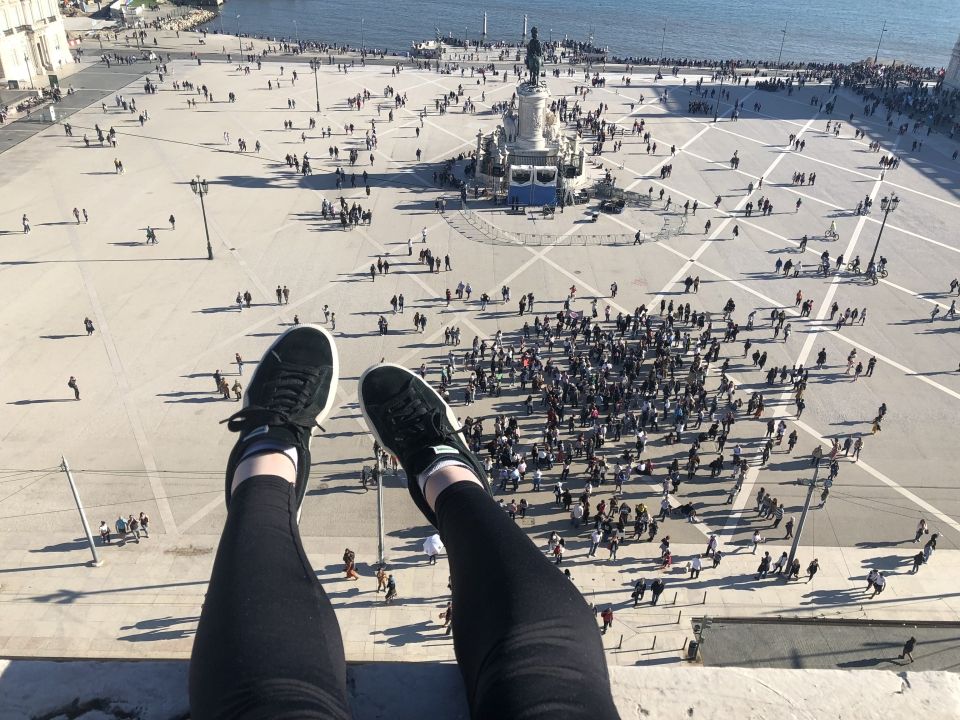 Now, even though I sat on the edge and stuck my feet off, I wouldn't necessarily suggest doing that.  First of all, its a bit terrifying, and secondly, our group ended up getting in trouble with one of the security guards.  Apparently the people in the square were worried about the fact that we were sitting on the edge so they called the building security.  If anything, just sit long enough to get a picture and then move away from the edge. 
We didn't spend all of our time doing activities with CIEE, so we got to explore the marketplace during the day Saturday.  I'm sure there is more than one market you can go to, but we happened to be near a large one in the middle of a square.  They had stalls full of jewelry, bags, drinks, food, and pretty much anything else you can imagine, so it was very fun to have an afternoon free to go see it!
The last couple things we did in Lisbon were going to a story museum to hear about some of the history of the earthquake and how that effected the city, and then we stopped at the beach area before going back to Seville.  While there isn't really a "beach" in Lisbon, there are still some spots where you can walk down by the ocean.  We didn't spend a lot of time there, and it certainly wasn't warm enough to get in the water, but it was really pretty and a nice way to end the trip.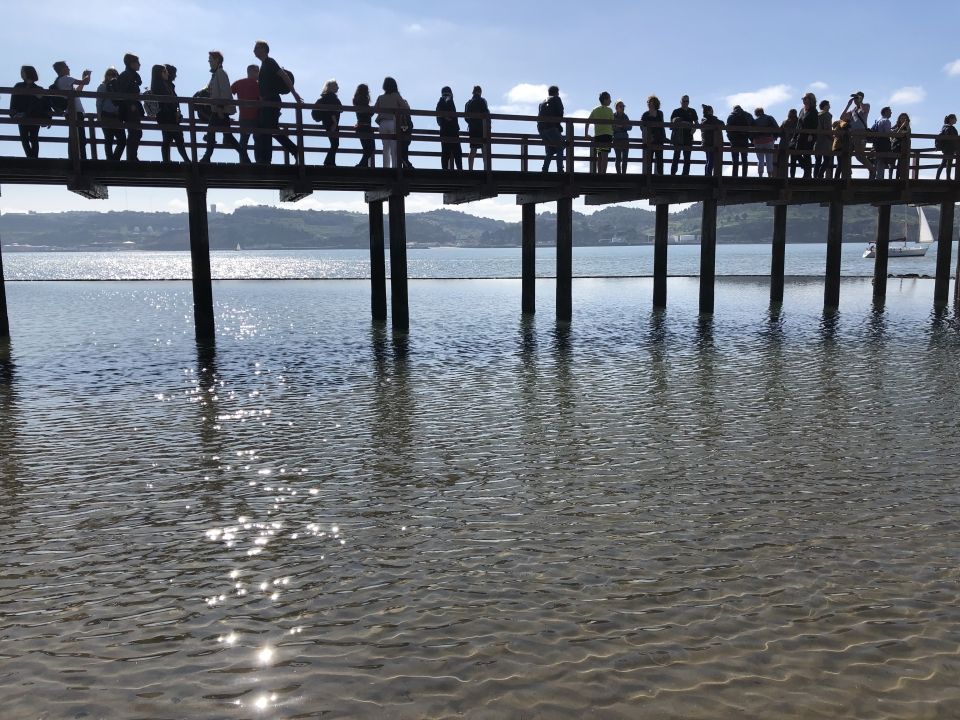 Whenever I come back to Europe, Lisbon will definitely be on my list of places to visit!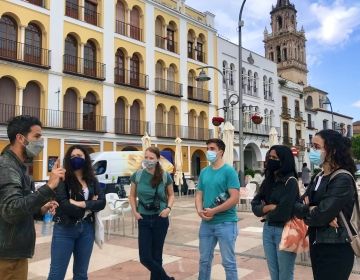 Our GAP and HSA students got to visit these wonderful towns before they departed back to the States. Ecija is known as the City of Towers. Located in the centre... keep reading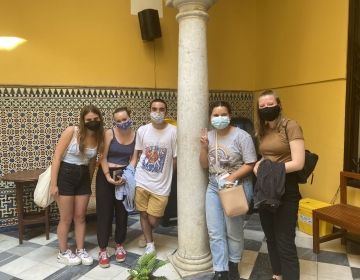 Our GAP program ended last week and althought we are sad to see our participants go, we are extremelly happy to have been able to offer a program that offers... keep reading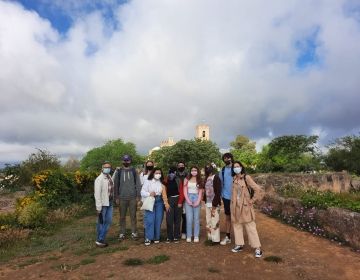 Our GAP students got the opportunity to explore two of the most important towns in the province of Seville: Alcalá de Guadaira and Utrera. Alcalá's castle is the result of... keep reading