Health and safety are our number-one priority — for every participant and staff, on every one of our CIEE Gap Year Abroad programs. Dedicated program staff, 24/7 CIEE and in-country emergency support, and comprehensive travel protection give participants — and parents — peace of mind during the study abroad experience. Specifically, CIEE takes the following steps to best ensure students remain safe and healthy while on program:
Student enrollment in iNext Travel Protection's platinum policy
Encourages participants to enroll in the US State Department Smart Traveler Enrollment Program (STEP)
Conducts regular safety reviews and audits for CIEE sites worldwide by the CIEE Health, Safety & Security team
Facilitates a pre-departure orientation and correlating pre-departure course online that includes important health and safety information
Provides emergency support 24/7 by CIEE Staff from our Portland, Maine office
Participants do their part in positioning CIEE to successfully support them through fully and transparently completing their entire CIEE application including all relevant pieces tied to health
Has a robust active emergency and communication plan that includes evacuation assistance and security intelligence services, providing CIEE with frequent updates
Part of the Overseas Security Advisory Council, a division of the Bureau of Diplomatic Security in the U.S. Department of State

To learn more about CIEE Health, Safety & Security's team and sign up for safety alerts, check out ciee.org/safety.
CIEE's proactive program modifications for the current and upcoming academic year are designed to mitigate the risks of contracting (or passing) Covid-19 while providing cultural immersion as you discover once-in-a-lifetime learning opportunities. To learn more, check out our student program guidelines.
The Right Setup, for the Perfect Experience
You'll call your gap destination home for the next three or eight months of your life, so we take great care to offer you the safest and most comfortable setting possible.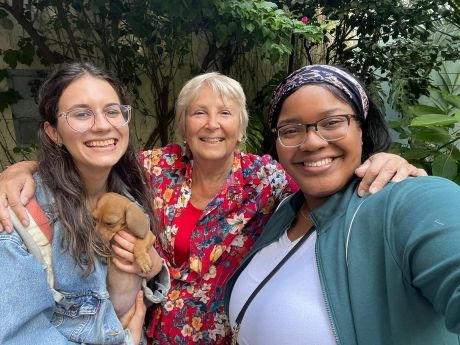 Homestay Placement
Our homestays are as diverse as our participants, and CIEE carefully screens every one of them. The health, safety, and security of CIEE participants come first, and CIEE has a robust vetting process to ensure that students are placed in appropriate settings.
First, CIEE local staff members interview individuals and families interested in welcoming foreign participants into their homes. They then match participants with homestays, based on personality and lifestyle. Before traveling abroad, participants are able to phone or email them, if they choose. (It often helps to break the ice!) Throughout the school year, CIEE local staff remains in contact with both participants and homestays for support and questions.
The homestay is paramount to a healthy study abroad experience, and we want to ensure that all participants are placed in environments that allow them a unique insight into local culture. We ensure that participants are placed in an immersive environment for language acquisition as well.
Through your homestay, you'll build a home away from home and develop relationships that endure long after you've finished your Gap Year Abroad program.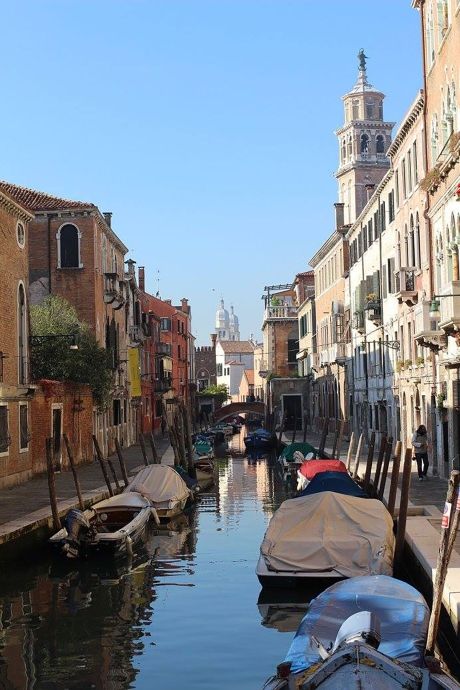 24/7 Support
While in-country, participants receive support through our CIEE Support Team, CIEE local staff, and host families. CIEE local staff members are the people responsible for finding, screening, and matching students with their host families. They support participants throughout the enrollment process, monitor their well-being during the program, and write periodic reports to CIEE about their progress.
CIEE local staff members are a source of comfort, building bonds with participants while they prepare for their journey, then greeting them on arrival and acting as helpful guides. As a go-to resource, they might be called on to help with cultural adjustment at the host home or in the new environment, or to offer advice on finding volunteer activities — anything having to do with the program and the participant's daily life.
Additionally, our Support department at our headquarters in Portland, Maine, is on call 24/7 to provide emergency support and resolve any issues that may arise.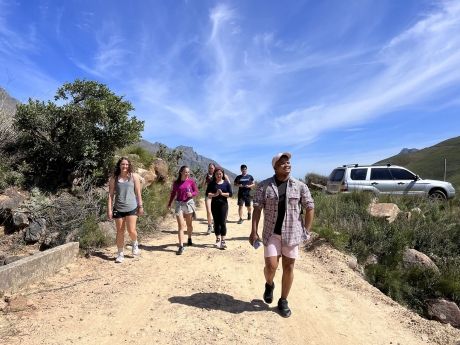 Setting You up for Success
All CIEE Gap Year Abroad participants take part in an online orientation prior to their departure. In addition to providing logistical information, the orientation helps participants set realistic expectations and goals. It also affords you and your parents the opportunity to ask questions of CIEE Study Center staff.
An in-country orientation will take place at a CIEE Study Center upon arrival. The goal of this orientation is to help introduce participants to their new city, country, host family, and fellow gap year abroad participants. The academic program will be reviewed, health and safety tips will be covered, and faculty and staff will offer advice on adjusting to a new language and culture. All participants will be met at the airport upon arrival by CIEE Study Center staff, who will also assist in the final transfer to the host family.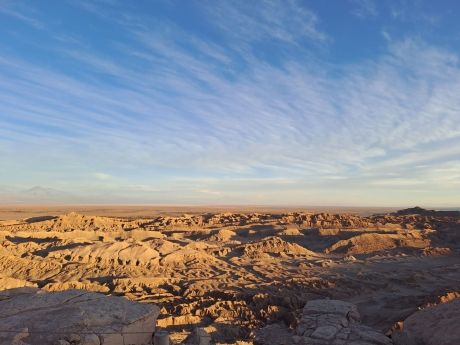 Insurance for Study Abroad
CIEE enrolls all Gap Year Abroad participants in iNext's Platinum Plan with coverage for security evacuation at no additional cost. This specific plan is one of the most comprehensive and inclusive plans offered by study abroad providers worldwide.
Participants who are U.S. residents are covered by iNext international travel insurance, in addition to any coverage provided by their own primary insurance providers. The iNext policy covers accidents or illnesses while abroad. If participants require medical attention, they'll have to pay up front and then contact the iNext department at CIEE for instructions on how to submit a claim.
CIEE also purchases participants a supplemental policy that covers evacuation from the host country, in case it is required as a result of political unrest or natural disaster. All costs associated with purchasing iNext insurance are included as part of the program price. Students do have the option of choosing from an array of other policies and products offered by iNext at cost. For more information, please visit www.inext.com.