IIE Summit Participant: Breanna Moore
CIEE Study Abroad in Legon, Ghana, Spring 2014. Michael Stohl Research Scholarship. University of Pennsylvania graduate.
The immersive experience of living and studying in Ghana exposed Breanna to the vibrant artisan communities, stunning Ankara fabrics, and traditional Kente cloth that inspired her to create her own clothing line – LaBré. LaBré is a fashion-forward West African-inspired clothing company that employs Ghanaian designers, seamstresses, and tailors, who are primarily women, to create African-inspired, modern products for exposure to the international market. Her entrepreneurial pursuits aim to increase economic growth in the country through job creation – supporting those who are often disenfranchised. Based in Philadelphia, Breanna continues to grow the fashion line and build on the large, preexisting network of African-focused organizations in the city. Breanna's semester in Ghana represents the powerful intercultural connections and economic development opportunities that are found through exchanging our world. Learn more about Breanna: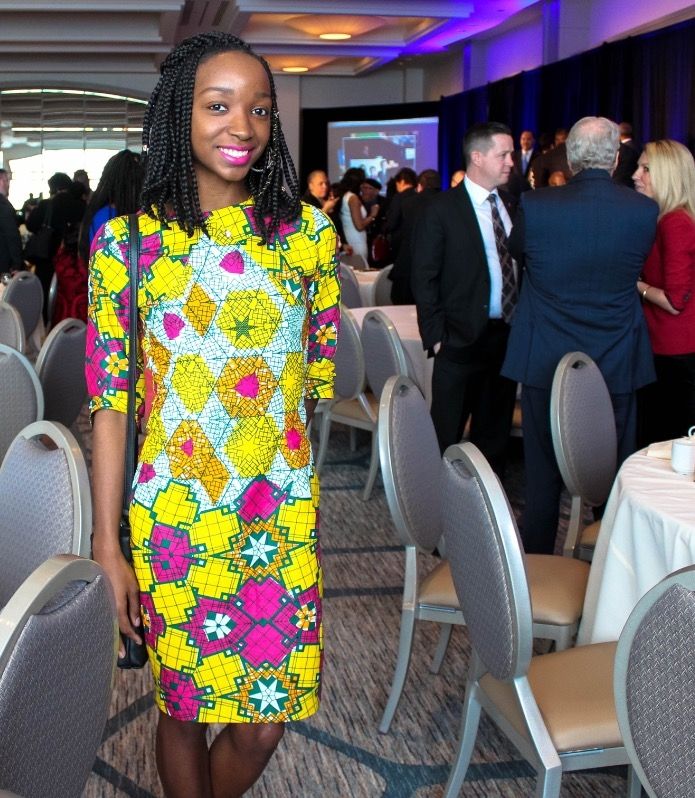 What made you interested in studying in Ghana with CIEE?
The summer prior to studying abroad in Ghana with CIEE, I studied abroad for one month at Kwame Nkrumah University of Science and Technology through the International Development Summer Institute where I taught mathematics to elementary and middle school students in Adanwomase, Ghana. That experience motivated me to come back to Ghana and explore the country through a semester-long program with CIEE.
Where else in the world have you traveled?
I have traveled to South Africa, Togo, Barbados, and Grand Cayman Island.
What does being a global citizen mean to you?
Being a global citizen means not being confined by political, man-made borders. It means accepting people from other cultures as your human family, knowing that "foreign" is only one translation away from realizing we all share a common experience, culture, and bond.
The Summit revolves largely around making study abroad accessible to everyone. What are your thoughts on this?
I agree wholeheartedly that it's vital for youth to have the opportunity to travel, learn, and expand their mind. Traveling teaches you not only about other people and their cultures but also about yourself. It's necessary that steps are made to prohibit financial or other disadvantages from hindering youth from getting the life-changing experience of global citizenry through travel.
How do you think study abroad prepares young people to become global leaders?
Once you realize, through travel, that the world is bigger than your street, your neighborhood, your city, your state, your country, you'll able to care more about how global systems affect people everywhere. You will be able to lead being driven by the motivation to have a positive impact on all communities and not only try to find solutions to issues that affect you and your community directly because you'll realize that we are all connected and until everyone in the world is from free oppression then there is no progress.
How has your study abroad experience shaped who you are as a person and leader?
Studying abroad in Ghana caused me to pick up better values and treat people better. I loved certain parts of the culture and adopted it into my own. I began to share more with people. I asked people how they were and how their family were with genuine care. I talked to people more directly. I became more relaxed, appreciative, and less stressed. I listened more and grew from being in and observing the culture.
How did study abroad equip you to be a part of the global workforce?
Studying abroad allowed me to make connections with people who I desired to do business with. I learned more about the market and fashion industry that I now participate in. I learned the importance of international travel and international business. Studying abroad equipped me to become an entrepreneur.
What thoughts are you excited to contribute to the IIE Summit?
I'm excited to contribute to the IIE Summit how studying abroad can, and will, impact you past the tone experience – how you can take what you learn and use it to propel you towards your interests and passions.