Safety Update
Find information on CIEE's latest COVID-19 (Coronavirus) updates ›
The CIEE Difference
Year in and year out, we're amazed by the transformations that take place when students embark on the journey of a lifetime.
Whatever your son/daughter's goals and ambitions, we'll provide the framework, training, and options to make the most of every minute of his/her summer, semester, or year abroad. Immersed in a new culture, meeting new people, and trying new things—all while potentially gaining fluency in a new language—they'll learn the most about themselves.
CIEE: Council on International Educational Exchange has set the standard for international education and exchange programs for nearly 70 years. As the nation's leading nonprofit international education and exchange organization, we have a rich, proven history of inspiring students to engage with the world at large. With more than 280 programs in 45 countries that combine academic rigor, internship opportunities, and unique access to cultural activities, homestays, and language training, we encourage students to find what moves and motivates them.
Every CIEE Program Is The Start Of Something Big.
What begins with a simple step toward embracing the unknown ends with students who are more confident, independent, and equipped to face any challenge. In today's increasingly international world, a global perspective is more than just a mark of distinction; it's a foundation for success.
CIEE Safety and Security Orientation
CIEE covers safety and security orientation in two ways; pre-departure online training and then on arrival training.  CIEE presents the necessary information so that students know how to contact our staff in an emergency, are made aware of the risks and issues associated with their new home and that they are informed of the shared responsibility of keeping themselves safe.  
Safety/Security Training Covers the Following:
Understanding risks associated with studying abroad
Supporting each other through active Bystander Training Intervention
Promoting study center-specific strategies and best practices to manage risks
Recognizing local cultural norms
Accessing services available to students who are victims of crime
Safely utilizing public transportation
Agreeing to follow CIEE policies and procedures
Identifying emergency plans
Reporting security concerns or crime incidents to CIEE staff
Fulfilling their role in CIEE's safety and support program
It is critical that all students attend the orientations and if someone is sick with an excused absence, CIEE delivers the information directly in one on one counselling sessions.
We highly recommend that your student sign up for the U.S. Department of State's Smart Traveler Enrollment Program to stay informed of the latest alerts and information abroad.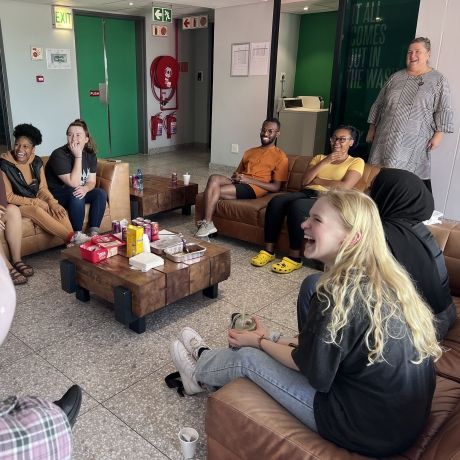 Emergency Contact
Make sure your son/daughter designates you as his/her emergency contact so you'll be informed if they run into difficulty while abroad. Since students are almost always adults over 18, you won't receive information unless you are designated as their contact. In some cases, even that is not sufficient, so you may want to have them sign a release form as a precaution.
Before your son/daughter departs for studies abroad, discuss how you will handle any family emergencies that may arise. It's best to have a written emergency communication plan listing the methods of communication to use and the order in which to use them. The plan should include all family telephone numbers; access codes for messages on family answering machines; phone numbers for several out-of state relatives; and several e-mail addresses, including a backup address at an overseas provider such as Yahoo! Australia.
You can call 1-800-40-STUDY (1-800-407-8839) or 207-553-4000 at any time. If you reach a recording during normal business hours, 9 a.m. to 8 p.m. Eastern Time, press 1 to reach a Customer Service Representative. After 8 p.m. ET, follow the prompts for the CIEE emergency answering service.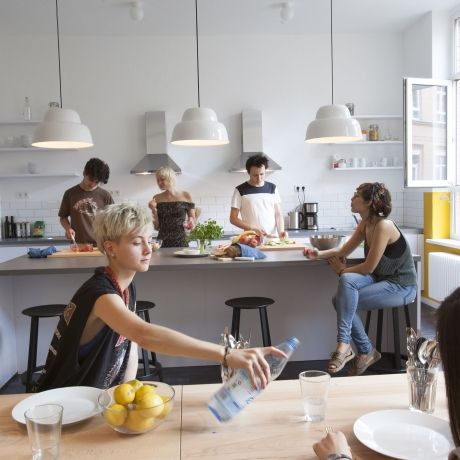 Emergency Planning
How CIEE plans for emergencies:  As with any university arrangement students actively go about their lives attending classes and generally living embedded in their new home. Students are expected report their whereabouts when they travel away out of town and are sleeping away from home so that CIEE staff know to contact them should there be an incident in the location they are visiting.  
Each of our study centers has a robust Emergency Action and Response Plan. This includes an Emergency Notification System that can simultaneously broadcast to students via email, text, and voice message, as well as the services of an evacuation assistance provider. These plans are tailored to the local realities; some study centers have unique risks associated with their geography or their geology that could impact our participants.
The plan and notification system are vital tools to be put into action should need arise. The plan includes annual risk analysis and pre-planned mitigation strategies for identified risks at each of their study centers.
We review emergency management procedures with every incoming student group, and provide emergency contact information so that they can reach our staff 24/7.
Third-party security and government intelligence services furnish us with daily and, at times, hourly updates. We play an active role in the Overseas Security Advisory Council, a division of the Bureau of Diplomatic Security in the U.S. Department of State, and we coordinate with a consortium of security professionals working with more than 75 other colleges and institutions throughout the U.S. We are able to draw on these outside resources, should need arise, to help us quickly diagnose an emergency situation, and determine the appropriate course of action.