The beginning of the adventure
Getting ready to come to the US!
Since I decided to study in the USA for a year and live a different experience, I felt very excited, filling out the application and imagining what my year would be like and where I would stay, the months went by until one day when I left the gym and I received a mail from my organization where they told me that I already had a family, and reading where I had touched me excited but at the same time I got nervous since it is a very different place to Mexico, since the date of the orientation I started to prepare my suitcase and to look for cold clothes, which was a problem because Mexico is so warm , but I got some sweaters , the farewells started the same since I had to say goodbye to many people like my friends, cousins, uncles and grandparents. But after so many emotions and mixed feelings came the day to leave and start living the best year of my life.
New York City orientation!
I think the orientation was one of the best experiences I've had in my life, people so different and so many places in the same conditions as me; about to start an incredible experience, it was amazing, I loved everything but my favorite part was definitely the dinner on the boat and the dance, I enjoyed it so much and made so many new friends that I did not want to leave New York, but in truth the adventure was just beginning, The CIEE staff was amazing and gave us excellent advice to live this year in the best way, and I arrived the day of leaving the hotel and traveling to my new home in Wasilla, Alaska.
Arrival: first impression of US!
I was definitely very nervous when traveling and arriving in Alaska and meeting my host family, but after almost 9 hours between airports and flights I arrived; and they received me very well, I felt very happy and loved when I arrived at my new home and with my new family, I looked at the landscapes and I loved everything, I arrived at the house and began to unpack and leave my things in order, I felt at home and I was happy and excited to know more things, go to school and make friends.
But above all I was very grateful because my first impressions in the USA was incredible and I will never forget them.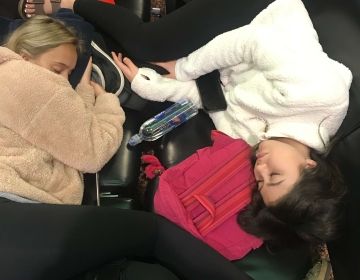 It's been a long time since I came here and I just really feel at home. I just want to share with you guys the amazing Thanksgiving that I had... keep reading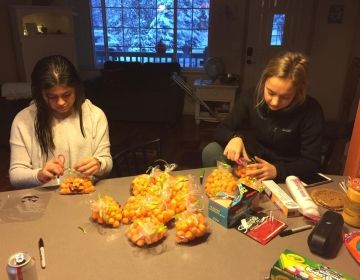 I still remember the day when I said goodbye to my family and left my country to live a unique experience, so suddenly the first 3 months flew by and... keep reading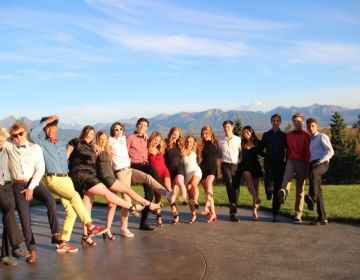 I do not know how to start this month's blog! I have lived so many incredible moments and I feel very happy being here with my family and friends, September... keep reading