Event Recap: American/Russian Exchange at Razvedka
CIEE Alumni Russia Chapter president Dasha describes the most recent chapter event held in Moscow, Russia in partnership with the CIEE study center in Moscow:
"On April 21, a group of CIEE Study Abroad students from the U.S. met up with CIEE alumni (mostly CIEE Work & Travel USA alumni) in Moscow for a fun game of pub quiz at the Razvedka bar! It was a perfect evening where we got together and talked, shared tasty food, and shared ideas about our future. It's amazing how travel to the U.S. united us and, despite the fact that some time has passed, we still have a lot to discuss. I hope that our CIEE family in Russia will grow and more people will participate in our gatherings!"
Don't miss the next event! Join the CIEE Alumni Russia Chapter on Facebook or email alumni@ciee.org to receive email notifications about upcoming events.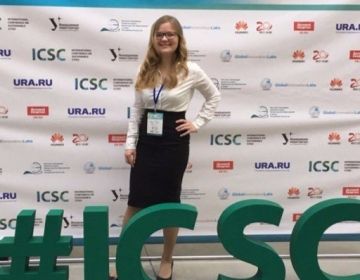 Since completing her Work & Travel USA program in 2016, Nina Kharlamova returned to Russia and moved to Moscow to work in the energy sector. She is currently working to... keep reading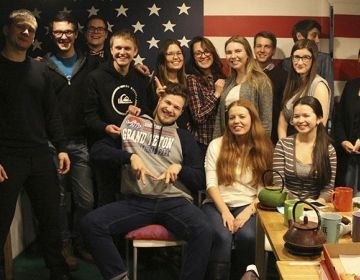 On Saturday, November 26, right after the official Thanksgiving holiday was celebrated in the U.S., the CIEE Alumni Russia Chapter gathered at CheckPoint Café for their own celebration in wintry... keep reading
This December, alumni of the CIEE St. Petersburg Study Abroad program returned to St. Petersburg for the CIEE St. Petersburg Student & Alumni Weekend. Alumni ranging five decades and spanning... keep reading