NEWS THIS MONTH
Announcing the Winners of CIEE's 70th Anniversary Alumni Storytelling Contest
In celebration of CIEE's 70th Anniversary, we invited alumni of all of CIEE's family of programs to share their stories with us, and the world, by entering the Alumni Storytelling Contest. It was an honor to hear so many inspiring stories that represent a wide variety of CIEE programs and experiences. Congratulations to our winners Charles Lee (Essay), Erin Ruff (Essay), Francesca Perticarini (Photo), and Atenea Rios Buezo (Video) who each receive a $500 prize. Because there were so many amazing entries, we've recognized a number of honorable mentions as well. Learn more about the contest winners and see the top entries on the blog.
Celebrating CIEE's 70th Anniversary
In addition to the Alumni Storytelling Contest, CIEE celebrated its 70th Anniversary with an evening of conversation and fun at CIEE headquarters in Portland, Maine on June 8. Staff, members of the Board of Directors, and other special guests shared stories of our history and sentiments for the future. Read more about the event and enjoy this special video celebrating a rich history of international exchange: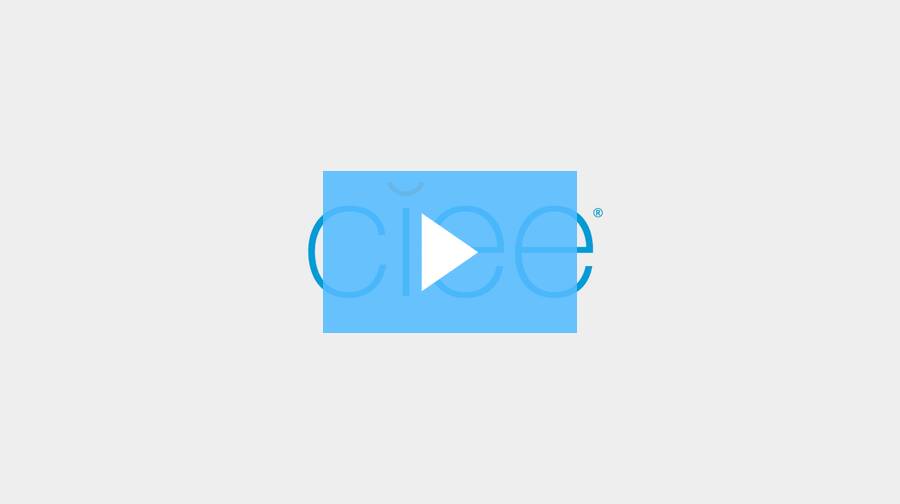 Glimpse Into CIEE Global Navigator High School Summer Abroad
Did you know that there's a growing number of students studying abroad with CIEE during or after high school? Take a look at how current American students are seizing the summer on CIEE Global Navigator High School Summer Abroad programs around the world by following @cieealumni on Instagram and Twitter. Next week, we'll be featuring social posts from the program so you can learn about this exciting opportunity for high school-aged students. Follow us on social media today so you don't miss the feature!
Introducing the 2017 Alumni Summer Interns
Summertime means internship time at CIEE! The Alumni Summer Internship Program is in full swing right now in Portland, Maine at CIEE's global headquarters and at the Boston, Massachusetts office. Ten CIEE Study Abroad alumni are working in a variety of departments on challenging strategic projects while enjoying a summer in a new city. Learn more about the interns.
---
UPCOMING EVENTS
Stay up-to-date with alumni events by:
Read about the most recent CIEE Alumni Local Chapter events on the blog.
---
ALUM OF THE MONTH
The Alum of the Month for July is Wilka Nascimento. Wilka participated in the CIEE Work & Travel USA and Internship USA programs, where she learned about the hospitality industry and gained international work experience. Read Wilka's story to learn how she turned an internship into a rewarding career in sales management for hotels.
Do you have your own story to share? Email us: alumni@ciee.org.
---
ALUMNI VOICES
Excerpts from recently published alumni stories:
"My job was in a restaurant as a busser. I worked with many international students, and I met my friend Martin from Russia. Every time we finished work we would sit down by the lake and chat. Martin asked me once about my religion, Islam. He had a very negative perception of Muslims because of depictions in the media. I told him that Islam is all about love, peace and compassion, and that we are open to all religions and accept them as they are. My friend apologized to me and told me that he is more eager to know more about Islam and will never believe something without proof anymore. He said he will say proudly that he has a Muslim friend, and that's something that really touched my heart. -Amir Ammar (CIEE Work & Travel USA, 2016)
"Studying abroad showed me how diverse the world is – in flora and fauna of course, but especially with people. It was building relationships with the people I met abroad, turning strangers to friends, which allowed me to gain perspective I otherwise wouldn't have." -Samantha Farquhar (CIEE Study Abroad, Kralendijk, Bonaire, 2014)
---
@CIEEALUMNI
From left: CIEE Study Abroad alumni volunteer with the NGO Guestbook Project in Portugal; celebrating the Fourth of July (Independence Day in the United States) with a throwback photo of a CIEE Work & Travel USA participant experiencing the holiday while on program; a glimpse at the winning photo entry in the 70th Anniversary CIEE Alumni Storytelling Contest.
On social media? So are we! Follow us on Twitter or Instagram @CIEEalumni, and join over 20,000 alumni on our LinkedIn group.
Don't forget to update your information to receive important communications and alumni news!
Interested in working with us at CIEE? Browse our open jobs.
If you wish to be removed from this group's mailing list, click here