Paris!! One of the most well known cities in the world. The Eiffel Tower, the Arc de Triomphe, the millions of pastries you stuff your face with only to "walk it off" on the well known Champs Elysées; what's not to love? So, when my host mom first proposed the idea to spend a week in Paris, I did not think twice before saying yes.
One of my host parents' daughters actually lives in Paris, so we were able to stay in her apartment for the week. It also gave a chance for the family to catch up since it had been a while since they last saw each other. Our plane was on the Tuesday, and I think it took longer to drive to the airport and check in than the actual flight. When we arrived, we were greeted by my host mom's brother who drove us to drop off our luggage and then into the city. We walked around a little before stopping at a cafe and getting hot chocolates- which were delicious of course! We then said goodbye to the brother and walked over to the Eiffel Tower. I had visited it in 2015, but it is a must see when visiting Paris! That night, I got to meet the daughter and her boyfriend and they were super sweet. The daughter's name was also Sophie, which is funny. We ate some aperitifs while we catched up with each other, and then had a small dinner before going to bed.
The next day was La Fête du Travail, where everyone has the day off from work. This meant that Sophie and her boyfriend were able to show us around the city. One of the fun things about visiting the city with locals is using the public transportation and acting more like Parisians than tourists. We visited the steps of the church of Sacre-Coeur and saw the artists stands all around the streets nearby. In the afternoon we were lucky enough to see the Tutankhamun Exhibition, which was a showcase of items from King Tut's tomb.
The weather wasn't very nice for the next few days, but we still spent it walking around and touring the city. We took a boat tour of the city, walked the Champs Elysées, Le Musée du Louvre and went to the Opera house. We also had hot chocolate and desserts from Angelina - which is a must if you ever go to Paris! We ended all our nights will aperitifs and talking about where we went and what we saw each day. On Saturday night, I was sad to leave, but also excited to come back to my life in Toulouse.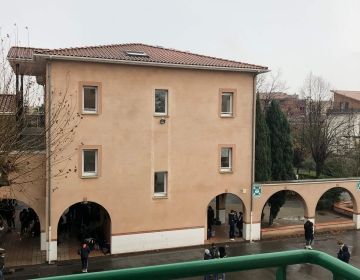 Last week was my last week of school so I wrote a letter to my class saying goodbye and thank you. This is the version I wrote in French and... keep reading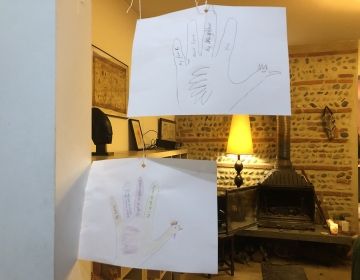 Thanksgiving was last week, and I wanted to share what it was like for me in France. Since Thanksgiving isn't a holiday in France I had school, but I celebrated... keep reading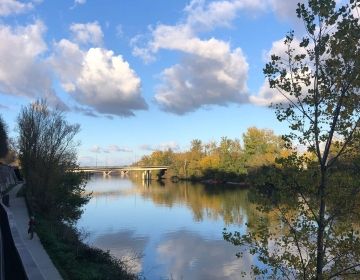 I applied to study abroad in France last fall before the coronavirus pandemic. It definitely changed some things and so I wanted to share about my experience being in another... keep reading