What It's Like Studying Abroad During a Pandemic
I applied to study abroad in France last fall before the coronavirus pandemic. It definitely changed some things and so I wanted to share about my experience being in another country during a time when for everyone's safety people are trying to stay home as much as possible. In terms of overall things, my program is still happening, which is great! I originally planned to spend a semester in France, but the program got shortened to a trimester due to France's travel restrictions. While this was a bit disappointing, one of the biggest things I've learned from study abroad is being flexible and adapting to whatever situation you're in, so I'm focusing on how amazing it is that I still get to be in France and making the most of my time here! 
It's really interesting seeing how France is handling the coronavirus. When I first came at the end of September things were pretty similar to where I live in Seattle, masks were required when outside of your house and social distancing was encouraged. The one thing that was really different was school, my school back in the U.S. started the year online but here my school is in person. At my French high school we all wear masks and everytime you go into a classroom you take some hand sanitizer. The majority of my classes are with the same people, I'm in the class Première C and we have 34 people, and I have all of my core classes (such as history and science) with those people. In première we choose three specialities and those are the only classes where you're mixed with other classes. I think the way it's structured is good for not being exposed to a lot of people. And often we try to have the windows open. At first I was a little concerned about the lack of social distancing, for example there's usually a big group of people waiting outside the cafeteria at lunch time, but everyone takes wearing masks seriously and there haven't been any outbreaks in the school. Seeing this has made me hope that my school in the U.S. reopens soon because I and a lot of people really prefer in person school to online school.
A few weeks ago France went into confinement, or lockdown, to try and slow the spread of the virus since cases were spiking. Restaurants and stores closed but schools stayed open. This was good because school takes up the most of my time and it's the biggest part of my program. Sadly our day trips are postponed but I'm glad we got to go to Carcassonne before the lockdown. You need an attestation to leave the house, which you fill out on your phone. You're allowed to go to the grocery store and be outside for an hour everyday within a kilometer of your house so I've gone on some walks to the river, there's a path just a five minute walk from my house. The lockdown is for a month, it started at the end of November so it will last until the beginning of December, but if there are still lots of cases it may be extended. It's a bit sad not getting to go out of the house a lot or see my friends on the weekends but I'm hopeful that things will open back up in December and I'm trying to use the time to focus on school! And, Toulouse has had really great weather recently so in addition to going on walks I've spent some time in our backyard and reading on the roof!
Overall, while the pandemic has made study abroad a bit different, I'm really grateful that I still have this opportunity. Like I said earlier, this program has taught me how to be flexible and to try and make the most of my situation. I think something that I will take with me from this is that if you really care about something you can't wait around for the perfect time to do it. COVID is something I didn't see coming at all, and while it has made some elements of this program more challenging, it's also shown me that I can be resilient and still have a really great experience.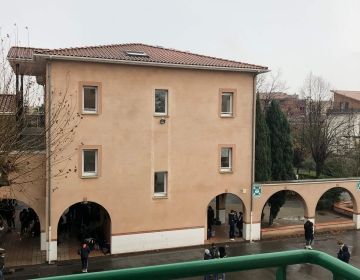 Last week was my last week of school so I wrote a letter to my class saying goodbye and thank you. This is the version I wrote in French and... keep reading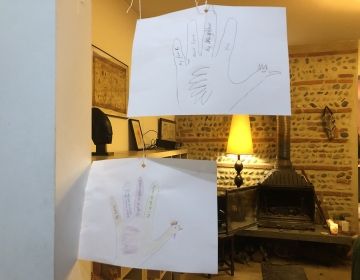 Thanksgiving was last week, and I wanted to share what it was like for me in France. Since Thanksgiving isn't a holiday in France I had school, but I celebrated... keep reading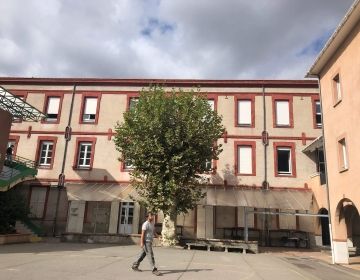 My days start pretty early, class either starts at 8:05 or 9 depending on the day, and it takes me about 25 minutes to get to school. After I wake... keep reading