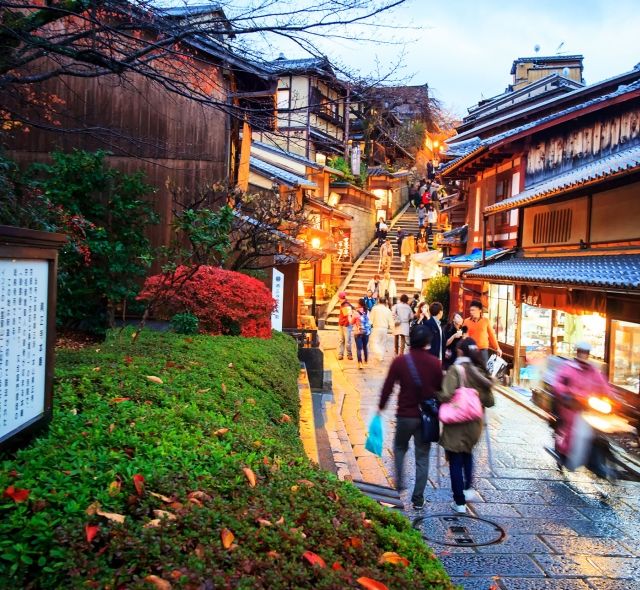 High School Abroad in Japan
Program Overview
Language Proficiency
Our program provides students with 150 language contact hours in just a few weeks.
Global Citizenship
After immersing yourself in unfamiliar practices and customs, you'll become better equipped to interact with people from other cultures — in school, on the job, or in your personal life.
College Readiness
Studying abroad gives you the kinds of life skills that can't be learned in a classroom — and shows college admissions reps that you're already one step ahead in terms of initiative, maturity, and independence.
93%
said their experience made them more aware of global issues.
96%
said they regularly use the knowledge and skills they acquired while abroad with CIEE.
79%
said their experience with CIEE helped shape their college applications.
The Destination
The Destination
Buddhist temples, Zen gardens, and the pop-tech wonder of Tokyo — study, live, and learn in Japan for an unforgettable life experience.
Picture yourself in Japan:
Getting a feel for Japanese slang during lunch with new classmates. Finding your voice and a flair for performance during a night of karaoke with friends. Learning how to hand-roll sushi with your host mother or host father.
Whether you're placed in Kyoto or Tokyo or the surrounding suburbs, you'll discover the rich culture and history that Japan has to offer, both in class and through your own personal explorations. You'll advance your Japanese language skills through intensive study and casual conversation, and build practical, real-world skills that will serve you in college and beyond.
CIEE wants all our students to feel welcomed, supported, and empowered to succeed while studying abroad. Local CIEE staff have provided details about conditions and cultural attitudes that students with specific identities might encounter in Japan.
Orientation
Upon arriving in Japan with your fellow participants, you will be met by CIEE staff at Narita International Airport in Tokyo. As a group, you will travel into the heart of Tokyo where you will begin your three-day orientation. During orientation, you will participate in different activities and workshops focusing on a variety of themes – culture, language, academics, social norms, current events – all designed to best prepare you for your experience in Japan. Additionally, you'll see some of the best that Tokyo has to offer!
Enjoy spending time in Japan's most dynamic, exciting city! You'll laugh over incredible food during group meals each evening, while getting to know CIEE staff and other participants. You and the other participants will do a bit of sightseeing before departing for your host community to spend a couple of days with your homestay before starting school.
Daily Life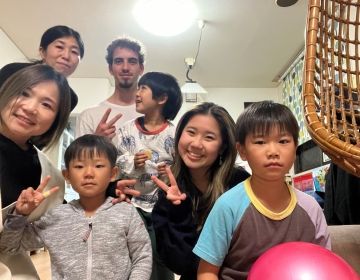 If you're here, you're looking right at the immersive program at CIEE. Maybe you have questions: What will life be like? What to expect, what to be aware of, and... keep reading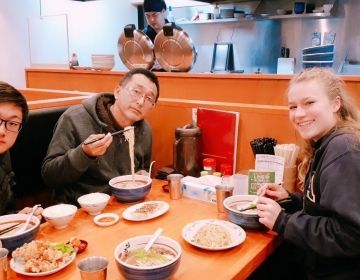 You know that you're with the right host family when you're home away from home is with them. My fabulous host family, the Sakurayashiki family. Has from day one been... keep reading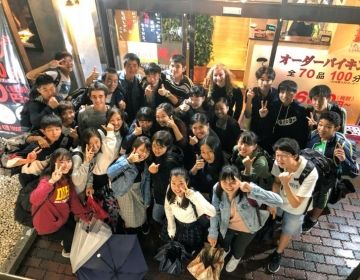 Traveling to Japan was so much fun! I started my journey at the Sacramento airport where I gave my parents and my dog Dodger a hug goodbye with some bonus... keep reading
Activities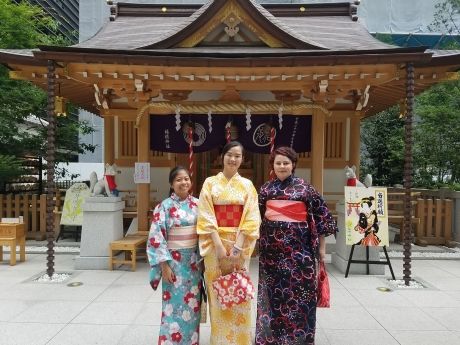 Sample Activities
Japan is a country of dramatic contrasts and a fascinating place to study. From the cutting-edge tech center of Tokyo to serene Zen gardens, the "Land of the Rising Sun" is rich in culture (both pop and traditional) as well as natural beauty. You'll have plenty of opportunities to visit places that suit your taste: museums, anime or manga studios, kitschy cat cafés, imperial palaces, and famous shrines and temples. Nearly every Japanese town has at least one Buddhist temple, while if placed in Greater Kyoto you will have quick access to several hundred.
Whether you are in Greater Tokyo or Kyoto, all CIEE participants are only a bus or bullet-train ride away from a range of amazing destinations. You'll have a whole year or semester to discover the country — on your own, with new CIEE friends, and with your homestay. Additionally, many Japanese high schools offer trips a few times throughout the academic year so you'll likely be able to join classmates in exploring a new corner of the country!
Please note this list of activities is based on past programs and subject to change at CIEE's discretion to both adapt to local circumstances and participant feedback. For Fall 2021, local health and safety guidelines may not allow for overnight excursions or day trips. Participants will be updated as the program start date comes closer.
"There are a few really key things that I find extremely different from American schools. First: People actually want to come to school. In America, everyone just wants to get out of school ASAP. In Japanese school, no one is upset about being at school. Second: The teachers are a lot closer to the students. I've never seen students interact with a teacher in such a way."

Josef R., CIEE High School Abroad Alumnus

"I'm honestly not kidding when I say that I am a different person from the Alex that started this exchange program 10 months ago. I am deeply indebted to all the teachers and staff that accepted me into their school and have helped make this such a special and unforgettable experience. I did the best I could to express my feelings of gratitude and appreciation in Japanese, and I guess that I was successful."

Alex M., CIEE High School Abroad Alumnus

"I learned things that aren't taught in schools: what is really important to me, what I want out of life, and how to be more open-minded and confident."

Sophie R., CIEE High School Abroad Alumna

"Everyone is shocked to hear that I studied abroad when I was 15 years old. I'm shocked myself — yet, quite frankly, I'm shocked that it isn't more common to study abroad in high school. CIEE gave me an opportunity that most people have never heard of. The program transformed me into the person I am today, with impeccable people skills and the ability to adapt to any environment. I owe a huge thanks to the CIEE program. I am proud to be a CIEE alumnus!"

Alex A., CIEE High School Abroad Alumnus
Dates & Fees
Eligibility
Be in their 9th, 10th, 11th, or 12th year of schooling and between the ages of 15 and 17 at the time of the program start and cannot turn 18 while on program.
Have a minimum GPA of 2.5.
Please note High School Abroad participants are not authorized to volunteer, take jobs or seek employment during their stay
Demonstrate, through the application process, their flexibility, maturity, adaptability, and readiness to face the challenges of living in a new culture.
Have a minimum 1 academic year of formal Japanese (example: high school or college-level course).
For more information, refer to the detailed Program Essential Eligibility Criteria.
Application Fee
$50
Priority deadline discount: Apply to a fall semester or academic year by February 15 and get a $400 discount. Apply to a spring semester by July 15 and get a $400 discount. Discounts are deducted from final balance.
Program fee includes iNext travel insurance. Full inclusions are found online.
Program

Application Due

Start Date

End Date

Costs

Program

Spring 2024

15 weeks
Application Due

Deadline Passed

Start Date

End Date

Costs

$16,500

Program

Academic Year 2024

38 weeks
Start Date *
End Date *
Program

Spring 2025

15 weeks
Start Date *
End Date *
Program

Fall 2024

14 weeks
Start Date *
End Date *
Program

Academic Year 2023

37 weeks
Application Due

Deadline Passed

Start Date

End Date

Costs

$18,750

Program

Fall 2023

13 weeks
Application Due

Deadline Passed

Start Date

End Date

Costs

$16,500
*Dates for this program are provided as tentative dates. Please consult with your study abroad advisor to confirm dates before purchasing your flights.
Ready to change your life?