We Want You to Change the World. It's as Simple as That.
CIEE is the country's oldest and largest nonprofit study abroad and intercultural exchange organization. For nearly 70 years, CIEE has helped thousands of people gain the knowledge and skills necessary to live and work in a globally interdependent and culturally diverse world.
In 1947, CIEE launched the next generation of study abroad programs aimed at increasing understanding between peoples and establishing trust between nations. Today, CIEE has 178 Study Abroad programs in 42 countries. We serve more than 340 U.S. colleges and universities, over 1,000 U.S. high schools, and 35,000-plus international exchange students each year.
As an accredited member of the Gap Year Association, and the world leader in International education and exchange, we are proud to offer the most comprehensive, relevant, and valuable exchange programs available.
Opening Access to Study Abroad
To us, every student should have a chance to benefit from the life-changing experience of living and learning abroad. CIEE supports this belief by:
Providing opportunities for hundreds of high school students to study abroad during summer with the Global Navigator Scholarship program, available only through CIEE
Collaborating with associations, organizations, and advisory boards to make studying abroad a reality for more students of every background
Providing additional scholarships and grants for study abroad that total more than $3 million each year.
In all we do, we hold true to a mission that began almost 70 years ago: to help people gain understanding, acquire knowledge, and develop skills for living in a globally interdependent and culturally diverse world.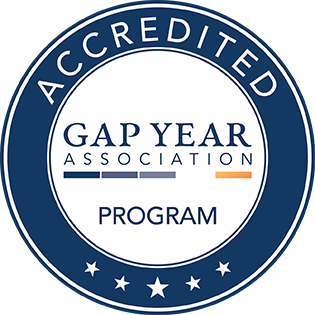 Accreditation
CIEE is accredited by the Gap Year Association.  It has demonstrated excellence in the field of gap year education having passed all required standards which are approved by the US Department of Justice.