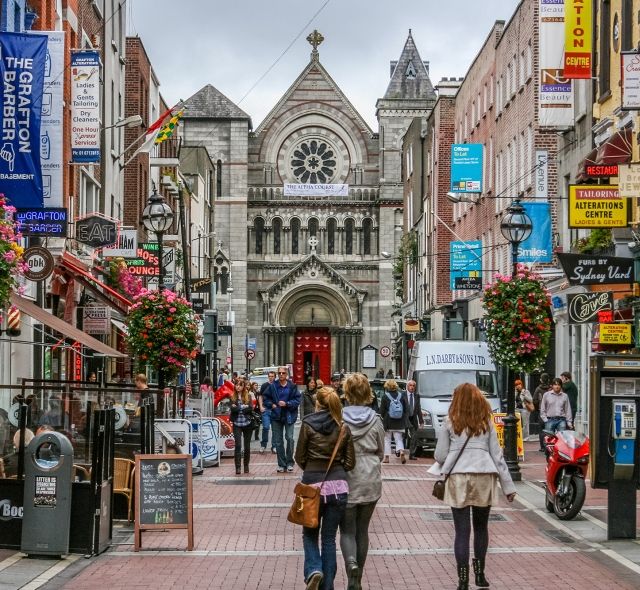 High School Abroad in Ireland
Program Overview
Independence & Resilience
Come home better prepared to make transitions, take control of new situations, and appreciate challenging experiences for what they are: opportunities to learn and grow.
College Readiness
Studying abroad gives you the kinds of life skills that can't be learned in a classroom — and shows college admissions reps that you're already one step ahead in terms of initiative, maturity, and independence.
Global Citizenship
After immersing yourself in unfamiliar practices and customs, you'll become better equipped to interact with people from other cultures — in school, on the job, or in your personal life.
93%
said their experience made them more aware of global issues.
79%
said their experience with CIEE helped shape their college applications.
96%
said they regularly use the knowledge and skills they acquired while abroad with CIEE.
The Destination
The Destination
Rolling hills, bustling cities, and historic sites make the Emerald Isle an unforgettable learning environment.
Discover the majesty and rich culture of the Emerald Isle.
With CIEE, you'll have the unique opportunity to experience Ireland as its own people do. Give Gaelic football a try with your classmates after school, or meet up with friends at the local pub on a Saturday afternoon for traditional Irish stew and soda bread. Join your homestay for a scenic drive, or hike through the countryside on a crisp fall afternoon.
From sleepy Louisburgh, nestled at the foot of Croagh Patrick, to charming Ballylickey in the heart of magnificent Bantry Bay, Ireland offers an idyllic setting for a high school study abroad program. Through classes at a local high school, extracurricular activities, and living with a homestay, you'll immerse yourself completely in Irish culture and discover what it's like to step outside of your comfort zone and make the world your classroom.
CIEE wants all our students to feel welcomed, supported, and empowered to succeed while studying abroad. Local CIEE staff have provided details about conditions and cultural attitudes that students with specific identities might encounter in Ireland.
Orientation
Upon arrival in Ireland, you'll be picked up at the airport by CIEE staff and begin your two-day orientation in Dublin. During orientation, you will participate in different workshops focusing on a variety of themes — culture, language, academics, social norms, current events — all designed to best prepare you for your experience in Ireland. Additionally, you'll see some of the best that Dublin has to offer!

After orientation, you will depart for your host community and spend a couple of days with your homestay before starting school.
Daily Life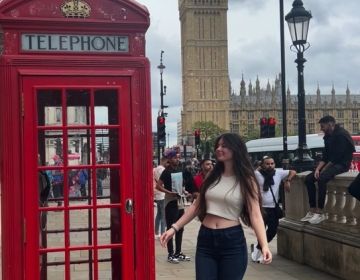 Hi, my name is Alyse Takken and I am a seventeen-year-old American studying in England. When I moved to England there were many things I did expect, like great architecture... keep reading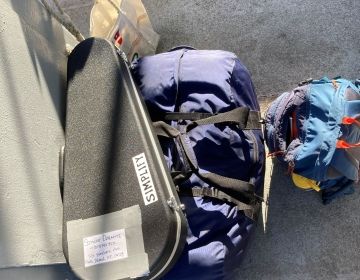 The idea of Studying abroad has always been a plan in my life. My older sister studied abroad as a high school student and spent a lot of time studying... keep reading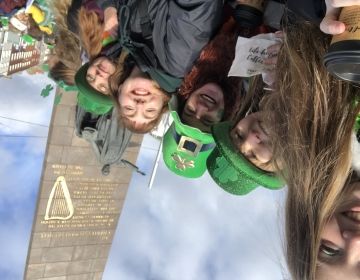 I've always wondered what St. Patrick's Day is like in Ireland. It's the one holiday that makes everyone think of Ireland, rainbows, and leprechauns. First of all, it's not as... keep reading
Activities
Sample Activities
The land of Shaw, Swift, Joyce, Lewis, and Yeats beckons. Ireland's rolling green hills are dotted with cozy tearooms and medieval castles. Yet cities are equally known for their tech and pop music scenes. Irish history comes alive during excursions to museums, cathedrals, galleries, and historic sites in and around Dublin. Farther afield, you might travel to Achill Island, Connemara, and Galway in the West of Ireland, or journey to Northern Ireland to tour Belfast. You'll have a whole year or semester to discover the country — on your own, with new CIEE friends, or maybe even your homestay!

Tuition for this program includes the cost of one day trip and one overnight trip per semester. Trips will take place earlier in the semester to allow trimester students the opportunity to participate. These trips vary every semester and may also be adjusted to mitigate COVID-19 risks, but some examples of past excursions have included: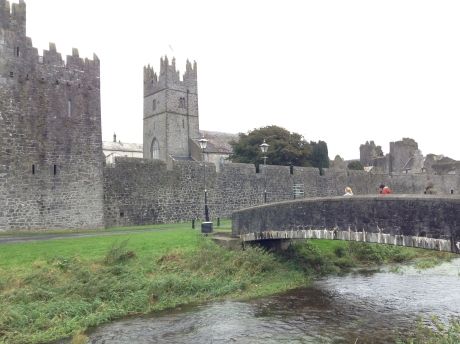 3 Day Overnight Trip Examples
Wild Atlantic Way Trip
Travel with your peers to Ireland's stunning Wild Atlantic Way in the counties of Galway and Mayo. Enjoy two nights in the market town of Westport. You'll have the chance to develop orienteering, climbing and teamwork skills in Connemara, experience kayaking in Clew Bay and visit Croagh Patrick where you will try your hands in preparing traditional Irish meals on a local farm.
Kilkenny Historical Visit
Have fun strengthening bonds with your program peers while taking in the many exciting sites in the medieval city of Kilkenny. Work together to follow the Nore Valley Treasure Trail, explore the famous castle and surrounding park and sample modern Irish cuisine where you'll surely be surprised with the range of food options available. You'll also take a hike above the 5th century monastery of Glendalough which is situated in a glacial valley consisting of two lakes.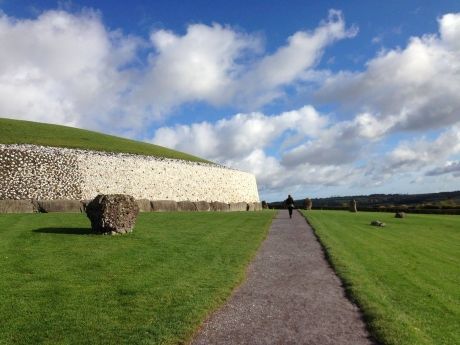 1 Day Trip Examples
Lough Erne
Take part in archery, zip lining and more at this scenic lake in County Fermanagh in Northern Ireland.
Carlingford
Home to Ireland's largest aerial adventure course called Sky Park, enjoy a day of fun and adventure with views for miles!
Boyne Valley
Explore Ireland's 5,000-year-old past and modern mysticism in the Boyne Valley.
"Being in Ireland made me appreciate home, and being back home has made me appreciate my time abroad even more. When I think back on my time abroad, every image in my mind is as clear as if I were still there. I brought a bit of Ireland back with me. My school jumper is hanging up in my closet (and I can't wait for winter to come, so I can wear it again!), cards and little notes from my friends are scattered around my room, and pictures hang everywhere, always making my day a bit brighter."

Lauren B., CIEE High School Abroad Alumna

"Ireland is my home now — will always be. When you leave, a part of you gets left behind, like a remembrance. I love Ireland, I love the people, I love the culture, and I love who I have become because of my experience. I have met so many life-changing people who will never leave my memory. This journey was about finding who you are and what kind of person you are."

Catherine S., CIEE High School Abroad Alumna

"My entire definition of 'home' had changed. 'Home is where the heart is'— and at that time, my heart was in Ireland."

Lauren B., CIEE High School Abroad Alumna

"I learned things that aren't taught in schools: what is really important to me, what I want out of life, and how to be more open-minded and confident."

Sophie R., CIEE High School Abroad Alumna

"Everyone is shocked to hear that I studied abroad when I was 15 years old. I'm shocked myself — yet, quite frankly, I'm shocked that it isn't more common to study abroad in high school. CIEE gave me an opportunity that most people have never heard of. The program transformed me into the person I am today, with impeccable people skills and the ability to adapt to any environment. I owe a huge thanks to the CIEE program. I am proud to be a CIEE alumnus!"

Alex A., CIEE High School Abroad Alumnus
Dates & Fees
Eligibility
Be in their 9th, 10th, 11th, or 12th year of schooling and between the ages of 15 and 17 at the time of the program start and cannot turn 18 while on program.
Have a minimum GPA of 2.5.
Please note High School Abroad participants are not authorized to volunteer, take jobs or seek employment during their stay
Demonstrate, through the application process, their flexibility, maturity, adaptability, and readiness to face the challenges of living in a new culture.
For more information, refer to the detailed Program Essential Eligibility Criteria.
Application Fee
$50
Priority deadline discount: Apply to a fall semester or academic year by February 15 and get a $400 discount. Apply to a spring semester by July 15 and get a $400 discount. Discounts are deducted from final balance.
Program fee includes iNext travel insurance. Full inclusions are found online.
Program

Application Due

Start Date

End Date

Costs

Program

Spring Trimester 2024

13 weeks
Application Due

Deadline Passed

Start Date

End Date

Costs

$16,250

Program

Spring 2024

20 weeks
Application Due

Deadline Passed

Start Date

End Date

Costs

$20,250

Program

Academic Year 2024

38 weeks
Start Date *
End Date *
Program

Spring 2025

20 weeks
Start Date *
End Date *
Program

Spring Trimester 2025

13 weeks
Start Date *
End Date *
Program

Fall 2024

24 weeks
Start Date *
End Date *
Program

Fall Trimester 2024

Start Date TBD*
End Date TBD*
Program

Academic Year 2023

41 weeks
Application Due

Deadline Passed

Start Date

End Date

Costs

$27,500

Program

Fall 2023

24 weeks
Application Due

Deadline Passed

Start Date

End Date

Costs

$20,250

Program

Fall Trimester 2023

18 weeks
Application Due

Deadline Passed

Start Date

End Date

Costs

$16,250
*Dates for this program are provided as tentative dates. Please consult with your study abroad advisor to confirm dates before purchasing your flights.
Ready to change your life?