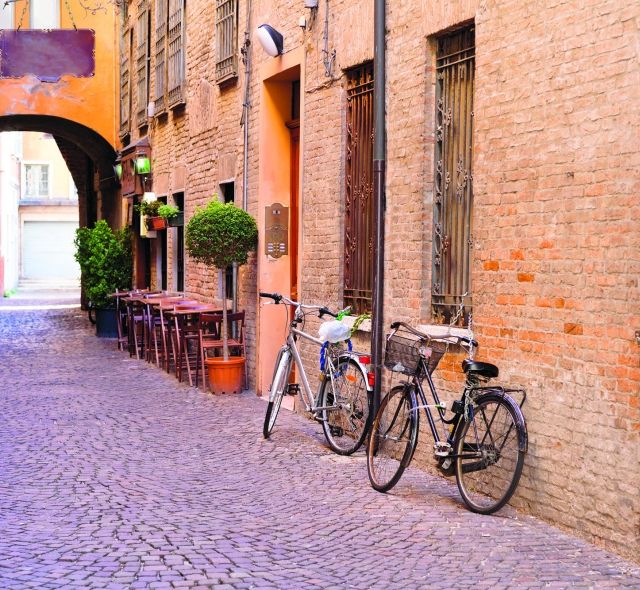 High School Abroad in Italy
Program Overview
Language Proficiency
Our program provides students with 150 language contact hours in just a few weeks.
Global Citizenship
After immersing yourself in unfamiliar practices and customs, you'll become better equipped to interact with people from other cultures — in school, on the job, or in your personal life
Independence & Resilience
Come home better prepared to make transitions, take control of new situations, and appreciate challenging experiences for what they are: opportunities to learn and grow.
93%
said their experience made them more aware of global issues.
79%
said their experience with CIEE helped shape their college applications.
96%
said they regularly use the knowledge and skills they acquired while abroad with CIEE.
The Destination
The Destination
Discover a world of unparalleled art, architecture, history, and cuisine in spectacular Italy.
Whether you're placed in a small town outside of Florence, the "City of Flowers," to the north, or in the southern hilltop community of Calitri, with CIEE high school study abroad in Italy, you'll explore more than 3,000 years of rich history, both in class at the local high school and through your own personal explorations.
Meet up with friends after a day of classes to share real pizza margherita and gelato. Explore the Italian countryside during a school field trip. Practicing your Italian while cheering on the local futbol team during an exciting match.
Advance your Italian proficiency each day — through chats with teachers and classmates, and dinnertime conversations with your homestay — and gain important international experience that can help get you into your first-choice college. If you're ready, Italy awaits.
CIEE wants all our students to feel welcomed, supported, and empowered to succeed while studying abroad. Local CIEE staff have provided details about conditions and cultural attitudes that students with specific identities might encounter in Italy.
Orientation
Orientation generally occurs in your host community with a local representative. Your orientation will strike a nice balance between language learning and exploring. The courses are designed to help prepare you for a fully immersive experience for the duration of your program.
Classes will be run by native Italian teachers who are certified to teach Italian as a foreign language. Small class sizes and plenty of individualized instruction will ensure you receive the most out of your orientation language instruction. While also covering a range of topics including residency permits, support networks, homestays, school, rules, cultural shock, Italian currency, Italian food, festivities, and traditions.
Note: Depending on the final cohort size, a longer group orientation may be offered in a different Italian city.
Daily Life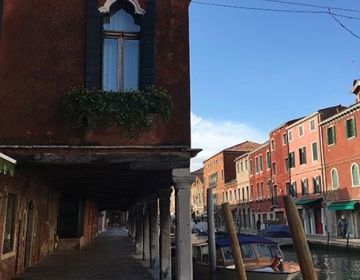 There's something truly ungodly about modern technology. I just flipped through my camera roll, holding down the right-arrow button out of nothing more than boredom; with that, my life literally... keep reading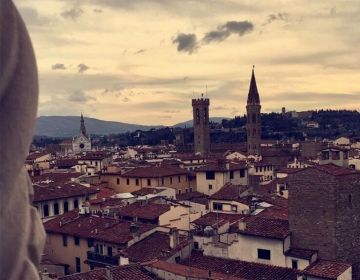 Florence is alive. I know that's a cliche, but I'm not talking about the "hustle and bustle," or the "life within." I mean that the city itself is disturbingly human... keep reading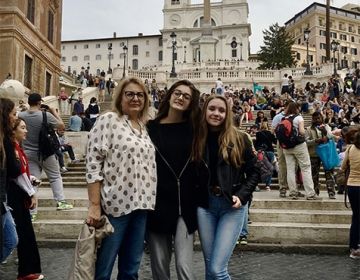 Today was a sad day. That doesn't mean that something bad happened today: quite the contrary. Today was, in every sense of the word, ordinary. Your average Italian Sunday with... keep reading
Activities
Sample Activities
Join your peers on group excursions to legendary landmarks in a range of favorite Italian cities, from Verona to Venice, Florence, and Rome. Available at an additional cost, these optional expeditions will feature a variety of guided tours and activities. Possible destinations include: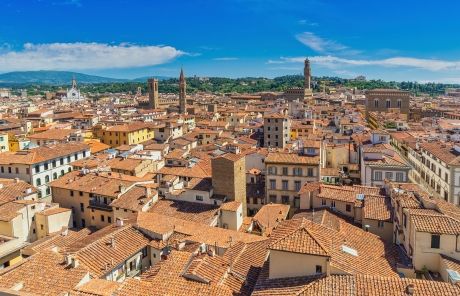 Florence
You'll spend three days and two nights in the "City of Lilies," with a visit to the Piazza and Basilica of Santa Croce. You'll venture on to Florence's historical center, including sights like the Palazzo Vecchio, the Museo Degli Uffizi (Uffizi Museum Gallery), and the Palazzo Rucellai, a palatial 15th-century townhouse. You'll be busy, but don't worry — there will be plenty of time set aside for shopping and meals!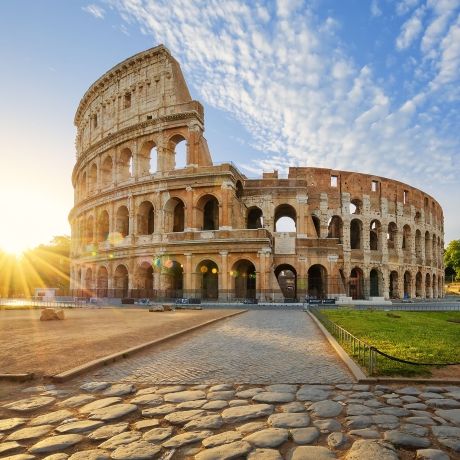 Rome
You'll have three days and two nights to experience the wonders of Italy's breathtaking capital city. Rome offers you centuries of world-famous architecture and art, including masterpieces such as Michelangelo's frescoes in the Sistine Chapel. The city is also home to Vatican City, as well as ancient ruins like the Roman Forum and the Colosseum. You'll want to see it all.
Please note this list of activities is based on past programs and subject to change at CIEE's discretion to both adapt to local circumstances and participant feedback. For Fall 2021, local health and safety guidelines may not allow for overnight excursions or day trips. Participants will be updated as the program start date comes closer.
"Marta, my host sister, speaks broken English, and she has helped me numerous times when I did not know a word or became confused with other people. We are in the same class at school, which has helped me create numerous friendships. I am a shy person, but she has helped me feel confident among her friends and in the classroom. As a volleyball player, Marta helped me join a team at her club, which has become a source of exercise and new friends. She is hilarious and so kind, partially addicted to her phone, and sometimes a very 'typical teenager,' but I am so happy to have her by my side."

Lucia H., CIEE High School Abroad Participant

"The pictures truly can't give Venice justice. To really grasp it, you need to stand in the middle of a busy alleyway and feel the humidity on your face and smell the fresh bread. Just stand with a cup of dark chocolate gelato in one hand and a cup of dark hot chocolate in the other and eat yourself sick. I'll leave you with that image of happiness."

Kelton M., CIEE High School Abroad Alumnus

"I learned things that aren't taught in schools: what is really important to me, what I want out of life, and how to be more open-minded and confident."

Sophie R., CIEE High School Abroad Alumna

"Being 'on your own' and going through so many new things teaches you to rely on yourself, more like an adult. Experiencing more than most teenagers would at the same age helps you to become wiser. Most important, I feel like my eyes have been opened to the fact that there are other people across oceans who can live similarly or completely opposite to your lifestyle."

Kathryn R, CIEE High School Abroad Alumna

"About a year and a half ago, I decided to study abroad in Italy for 10 months and was placed in an amazing town called Cittadella. I can't believe how much my life has changed since I first stepped on that plane to Italy. Because of my study abroad experience, I now know what I want to do with my life and what my priorities are. It's amazing how much your perspective on life changes when you take such a big leap! Since I've been back, I have been focusing on my education at Carroll College, where I'm pursuing a nursing degree in the hope of one day being a pediatric oncology nurse."

Dana R., CIEE High School Abroad Alumna
Dates & Fees
Eligibility
Be in their 9th, 10th, 11th, or 12th year of schooling and between the ages of 15 and 18 at the time of the program start.
Have a minimum GPA of 2.5.
Please note High School Abroad participants are not authorized to volunteer, take jobs or seek employment during their stay
Demonstrate, through the application process, their flexibility, maturity, adaptability, and readiness to face the challenges of living in a new culture.
Preferably have two years of formal Italian language instruction
Application Fee
$50
Priority deadline discount: Apply to a fall semester or academic year by February 15 and get a $400 discount. Apply to a spring semester by July 15 and get a $400 discount. Discounts are deducted from final balance.
Program fee includes iNext travel insurance. Full inclusions are found online.
Program

Application Due

Start Date

End Date

Costs

Program

Spring 2024

20 weeks
Application Due

Deadline Passed

Start Date

End Date

Costs

$13,750

Program

Spring Trimester 2024

12 weeks
Application Due

Deadline Passed

Start Date

End Date

Costs

$11,500

Program

Academic Year 2024

38 weeks
Start Date *
End Date *
Program

Spring 2025

18 weeks
Start Date *
End Date *
Program

Spring Trimester 2025

10 weeks
Start Date *
End Date *
Program

Fall 2024

19 weeks
Start Date *
End Date *
Program

Fall Trimester 2024

12 weeks
Start Date *
End Date *
Program

Academic Year 2023

40 weeks
Application Due

Deadline Passed

Start Date

End Date

Costs

$15,750

Program

Fall 2023

19 weeks
Application Due

Deadline Passed

Start Date

End Date

Costs

$13,750

Program

Fall Trimester 2023

13 weeks
Application Due

Deadline Passed

Start Date

End Date

Costs

$11,500
*Dates for this program are provided as tentative dates. Please consult with your study abroad advisor to confirm dates before purchasing your flights.
Ready to change your life?