Fitting Your Time Abroad Within Your Home Curriculum
Studying abroad in high school is probably the best thing you could do to gain confidence and skills before college. While it is a lot of fun, it is truly a semester or a year for learning and growing. So before you start packing, make sure you verify if and how your home school can credit grades earned abroad, and never lose sight of the life-long skills you will be developing as well.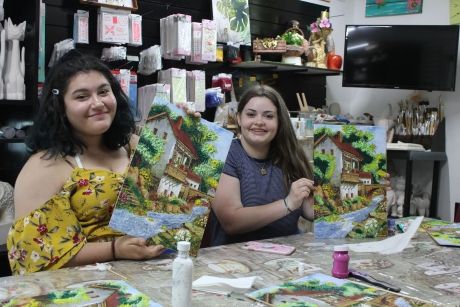 Grades & Credits
Each of our High School Abroad host countries has a Ministry of Education that controls the curricula for all students throughout the country. It's important for students to work closely with guidance counselors or other officials at their home school to ensure that credit for courses taken abroad is granted and transferred.
Here are some important things to keep in mind:
All students should meet with school officials to determine whether or not they will receive credit for coursework taken abroad. The home school also determines how the grades received abroad are translated on the student's transcript. Ideally, grades should not be transferred directly. Grading systems in the United States and abroad will differ, making it challenging to factor grades received on the program into a grade point average.
Because a Ministry of Education in each of our host countries sets the curricula for all students, it's important to remember that you might not have the same kind of flexibility you're accustomed to in choosing individual courses within that curriculum. Students often complete some graduation requirements, such as English and U.S. history, prior to (or upon returning from) their High School Abroad program.
Once you are settled into the proper courses and levels in your host school abroad, be sure to email the class schedule back to your home school.
Students will not receive an official transcript from their host high school. It's extremely important, then, that you ask a school official for a list of courses taken and grades received, to bring home with you at the end of the program.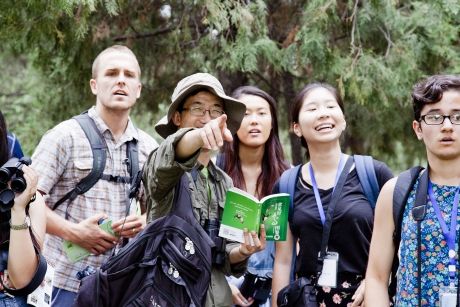 Building Skills for Life
Navigating today's interconnected world requires a range of 21st-century skills — with world languages and cultural awareness at the top of the list. That's why our study abroad programs focus on full cultural immersion in countries all over the world.
Regardless of which CIEE program you choose, academic excellence is always a top priority. The lessons you learn abroad with CIEE will boost your academic career — and catch the eye of college admissions officers.
Our programs also spark personal growth in surprising ways that help you become self-confident and ready to take on new challenges, meet new people, and be comfortable in new situations — whether at home or abroad. In just a few months, you will become:
A globally aware young adult who understands and appreciates other cultures
A strong communicator — in both your native language and a second (or third) one!
A flexible, independent thinker
Adept at handling a range of situations and challenges
More marketable to colleges
More mindful of your interests and talents
More proficient in the language of your choice