After eight months of living in Germany with my host family, I was really excited when my parents told me they would be coming to visit over my two week April school vacation. We decided to travel around Germany going to different cities such as Munich, Weimar, and Dresden, making our way up to Berlin. My dad stayed for a week, with my mom staying a few days longer and she and I could go visit Prague. Now there's only two months left until I'll be back with them for good!
We started off our trip in Munich - they flew in from Boston, and I flew down from Berlin to meet them there. I hadn't realized how much I'd missed them until I saw them in the airport and felt their hugs for the first time in so many months. I'd also become so accustomed to living without them and having to do things myself, that it was nice to be able to sit back and relax with them. On our first afternoon in Munich we got a two-hour walking tour of the city, in German. Both of my parents speak German to some degree - my dad learned the language as an adult and my mom speaks a dialect called Swiss German - so they were able to test me on how much I've learned since getting to Berlin. My dad absolutely loves to speak German, but doesn't have much opportunity in the US, so he really took advantage of the chance to converse with the natives during his time here. After out tour and learning all about Munich, we got some authentic Bavarian Weißwurst (white sausage) and Schnitzel to really embrace the culture. Those first few days in Munich were so much fun, getting to see my parents in person again after only seeing them through FaceTime for so long. We then made out way to Weimar...
One four-hour trip in a rental car later, and we were in the much smaller city of Weimar. We took another walking tour, and it is such a beautiful city with dark, but important, history. The concentration camp Buchenwald is near the city of Weimar, so my parents and I went there, too. I had never been to a concentration camp before, so for me it was really intense to see and read firsthand what had happened, exactly where I was standing, 80 years prior. It was a very depressing few hours walking around the giant camp where so many people had died, making me even more grateful to be spending time with me parents and checking my privilege. Our next destination would be a little more uplifting.
We made a drive from Weimar to Dresden, where we did some exploration ourselves instead of a tour. It's well-known that Dresden was heavily bombed in the second world war, and the aftermath is still visible in the blackened sandstone on some churches and buildings. A significant amount of the city had to be rebuilt, but it is still lovely to experience. Instead of staying in Dresden to wander around, we'd decided to do a day trip with a tour company to the Bastei Bridge and do some hiking on the border of Germany and the Czech Republic. Bastei is a giant rock formation that was created more than one million years ago from water erosion, with a similar vibe as the Grand Canyon, and a gorgeous place to visit. Our second stop was just on the border of Germany and the Czech Republic, where we hiked uphill through Narodni Park for 40 minutes to get the top of Pravcicka Gate, the biggest natural sandstone arch in Europe. There were benches and drinks, so we sat for a while enjoying the view. Then we hiked down and ate a late lunch, and headed back to Dresden for one last night before going up to Berlin.
Once we finally got to Berlin after our exciting days in other cities, my parents met my host-family. We all conversed in German and my parents could see my apartment and how I live. We also took my host family out to dinner so everyone could really get to know each other, and it was fun for me to see these two different parts of my life come together. I showed my parents all around Berlin in the next few days, telling them about my favorite spots to eat, seeing where my school is, and of course bringing them to all the tourist attractions. On Easter Sunday my dad flew back to Boston, but my mom stayed for a few more days. She and I took a train to Prague, a city neither of us had been to. It felt disorienting to be surrounded b speaking a language that and having absolutely no idea what was being said, since in Germany I can now speak the language, and it is not uncommon to hear English. We went on a bike tour of the city and saw all of the famous sites, including the Prague Castle and the Astronomical Clock. She and I stayed there until Wednesday, when we took the train back to Berlin, and on Thursday she returned home. Being with my parents was very enjoyable, but I'm glad that I still have eight weeks left in Berlin before I have to go back. I miss them (and my dog, of course) and it's been quite a ride having to figure out life for myself without them here to hold my hand, but luckily I have lots of support from my host family, friends, and the program coordinators to help me out. Time has really flown in the past eight months and I've learned an incredible amount of German and about the culture, but I'm still excited to go back in just two short months!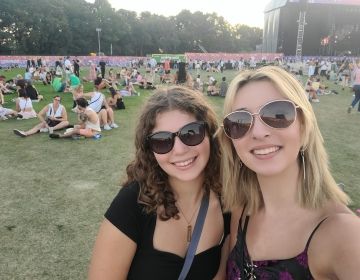 I recount my first month studying abroad in Berlin, filled with memorable moments. From exploring the city with my host family, to navigating the German school system and immersing myself in the local culture, every day brings so many new experiences.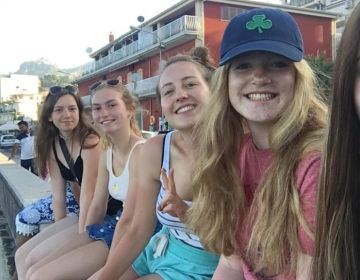 I'm back home now, in a suburb of Boston where I will be a high school senior in the fall. When I see friends or bump into neighbors, they smile... keep reading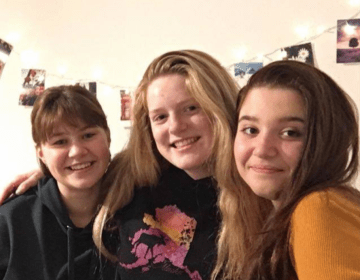 A difficult part of living away from home for any amount of time is staying in touch with friends and family. I have made so many great relationships with people... keep reading