Trains of Thought from Firenze
Florence is alive. I know that's a cliche, but I'm not talking about the "hustle and bustle," or the "life within." I mean that the city itself is disturbingly human. Maybe that's a borrowed sentiment from my recent tour of the Uffizi Museum, a goldmine of Renaissance art, which is loaded with interpretations of the human experience and history's attempts to depict it. Nonetheless, as I look out over the buildings below (and curse at the wind for messing up my braids), I'm struck by the personability of everything I see.
Ceramic tiles, all oddly color coordinated, spread out like skin, lined by hills and cypress trees (which I suppose constitute the hairline); the streets and alleyways are veins, filled with vessels that flow from place to place; the Arno river is one elongated limb, snaking under bridges and reaching towards the sea; each piazza is a hand, palm open to the sky, each sculpture a birthmark, each brick a follicle. The duomo to my left is, of course, the skull, made-up in geometric patterns with an eye on every face, watching as the city breathes and grows and falls apart, centuries at a time.
Then again, there's still no signal, so maybe it's not that incredible after all. I don't know why I'm surprised—the Florence Cathedral, Santa Maria del Fiore, isn't exactly known for cell service—but I was still hoping I'd be able to get through. Whether my true intent was to share this moment with my parents or make my friends back home jealous, the world may never know. Maybe it's for the best; for all the time I spent preaching independence and solidarity prior to my departure, I've rarely put it into practice. Still, I can't help but hear the nagging voice in my head, saying that those closest to me should take a piece of this moment with them as well, should be able to see what I see, especially since I'm seeing so much.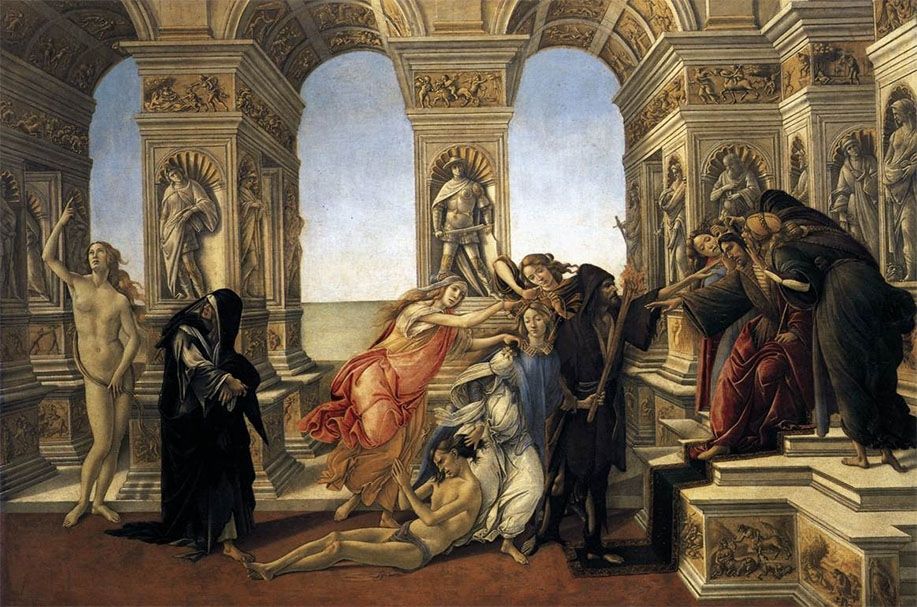 Two days have flown by, morphing into one blurry image of cloudy days and guided tours, barb-tipped breezes and oil paintings. Regrettably, I've not even finished the trip and I can already feel myself forgetting, well, everything. I know what I'll remember: the pictures of Hitler in my hotel, the 'Calumny of Apelles' (my new favorite Botticelli), and one very awkward night out on the town with our group coordinator. But that's probably it. How can one expect to absorb it all when there so much to absorb? It's like trying to force blocks of gold through a pasta strainer. And the Italians say that Florence is small.
My exhaustion probably isn't aiding my memory. I haven't really slept since I got off the train: now that I'm speaking English again, I might never shut up. And, of course, I'm excited to see my friends. At least, I think they're my friends, the same people I met in Milan. Yet, there is something unmistakably different about each and every one of them. The shier girls are speaking up, the louder boys have learned to listen, the flirts are making normal friendships and the know-it-alls are asking questions. Only three months have passed, but the little changes noticeably add up…
I can't help but wonder is the same phenomenon is observable in me.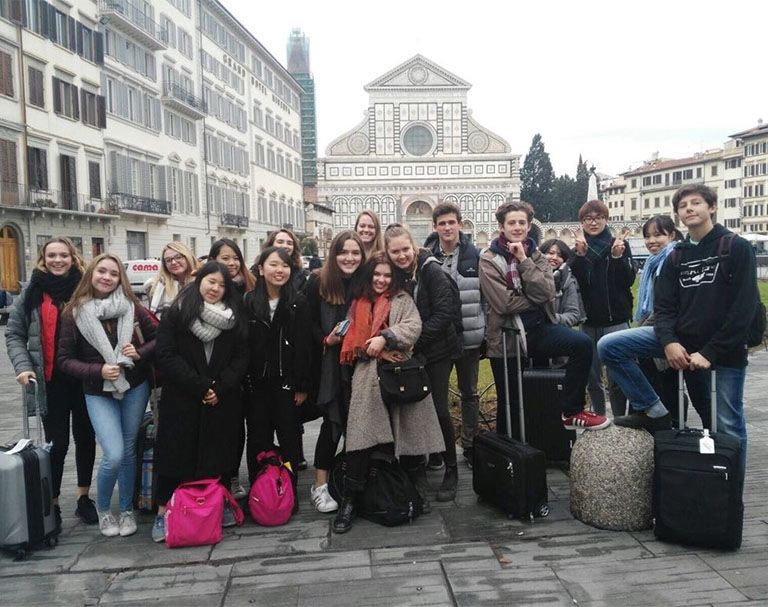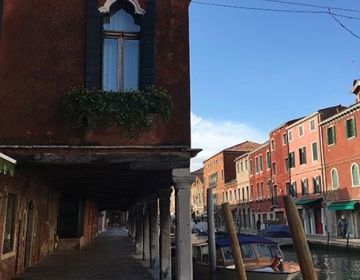 There's something truly ungodly about modern technology. I just flipped through my camera roll, holding down the right-arrow button out of nothing more than boredom; with that, my life literally... keep reading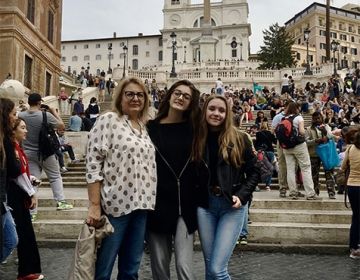 Today was a sad day. That doesn't mean that something bad happened today: quite the contrary. Today was, in every sense of the word, ordinary. Your average Italian Sunday with... keep reading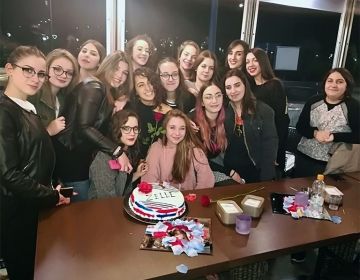 "Shh! Non vi dire niente, lei sentirà!" A couple of girls giggle, clearly struggling to follow Elena's instructions. It wouldn't matter; at this point, I already know what's going on... keep reading