Jump a Level in One of 6 World Languages
There's nothing like full immersion to master a foreign language. Not only do you grow new vocabulary at lightning speed, but you also gain invaluable insights into a local culture and pick up all the little things that make human interactions more authentic, which simply can't be taught in a classroom: from how your host mom greets you in the morning, to how people form a queue at the bus stop, or what music hip people hum in the streets these days.
Our gap year programs combine language classes with a homestay and cultural activities and excursions, to help you gain fluency in 1 or 6 languages (while having the time of your life).
Live the Language, Every Day
Whether you stay for a single 6-week block or a full semester, your new language skills will be put into practice with everything you do!
Language Class
You will be placed in a reputable local language school with other international students for 15-20 hours of instruction per week. The format of these classes and the placement process can differ country to country, but you will always be tested to be placed in a class with other students at a comparable fluency level, so that you can stay challenged and motivated throughout the entire stay.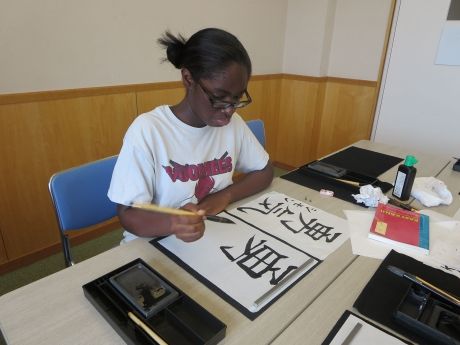 Real-World Practice
Whether you strike a conversation with a retail associate at a store, order take-out or navigate a foreign public transportation system, your language skills will be put to the test every single day. Watch for it: you will start dreaming in your target language faster than you think!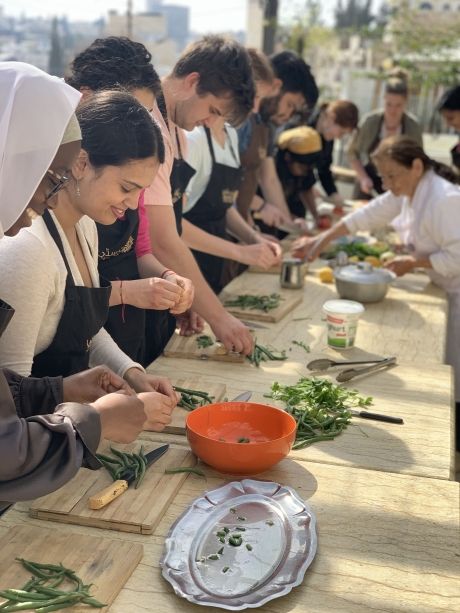 Cultural Immersion
CIEE understands all Gap Year Abroad students decide in part to travel with us because of the opportunity to experience the local culture of a foreign destination. CIEE staff plan fun cultural activities and outings designed to give students an insider's view of your program location. Let CIEE be your local expert! These activities and outings are a great way to get immersed in the local culture while sharing your experience and having fun with fellow Americans. Gap experiences strike that awesome balance between group and solo time.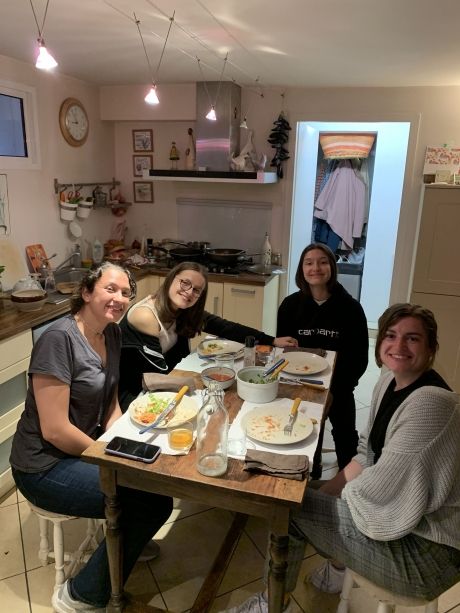 Food & Fun at Your Homestay
Your homestay is likely what you'll remember most fondly from your gap experience. Not only does it put you in a position to practice your language skills every day, it also provides you insights into the local way of life and customs like nothing else could. Compare football teams with your host brother. Talk politics with your host parent(s). Whatever the topic, you'll practice fresh words and skills and get to know each other better, while you dig into a home-cooked meal.
Broaden Your Horizon With Our Global Competence Course
CIEE Gap Year Abroad programs are focused on supporting participants in acquiring knowledge and developing skills to live in a globally interdependent and culturally diverse world. In addition to career exploration activities and experiences and gaining a better understanding of the local culture, you will take part in our Global Competence Course. This online course will allow you to connect and collaborate in real-time with our entire cohort of Gap participants worldwide, through interactive workshops and discussions. Reflect on your own cultural biases, share insights about your experience and learn about topics ranging from cultural identity and leadership styles to how to work and live sustainably or develop communication skills.
Explore Language & Culture Programs
"The biggest benefit of learning German here is how much immersion you have and how much German you hear on a daily basis. You start thinking in German!"

Christian S., Midwest/Oak Park and River High School