Get in touch with your employer as soon as your travel plans are made. Check the dates on your DS-2019 form with them and make sure that their information matches yours. Also share phone numbers, and flight information. Let your employer know how you will be traveling from the airport to your job. Give your flight information to your CIEE international representative, too.
Keep important documents, money, prescription drugs, and valuables with you. Do not put them in your checked luggage.
Follow These Tips
If this is your first time traveling, follow these tips to make sure your journey is as smooth as possible:
- Check with your airline about luggage fees and restrictions.
- Bring a change of clothes in your carry-on bag in case your luggage is delayed.
- Make sure prescription drugs are clearly marked, and include a note from your doctor.
- Do not bring any perishable foods.
- Arrive at the airport early and keep your bags with you at all times.
What to Do When You Land
The more you learn before you depart, the easier it will be to get settled when you arrive in the United States. Take full advantage of the Internet. Go online and research housing, transportation, geography, and things to do and see. Contact your employer. They may be able to help you.
The trip to the United States might be long. You will be tired because of the travel and time difference. Make it easy on yourself and be prepared with: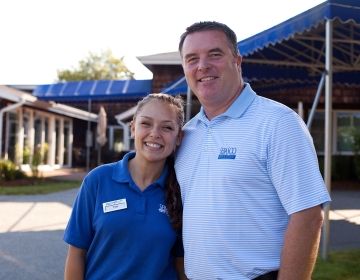 A Temporary Place to Stay
Hostels, affordable hotels/motels, and universities are all good options for temporary housing. Book a room in advance so you will have a place to go when you arrive. Employers are great resources for finding long-term housing. Some even offer accommodations for your entire stay.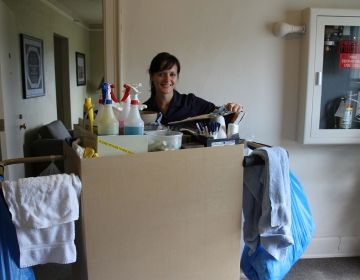 Transportation
Plan how you'll get from the airport to your temporary housing, and from there to your final destination. Transit agencies (bus lines, subway systems and railroads) publish schedules, maps, and fares online. Your employer can tell you the best way to reach your destination.