Spend the summer in the great outdoors doing what you love, learning about yourself, helping kids uncover their personal strengths and passions, boosting your resume and having fun. All this while getting back to nature, creating lifelong friendships and learning about life in America.
At Camp There Is a Role for Everyone
Working as a Camp Exchange USA camp counselor might be one of the best summer job ever. While there is a great routine at camp, every day is different, and you'll get to be part of many different activities and responsibilities. No matter with role you'll have at camp, you will always have to opportunity to:
Develop essential leadership and teaching skills
Establish lifelong friendships with your peers, mentors, and campers
Gain a deeper understanding of and appreciation for U.S. culture
Share your own culture in meaningful ways
What Makes a Good Camp Counselor?
Whether you want to spend a summer teaching your favorite sport or activity, or you are excited to guide a group of campers through the summer, there is a job for everyone at camp!
Your Camp Counselor Roles:
As a camp counselor your responsibilities start when everyone gets up in the morning and last until it's time to say good night. At camp there is always a lot to do! Even though we generally talk about two types of counselor roles, each counselor has a very diverse set of responsibilities.  No matter what role you are assigned, your will have a lot of variety in your day to day and will get the opportunity to experience all aspects of camp life.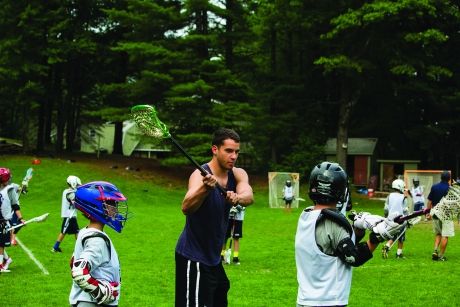 Activity Specialist
As an activity specialist your main focus will be to engage directly with kids to teach them new activities and skills such as horseback riding, archery, field hockey, and more.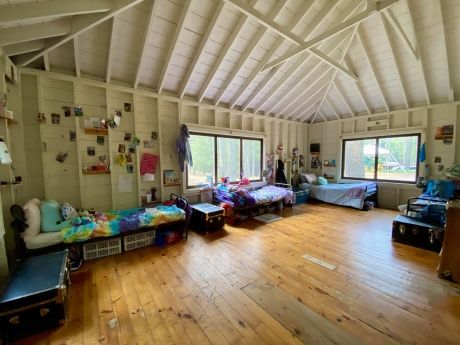 Cabin Counselor
As a cabin counselor your responsibility will be to live with and guide campers throughout the camp experience. Be more than just a counselor; be a bunkmate, mentor, and friend.
Types of Camp
There are thousands of camps in the U.S.  We look for a camp that's looking for YOU! CIEE works with a wide variety of camps and in almost every state in the U.S. Whether you are placed at a private or non-profit, special needs or specialty camp, all our camps are vetted and accredited by the American Camp Association (ACA) and your camp will be the best camp for you.  Find more information about the types of camp here.
Your Camp Exchange USA Package
With CIEE Camp Exchange USA, you get the service and support you need to succeed. This includes:
Placement at a high-quality, accredited summer camp in the U.S. Your placement is based on your unique skills, personality and experience and the needs of the camp.
Room and board during your stay at camp and spending money for travel after camp.
Complete J-1 visa sponsorship and application assistance.
Comprehensive travel medical insurance for the duration of your program.
24/7 best-in-class support for the duration of your program - we are always here to help!
An in-person pre-departure orientation in your home country.
Full training at camp with fellow international and American counselors to get you ready for the summer.
Arrival Meet & Greet in the U.S. Get a free transfer from the airport, a one-night stay in a hostel, and onward travel to camp the next day! (First-time participants only, dependent of camp placement)
Up to 30 days after camp to travel and explore the U.S. Explore famous cities, visit quintessential landmarks, and see the diverse landscape, peoples, cultures, and cuisines spread across this large, beautiful, welcoming country.
Who Can Join
University students, graduates, teachers, youth workers, and/or those capable of teaching a specialized camp activity are eligible for Camp Exchange USA. You are not required to teach a special skill or activity offered at summer camps, but all applicants must have experience working with kids and leadership experience
You must also:
Be between the ages of 18 and 27
Be proficient in spoken and written English
Be comfortable working with children
Energetic, fun-loving, and happy in an active environment
Ready to spend June – August (at least 8 weeks) at camp
Have a clean criminal background record
What Participants Are Saying
"It changed my life and my whole perspective on life. I saw and learned skills that could definitely help me in the future and would recommend this to anyone. I honestly could not pinpoint one outstanding thing because everything was so amazing and memorable. I would not trade and compare my experience for anything." 

Henry from South Africa

"I worked at a Girl Scout camp so we were very outdoorsy which I didn't have much experience with before. It was amazing being able to learn some skills related to that such as how to build a fire and then building them for the campers at our weekly campfire, singing songs, doing skits etc. It was all very memorable, particularly the connections everyone made with each other and all the fun we had together."

Sophie from New Zealand

"Breaking away from the hustle-and-bustle of the modern world for a couple of weeks reminds you what is important about the people around you, and gives you the confidence to assert who you really are."

Eoin from Ireland

"It's a great way to find passionate people like you from different parts of the world. You learn so much not just about yourself but about the world around you - from meeting people from different countries to exploring the US in your 30 day post-camp travel. It's a wonderful experience."

Leandra from the Philippines
Get Ready for a Life-Changing Summer
Live. Exchange. Discover.
Learn what it's like to be a camp counselor in the U.S.

Connecting Global Leaders, Creating Lasting Impact
Led by the U.S. Department of State in partnership with organizations like CIEE, BridgeUSA brings together the next generation of current and emerging young leaders through unmatched cultural and professional exchange programs. 
Learn more about BridgeUSA