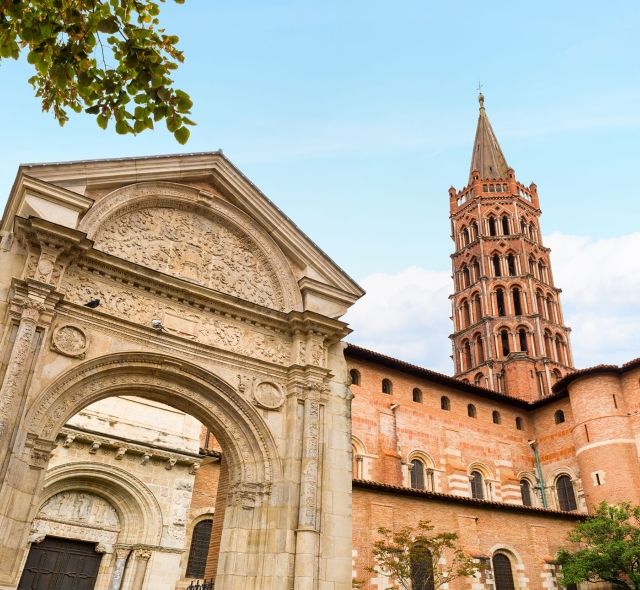 High School Abroad in France
Program Overview
Language Proficiency
Our program provides students with 150 language contact hours in just a few weeks.
Global Citizenship
After immersing yourself in unfamiliar practices and customs, you'll become better equipped to interact with people from other cultures — in school, on the job, or in your personal life.
College Readiness
Studying abroad gives you the kinds of life skills that can't be learned in a classroom — and shows college admissions reps that you're already one step ahead in terms of initiative, maturity, and independence.
93%
said their experience made them more aware of global issues.
79%
said their experience with CIEE helped shape their college applications.
96%
said they regularly use the knowledge and skills they acquired while abroad with CIEE.
The Destination
The Destination
Beaches, skiing, world-class museums — there's something for everyone in Europe's largest and most diverse country.
With CIEE High School Abroad in France, you'll experience what daily life is really like for your peers in the largest — and most diverse — country in Europe.
All our homestays are located in the greater Midi-Pyrenees region, famous for its amazing food, fair climate and cultural scene. Get ready to settle in a peaceful little countryside town like Villefranche-de-Lauragais, Montgiscard or Baziège. Conveniently located within a couple of hours drive of the Atlantic ocean, the Pyrenees mountains and the Mediterranean coast, you'll have the opportunity to appreciate many of France's amazing natural landscapes and cultural destinations.
Discover the country's rich culture and history, both in class and through your own personal explorations. You'll advance your French language skills through intensive study and casual conversation, and build practical, real-world skills that will serve you in college and beyond.
Lose your voice cheering for the local rugby team during a close match. Try eating escargot at dinner out with your homestay (and surprise yourself to find it's not as strange as you had imagined). Get a feel for regional slang, and build your vocabulary by chatting with local shop owners, neighbors, and friends of your homestay.
CIEE wants all our students to feel welcomed, supported, and empowered to succeed while studying abroad. Local CIEE staff have provided details about conditions and cultural attitudes that students with specific identities might encounter in France.
Orientation
Upon arriving in France with your fellow participants, you will be met by CIEE staff in Toulouse for a multi-day orientation. During orientation, you will participate in a series of workshops focusing on a variety of themes — culture, language, academics, social norms, and current events — all designed to best prepare you for your experience in France. You will also take three hours of language classes to help prepare you for your language immersion experience. In addition, you'll see some of the best that Toulouse has to offer!
Participate in an exciting scavenger hunt, where you'll explore the city and put your French into practice. Visit some of Toulouse's most impressive structures: the Basilica of Saint-Sernin, the Capitole de Toulouse, and the Pont Neuf.
Daily Life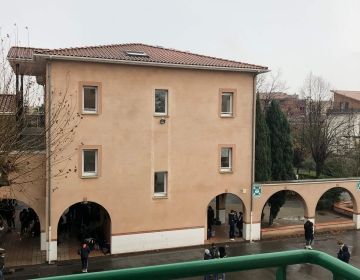 Last week was my last week of school so I wrote a letter to my class saying goodbye and thank you. This is the version I wrote in French and... keep reading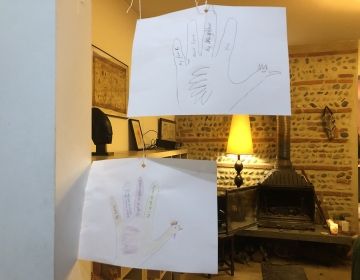 Thanksgiving was last week, and I wanted to share what it was like for me in France. Since Thanksgiving isn't a holiday in France I had school, but I celebrated... keep reading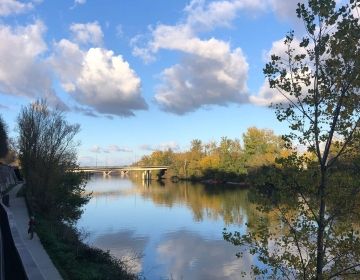 I applied to study abroad in France last fall before the coronavirus pandemic. It definitely changed some things and so I wanted to share about my experience being in another... keep reading
Activities
Sample Activities
France is well-known for its rich history, as well as world-famous art, architecture, food, and culture. With cosmopolitan cities, alpine ski villages, quiet countryside, and a bustling coastline, France has something for everyone. From the Eiffel Tower to the beaches of Nice, there's no shortage of top attractions to explore. Wherever you're placed to live and study, you are only a train ride away from a range of amazing destinations. You'll have a whole year or semester to discover the country — on your own, with new CIEE friends, and with your homestay.
Tuition for this program includes the cost of one day trip and one overnight trip per semester. Trips will take place earlier in the semester to allow trimester students the opportunity to participate. These trips vary every semester and may also be adjusted to mitigate COVID-19 risks, but some examples of past excursions have included: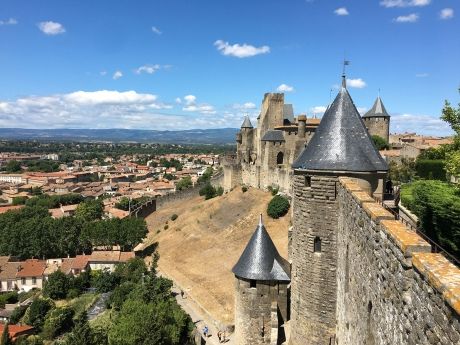 Fall Semester
Carcassonne (Day Trip)
A UNESCO World Heritage Site, Carcassonne is listed by CNN Travel as being the second-best walled city in the world. Spend a Saturday with CIEE staff and your fellow participants exploring this incredible destination.
Tarn-et-Garonne (Overnight Trip)
In the nearby département of Tarn-et-Garonne, discover the best of southwestern cuisine in a cooking workshop where you'll chop, peel, and mix in a professional kitchen before savoring the three-course meal you'll have helped prepare. Then, stroll around the city of Montauban, the capital of the Tarn-et-Garonne. A protestant city in a Catholic kingdom, Montauban has been labeled a city of art and history since 2015. You'll be mesmerized by the paintings and sculptures at the Ingres Bourdelle Museum or the arcades at the Place nationale. You'll also be enchanted in the medieval village of Saint-Antonin-Noble-Val and discover local specialties at its extensive Sunday market. Besides museums, city streets, and cuisine, the Tarn-et-Garonne also holds breathtaking rivers, mountains, and canyons for hiking, and canoeing!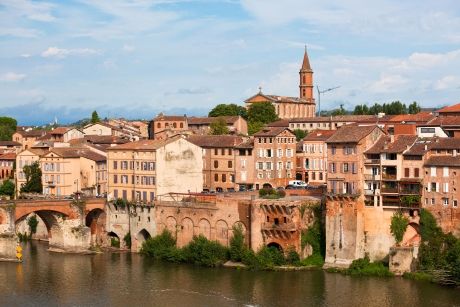 Spring Semester
Albi (Day Trip)
A UNESCO World Heritage Site, Albi is located just one hour from Toulouse. Join your CIEE cohort in a day of exploration and good food! Spend time meandering through the city, visiting some of the top sights.
The Lot Valley (Overnight Trip)
You'll travel deep into the French countryside to the beautiful Lot Valley. The trip will start in Figeac, a city with a fascinating blend of medieval, Gothic, and Romanesque architecture. From there, you'll continue on to locations such as Saint-Cirq Lapopie and Rocamadour, ranked among the most beautiful villages in France. You might also visit the 20,000-year-old painted cave of Pech Merle and the underground river and limestone galleries of Gouffre de Padirac. There's so much to see in the Lot Valley!
"Over the last weekend in January, I went to a park called Les Trois Forêts with my host mom, my host brother, and my host mom's sister and her two little girls, and it was the best experience I had. Not because of what we did (indoor swimming in a huge area, playing board games like a family, etc.), but because this was when I decided that I loved everything about this year, even the hard and the bad parts, and that I wanted to spend my life traveling and having moments like this one."

Madelyn F., CIEE High School Abroad Alumna

"I learned things that aren't taught in schools: what is really important to me, what I want out of life, and how to be more open-minded and confident."

Sophie R., CIEE High School Abroad Alumna

"Everyone is shocked to hear that I studied abroad when I was 15 years old. I'm shocked myself — yet, quite frankly, I'm shocked that it isn't more common to study abroad in high school. CIEE gave me an opportunity that most people have never heard of. The program transformed me into the person I am today, with impeccable people skills and the ability to adapt to any environment. I owe a huge thanks to the CIEE program. I am proud to be a CIEE alumnus!"

Alex A., CIEE High School Abroad Alumnus
Dates & Fees
Eligibility
Be in their 9th, 10th, 11th, or 12th year of schooling and between the ages of 15 and 17 at the time of the program start and cannot turn 18 while on program.
Have a minimum GPA of 2.5.
Please note High School Abroad participants are not authorized to volunteer, take jobs or seek employment during their stay
Demonstrate, through the application process, their flexibility, maturity, adaptability, and readiness to face the challenges of living in a new culture.
Have 2 years of French or equivalent
Application Fee
$50
Priority deadline discount: Apply to a fall semester or academic year by February 15 and get a $400 discount. Apply to a spring semester by July 15 and get a $400 discount. Discounts are deducted from final balance.
Program fee includes iNext travel insurance. Full inclusions are found online.
Program

Application Due

Start Date

End Date

Costs

Program

Spring Trimester 2024

11 weeks
Application Due

Deadline Passed

Start Date

End Date

Costs

$13,750

Program

Spring 2024

18 weeks
Application Due

Deadline Passed

Start Date

End Date

Costs

$15,000

Program

Academic Year 2024

38 weeks
Start Date *
End Date *
Program

Spring 2025

18 weeks
Start Date *
End Date *
Program

Spring Trimester 2025

11 weeks
Start Date *
End Date *
Program

Fall 2024

17 weeks
Start Date *
End Date *
Program

Fall Trimester 2024

12 weeks
Start Date *
End Date *
Program

Academic Year 2023

39 weeks
Application Due

Deadline Passed

Start Date

End Date

Costs

$17,000

Program

Fall 2023

17 weeks
Application Due

Deadline Passed

Start Date

End Date

Costs

$15,000

Program

Fall Trimester 2023

12 weeks
Application Due

Deadline Passed

Start Date

End Date

Costs

$13,750
*Dates for this program are provided as tentative dates. Please consult with your study abroad advisor to confirm dates before purchasing your flights.
Our Staff
Ready to change your life?