Hello Friends!
As of right now, frankly, I have nothing of substance to say. I just wanted to kickstart the blog with a little portion of information about me as well as my feelings starting my adventure in Germany. Admittedly I'm tired, exhausted, and extremely hungry. (Although this is not out of the ordinary for me) However the sleeplessness and exhaustion do not damper the pure excitement I feel while writing this. This has certainly been a long and exciting journey for me. Researching programs, watching alum youtube videos, fantasizing about living abroad, and attempting (emphasis on attempting) to use language apps. 
It was an extremely emotional event in my life when I finally had to get on that plane to finally go about my journey. It is certainly true that you are leaving your life behind to start a new one, but it doesn't mean that you are leaving your old one behind.To better explain this:  Life is about who you've become based on your experiences and the people around you.  While "parting is such sweet sorrow", it sometimes is that final challenge to test the integrity of your relationships. The evening before I got on the plane, my Dad handed me a journal/diary of his daily life. He told me I might find it insightful (and hilarious) reading about the daily challenges, mistakes, and opportunities for improvement in his day to day life in Scotland. The first page was titled December 17, 1992, hence the title of this post. My father was never super supportive of me going to Germany, and there were trust issues that existed in our relationship because of that. But a token of his faith and trust has truly meant the world to me. And even though my dad and I aren't perfect, he has my undying trust as well. Today is my December 17, 1992. 
Let's backtrack a little…
Hiya! My name's Adam, I'm a Junior from Aurora Ohio. Aurora is just outside the more widely known city of Cleveland. You know? The only city with three professional sports teams who seem to do worse and worse every year. Anyways, my interests include music, politics, debate, and philosophy. I've performed in several music groups around Cleveland. From choral groups, choral ensembles, marching bands, guitar orchestras, and brass bands. I've also had a little experience on the technical side of things, as I've worked for my schools IT department for a few months. But mostly I'm just a huge music geek. My interest in CBYX, or exchange as a whole; initially resulted from a conversation I had with a danish student who was planning on traveling to Canada through a rotary exchange. The prospect of traveling to a foreign country, and taking a massive risk to gain a deeper understanding of the world was extremely appealing to me. So I began to do my research, like really doing my research. Pouring through 100's of hours of media from exchange students. And finally, after a year and 9 months; I'm finally taking that risk.
A large part of this blog will be me comparing my mistakes and embarrassments abroad with my fathers old entries into the journal. Many of these I'll look back at as: "What was I thinking" moments, but it'll give me and you (whoever reads this blog) a chance to laugh at my mistakes. Part of an exchange is swallowing your pride, and just having the ability to laugh at oneself. If you begin to view mistakes as opportunities for learning, that is truly where real improvement begins. Stepping out of my comfort zone is something I want to define my exchange year with, and I think that will ultimately shape me as a better person. 
Well! That's it for now. I'll talk more about my (amazing) host family, the DC orientation, and starting off language camp in my next post. This post is just me wishing to get something short and sweet out before the real adventure begins.
Feel free to follow me on insta: @pulledpork_, I'll post a ton of stuff relating to CBYX on there. So if you're in the mood for your insta feed being spammed. Please consider following me! 
(I'll also have a youtube channel up in a little bit. Which will focus more on day to day life rather than just my incoherent ramblings that you'll find on here.)
I want to thank my family, friends, ciee staff (looking at you Katie and Alejandra), experiment e.v. staff, and the extremely gracious State department. Your continued support has meant the world/universe/galaxy to me!
Needless to say, I'm beyond excited for what this year has in store, and I can't wait to share my experiences with you all! :)
Take care, stay safe, and Hakuna Matata. 
-Adam
12/17/1992
08/042022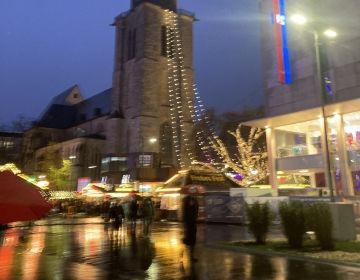 The three months I've spent in Germany have given me all kinds of unexpected circumstances. However, never in my life did I think I would find myself on a full train being squashed to bits by every BVB fan in the entire country.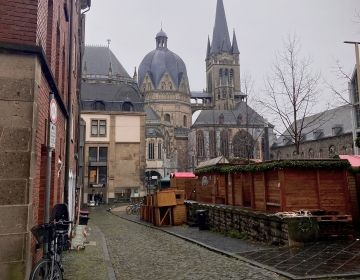 Last weekend, I spent a rainy day exploring the city of Aachen. It was a dreamlike experience, and it reminded me that no matter how hard it rains, I will always adore exploring, traveling, and learning. A few raindrops are hardly enough to stop me from doing so.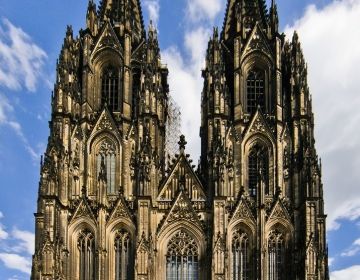 Although this post is a little late, I found looking back on my trip to Köln last month as a good way to encapsulate the gratefulness I feel for the new knowledge and beauty I've experienced so far in my exchange year!