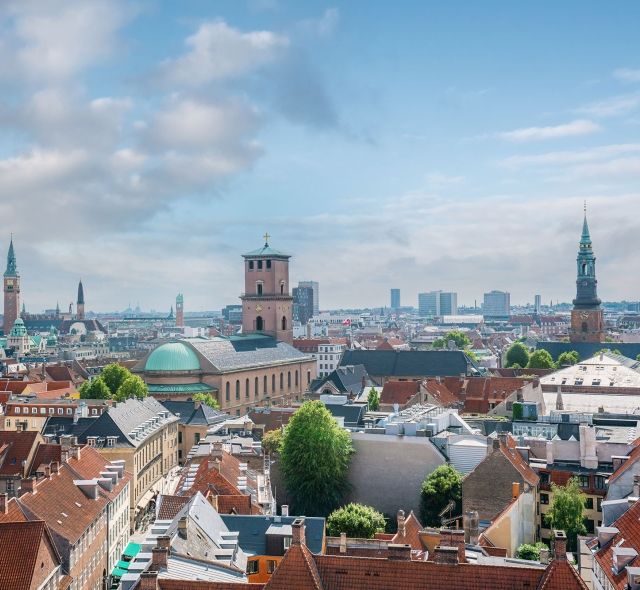 Global Internship
Study Program
Part-Time Internship
Overview
Learn about Scandinavian innovation and design
Copenhagen integrates old and new architecture and design to create a modern European capital that still feels cozy and "hyggelig."
Work in one of Europe's most bike-friendly cities
enjoy the freedom and flexibility of eco-friendly commuting.
Major industries headquartered in Copenhagen
including Maersk, the world's leader in shipping and logistics.
1843
Year the second-oldest amusement park in the world, Tivoli gardens, was founded
160
Number of languages that Christian Andersen's famous fairytales are translated to
2nd
World-ranked happiest country
Experience
Your Destination
Copenhagen has undergone a transformation in the past decade and has emerged as a "must-stop" destination in Europe. Fine dining, natural wines, and its reputation as an environmentally friendly city have earned the city top billing from foodies, students, and those seeking refuge in one of the "happiest countries in the world." Despite playing host to over 600,000 residents, Copenhagen retains an old-world, small-village feel – with more bicycles than cars traveling its streets. Students discover an endless array of cultural activities, history, architecture, and more, in one of Europe's safest capitals.
CIEE Copenhagen is located in the city center – we like to say a 5-minute walk gets you everywhere you want to go. The Center's beautiful and very comfortable Lounge is where students love to work, hang out, people-watch - and take naps! 

CIEE wants all our students to feel welcomed, supported, and empowered to succeed while studying abroad. Local CIEE staff have provided details about conditions and cultural attitudes that students with specific identities might encounter in Copenhagen.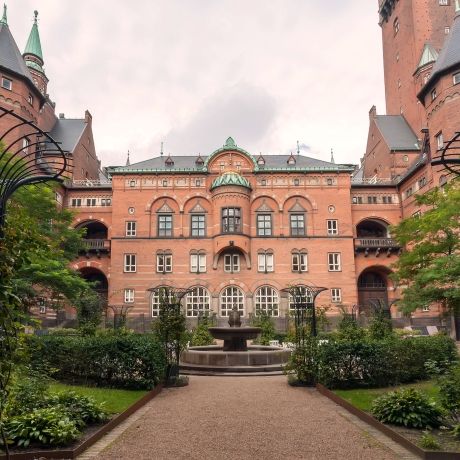 Excursions & Activities
Take a daytrip to explore Hamlet's Castle in Helsingør - just one of many castles harboring the stories of Scandinavia's past. 
Take an overnight trip to other parts of Denmark, and explore some of the unique landscape and visit one or more of the sites listed on UNESCO World Heritage list – like the Wadden Sea or Stevns Klint 
Explore the National Museum and see how Copenhagen transformed from a fishing village in the 10th century to a world leader in sustainability and innovation. 
Experience Danish hygge – a lifestyle trend described as a quality of coziness and comfortable conviviality that engenders a feeling of contentment or well-being. 
Take a short train trip across the bridge to Sweden and explore the young city of Malmø (half the population is under 35) with lots of cobblestone streets full of cafes and shops. Get on the train again and Visit Lund – home of a 12th – century Romanesque cathedral and one of the oldest and largest universities in Scandinavia.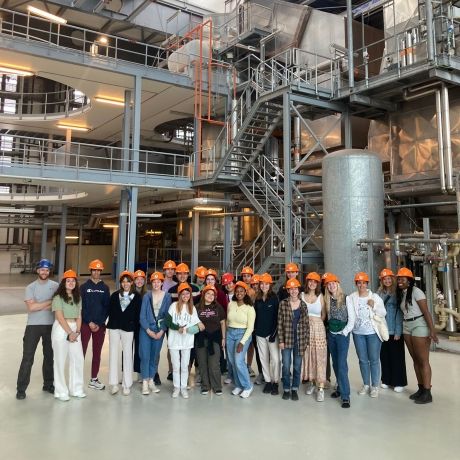 Professional Development
Take advantage of resume help and interviewing skills based on local business culture 
Explore your own career path through workshops on personal branding, networking skills, and making the most of out your internship 
Examine and develop your transferable skills through guidance and feedback from your supervisor and instructor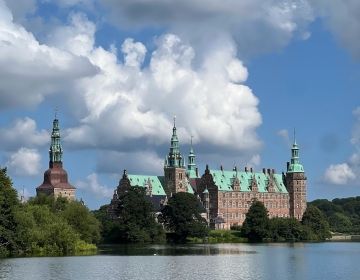 By: Emmet Anderson The Louisiana Museum I genuinely think the Louisiana Museum in Humlebaek is the greatest museum I've ever been to. For starters, the location is impeccable. On the... keep reading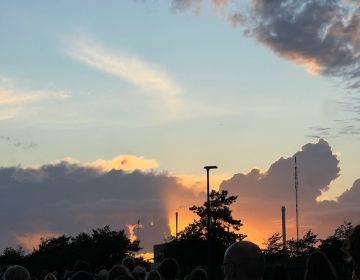 By: Emmet Anderson When I was trying to decide what city to study abroad in this summer, I stumbled upon a video about Copenhagen with the concept of Hygge at... keep reading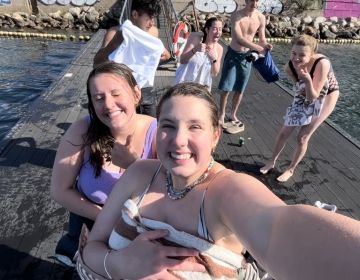 Hi friends! I just wanted to share about one of my favorite memories from my time in Copenhagen. CIEE offers a lot of fun activities throughout the week so students... keep reading
Housing
CIEE Copenhagen offers two different housing options to ensure you're comfortable in your home away from home. Housing options are located in neighborhoods with convenient access to efficient and clean public transportation, shops, cafés, grocery stores, and anything you'd need to live like a true Copenhagener.​ The commute to CIEE Copenhagen will take no longer than 40 minutes, either by bike or public transportation. 
Standard Housing: Includes a single room at a residence hall located 30 minutes (by public transportation or bike) from CIEE Copenhagen. Private rooms are equipped with kitchen access and an en-suite bathroom either in a shared apartment with another student or as a single-use efficiency apartment. Residence halls provide shared common spaces with a communal kitchen, multiple study and hangout areas, and gym facilities. 
Select Housing: Includes a double room at a private residence hall located under 10 minutes (on foot) from CIEE Copenhagen. Each dorm room is equipped with a kitchenette and an en-suite bathroom, along with shared common spaces including a communal kitchen, multiple study and hangout areas, and gym facilities. Select housing requires an additional fee.   
A note: Housing is on a first-come, first-served basis. If we cannot accommodate your first housing choice, we'll let you know before you arrive.   
Meals are not included. Students may prepare their own meals in a kitchenette or the residence hall's shared kitchen facilities. CIEE provides basic cooking utensils and cleaning supplies. There is also a wide range of restaurants and cafes located nearby. 
Academics
As a global intern in Copenhagen, you'll work in a non-paying position within a wide range of opportunities across a diverse set of industries. Extracurricular excursions and cultural activities in and around London complement your coursework and immerse you in the history and culture of the city.
This semester-long program includes 6 weeks of academic coursework and a 12-week internship and academic seminar. Class environment varies depending on the course and is designed to follow U.S. academic culture and standards.
Courses
Course Notes
All internships are offered in English.
Students should expect to spend 19-25 hours per week engaged in internship work
Block I courses are chosen from any of the courses offered through the Open Campus Block program in Block I. Courses are listed as "Fall Block I" and "Spring Block I" respectively.
The optional courses for Weeks 7-18 available for Block II and Block III are listed below. Students can only add one optional course per block (Block II and/or Block III).
Hybrid Courses  
Some CIEE courses are offered in hybrid format to make them available at multiple program locations and increase your course choices. A hybrid class is taught synchronously in a classroom in one location, and students in the program at other CIEE locations join live online. All students have the same instructor and meet as one class. Co-curricular activities are tailored to each student's location to promote local, experiential and intercultural learning for all. The syllabi show the location of instruction for all hybrid classes and from what program locations the course can be taken. Hybrid courses can be identified as those whose course codes end in "CIEE".
Note: This course listing is for informational purposes only and does not constitute a contract between CIEE and any applicant, student, institution, or other party. The courses, as described, may be subject to change as a result of ongoing curricular revisions, assignment of lecturers and teaching staff, and program development. Courses may be canceled due to insufficient enrollment.
"(GI)" denotes courses that originated at CIEE's Global Institutes and that are offered at multiple CIEE sites.
Scholarships
Scholarships & Grants
CIEE offers scholarships and grants annually to help students like you make your study abroad dream a reality.
Students who apply to this program are eligible for the following scholarships and grants:
Ping Scholarships for Academic Excellence
Global Access Initiative (GAIN) Grants
CIEE Gilman Go Global Grant
MSI Grant
To be considered, submit the CIEE Scholarships & Grants application within your CIEE program application.
Dates & Fees
Pre-departure Advising
Advising before you depart to set goals and answer questions
Optional on-site airport meet-and-greet
Orientation
Introduction to your program plus practical information about living in your host city
On-site Staff
Full-time program leadership and support in your city
Cultural and/or Co-curricular Activities
Travel Protection
CIEE iNext travel protection
24/7 emergency on-site support
Staff
Brittany Perry has been the academic director for CIEE in Copenhagen since December 2021, and brings extensive teaching experience with her from several US institutions of Higher Education.
Student Life and Program Manager
Rebecca Siert has been with CIEE in Copenhagen since May 2019, and has studied abroad in the US and worked as an event planner and on projects for different organizations before joining CIEE Copenhagen.
Get Started Steps
Get Started
Here's what you need to do to take the next steps:
Start an Application 
You're one step closer to an amazing study abroad experience!
Connect With Your Campus Study Abroad Office  
Share your plans and confirm you're on track to meet all required steps to go abroad. 
Contact Us 
Send us an email if you still have questions or need information about applying to this program.