My Trip to America or the Secret Life of a Russian Student
Привет!
My name is Ivan Panin and I'm a junior at Moscow State Institute of International Relations (MGIMO) in Moscow, Russia, where I volunteer with CIEE as a Russian buddy. I spent the past summer in the US and it turned out to be an unforgettable experience, about which I would like to tell you!
Last winter, Bella, my American Buddy, told me about the Russian Language Camp located in Bemidji, Minnesota, and encouraged me to apply for a counselor position, so I gave it a shot. The camp is called Лесное Озеро ('Forest Lake' in Russian) and it is a place where American kids who are interested in learning Russian may immerse themselves in the Russian culture. After working at the camp, I had some time to travel around the US and to visit American students who studied abroad at CIEE Moscow in 2017 and 2018 and I would like to share my favorite memories from that trip. 
LIVING IN A FRATERNITY IN ORONO
This was the coolest part of my trip! We don't have Greek life in Russia - Russian students either live in the dorm or rent an apartment not far from campus. In Orono I had a great chance to meet American students, and to see what life of a typical American college student looks like. My friend and CIEE Moscow Fall 2017 student Brawley showed me around the city, I tried my first bagel there, which for me tasted like a doughnut (I know it doesn't). Also, Brawley's family invited me to have lunch with them and we got along very well. I even taught them how to play a Russian card game Дурак ('Fool'). It was fun to feel a part of this different community, even if it was just for a few days.
HOMESTAY AT DEREK'S
While in Boston, I visited Derek – a CIEE Moscow student, who was on a study abroad program in Russia in fall 2017 and spring 2018. Derek's family kindly allowed me to stay at their home for a few days. The homestay was incredible, as they live in a traditional American house with two floors and a basement, where you could do laundry. American houses look very similar to a foreigner, as they are all built and designed in the same fashion.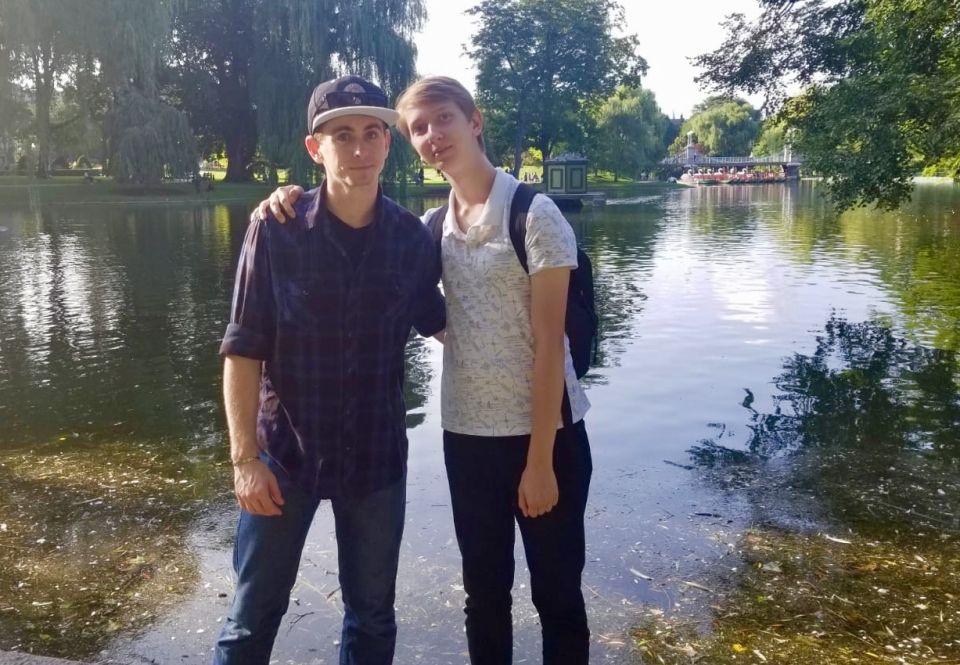 Derek's family was very welcoming, and they asked me a lot of questions about Russia and Derek's study abroad experience in Moscow. I was even lucky enough to attend a family get-together, as Derek's cousin was about to leave for Spain to teach English, and they decided to celebrate as a family one last time.
LECTURE AT GEORGE WASHINGTON UNIVERSITY
When I was in Washington, DC I had a great chance to attend a lecture on international law with Alina, my US friend and a CIEE Moscow 2017-2018 Academic Year student, at her university. I would say that American professors are very passionate about their jobs and try to get their students involved in discussions within the class. While studying abroad in Moscow at MGIMO-University, Alina had a chance to visit public lectures by prominent politicians and professors, so it was amazing for me to be able to do the same in the United States.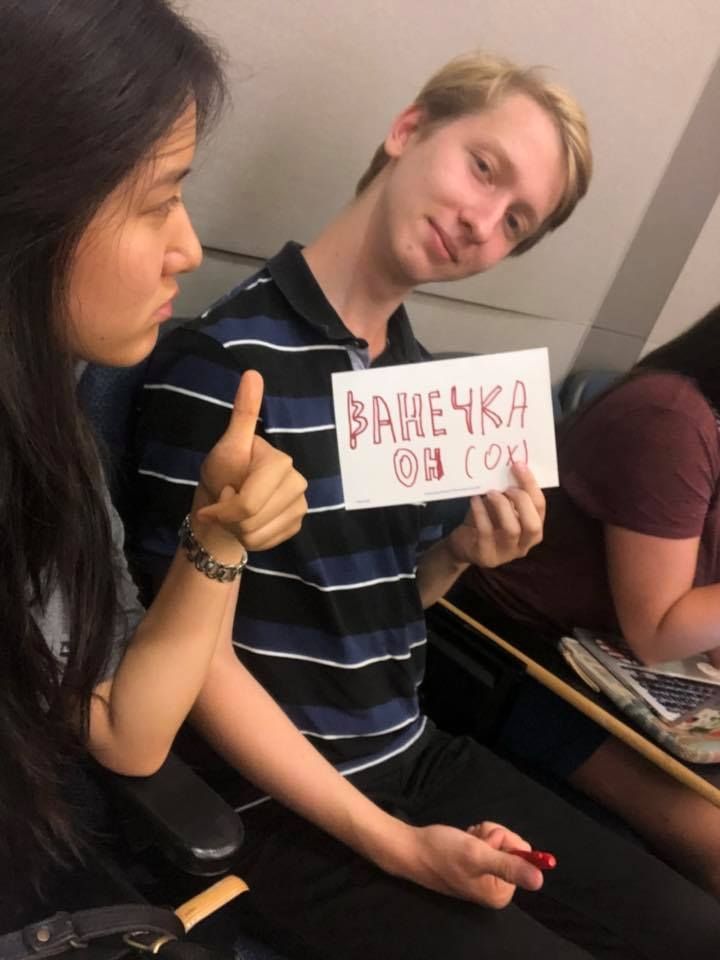 I genuinely think this experience made my summer and I really am waiting for new CIEE students to come to Russia and enjoy learning about a new culture just as I did last summer!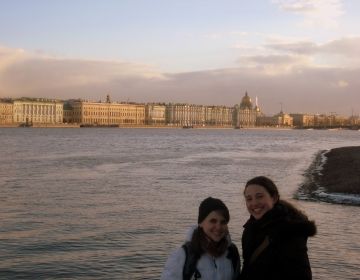 Emily Crowell Spring 2008 Vanderbilt University Why did you choose to study abroad in St. Petersburg? What were your expectations? Did they match the reality? I was a history major... keep reading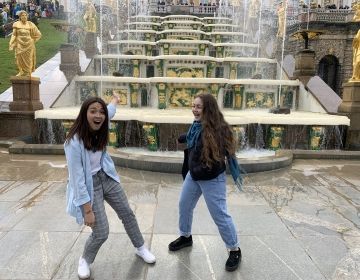 Erin Ling Summer 2019 University of California, San Diego Why did you choose to study abroad in St. Petersburg? What were your expectations? Did they match the reality? I chose... keep reading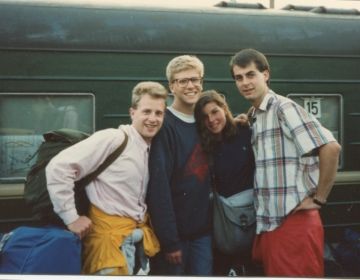 Lawrence Olliffe Summer 1989 Michigan State University Why did you choose to study abroad in St. Petersburg? What were your expectations? Did they match the reality? I chose Leningrad because... keep reading